Was kinda craving pizza last night, but wanted something a little different so I decided to make some pizza rolls instead.
Roll out your dough (I used a store bought dough from Tom Thumb (aka Randall's or Safeway) due to not having the time to make my own yesterday) as thin as possible and lightly sauce and top as you would a pizza.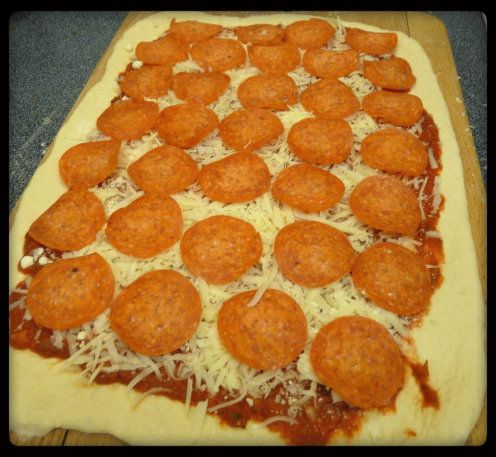 Roll it up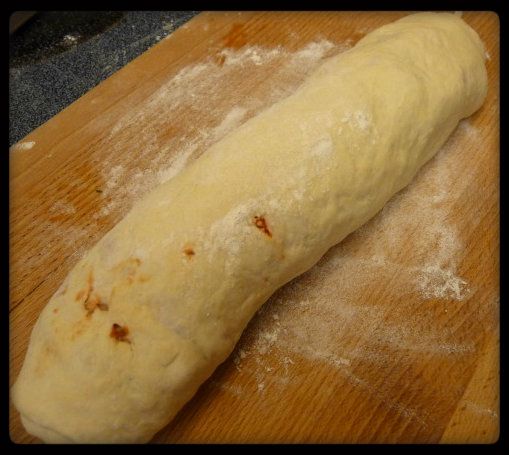 Then let it chill in the fridge as you get your Egg ready to go at 450 indirect placesetter legs down, three green feet and pizza stone. Once its set up, remove the rolls and slice into 2" sections and place on the Egg.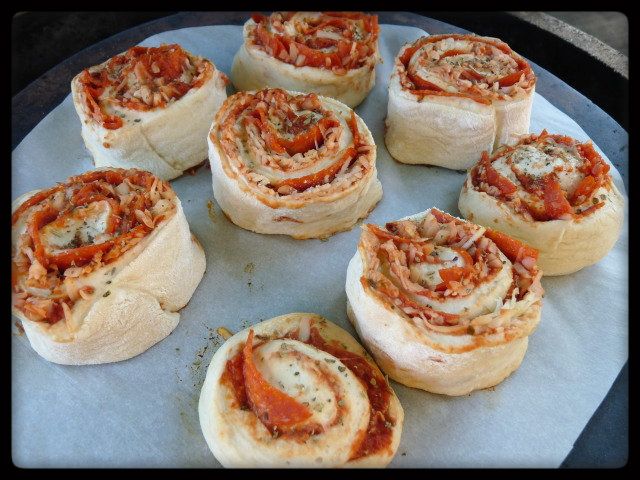 Mine took about 18 minutes to bake, but times may vary depending on your dough recipe, how thin you rolled it out and how big your roll ended up being.

I was quite pleased with these and surprised that even using pretty much the same ingredients, it was quite different than pizza. Maybe it was the ratios of the ingredients and the way the dough cooks differently since its rolled up. Whatever it was, these were still good. I might not ever make them for a meal again, but they would make a great appetizer. I'll be playing around with these more in the future.
Rowlett, Texas
Griffin's Grub or you can find me on Facebook
The Supreme Potentate, Sovereign Commander and Sultan of Wings