Been gettin lucky with Friday night steak adventures. So, this week, tried a prime strip and I think I'm gettin the hang of the Egg. Pics are a little "iffy" and fresh off the fone camera, so please keep a sense of humor.
In the raw......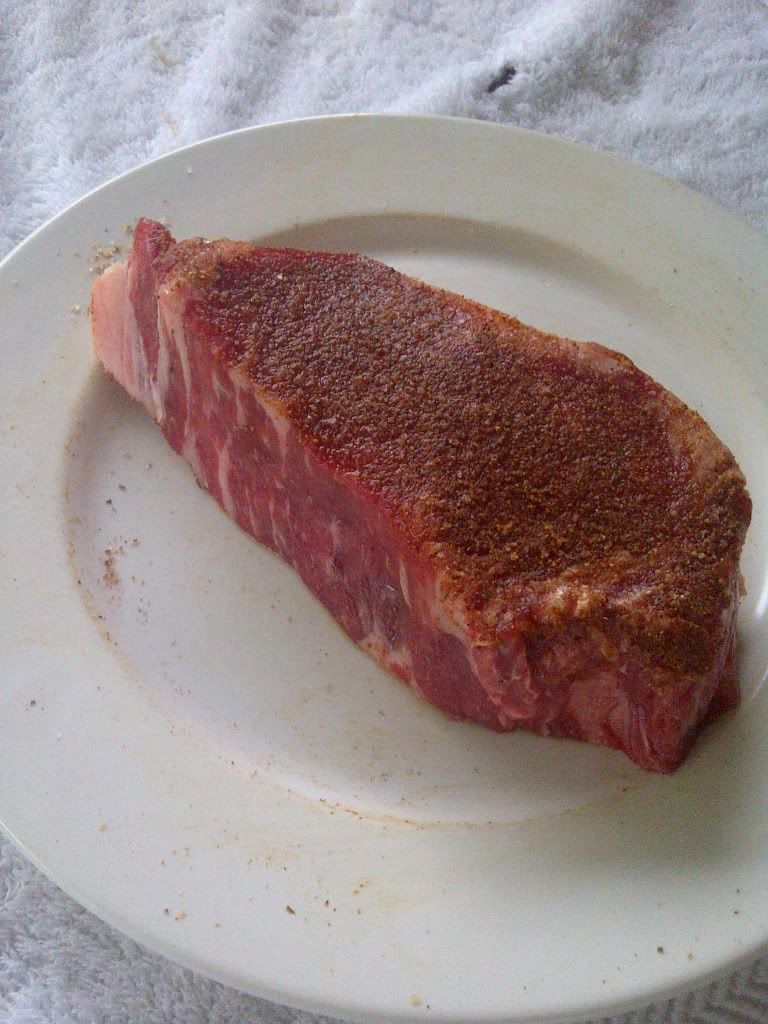 Seared 3-4 mins. a side on the CGS Spider and CIG. Then raised on the AR to finish up and get pulled at 135*.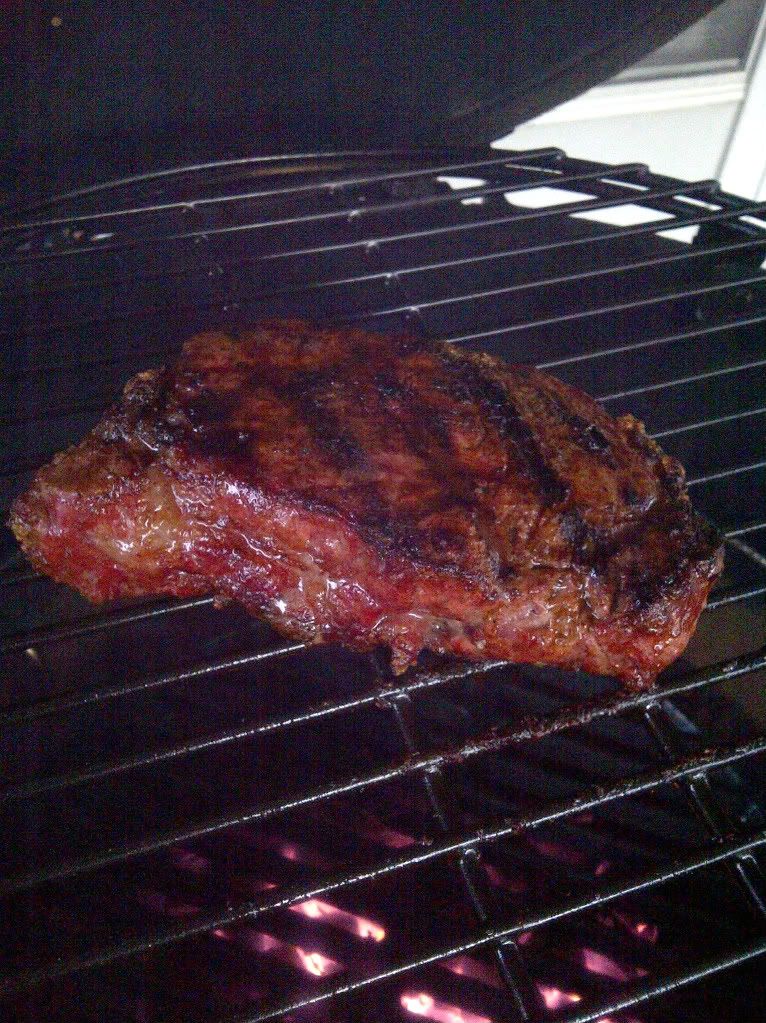 Then the finished product.....
The steak was killer, and with a creole tomatoe salad, a meal fit for a king. Thanks for looking.