A long time ago, when I was a poor starving college student, I had to be creative when cooking. I learned to cook with stuff I had on-hand. You know, like the way some people learn to like drinking coffee black - you run out of sugar and milk. So you drink it anyway.
So, since I was bored today, and didnt have anything else to do, I decided to make my Potato Chip Chicken.
It's easy:
Take your favorite potato chip flavor - I use Lay's Barbecure Chips, of course, and smash them. Rather than waste a brand new bag, you can do this when you get close to the end of the bag. . . and roll your chicken parts in the crumbs.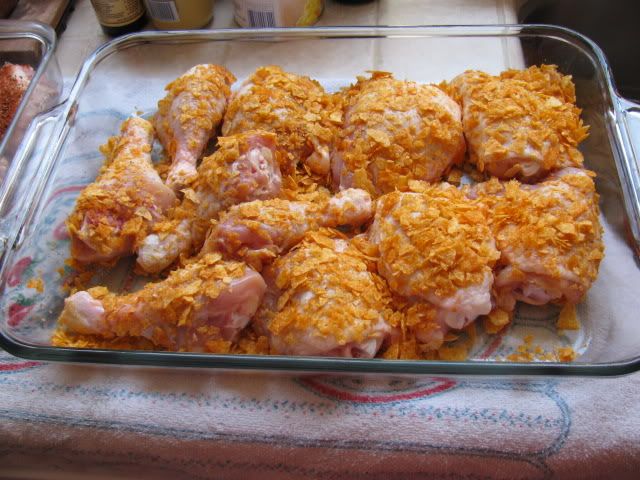 Cook them indirect, at 350 degrees: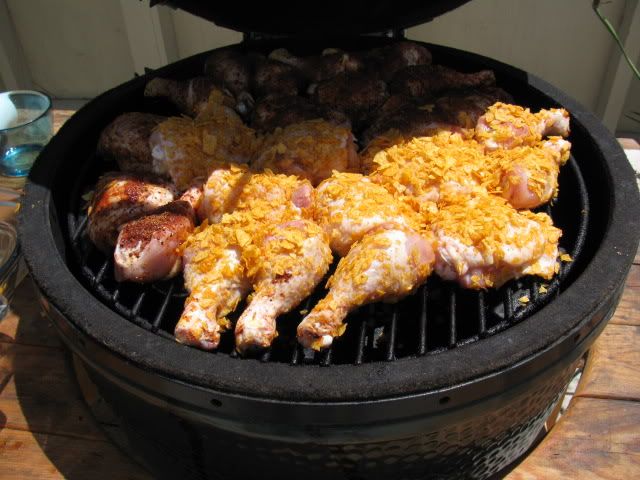 Ahhhh - plated for lunch: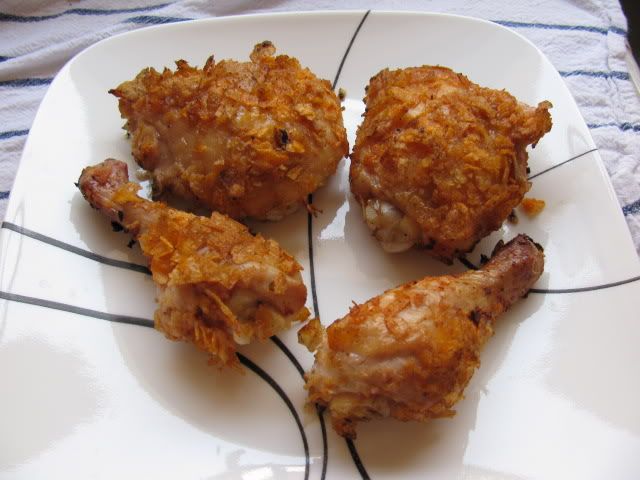 The potato taste comes thru. I suggest using leaner chicken cuts, I used thighs and legs, too much grease. But geeze - quite tasty and check that color.
One thing - although the crust looks crispy, this is not so. The chips soften - probably becuase of the amount of grease in there.
Hmmmm - try this with salad croutons next?