Yesterday I did a test run of nachos for a party next weekend. Needed an appetizer while the main event will be smokin(spares)and this seemed like a good idea. Fresh cilantro and chives from the garden. We served guackamolea and sou'cweam on the side.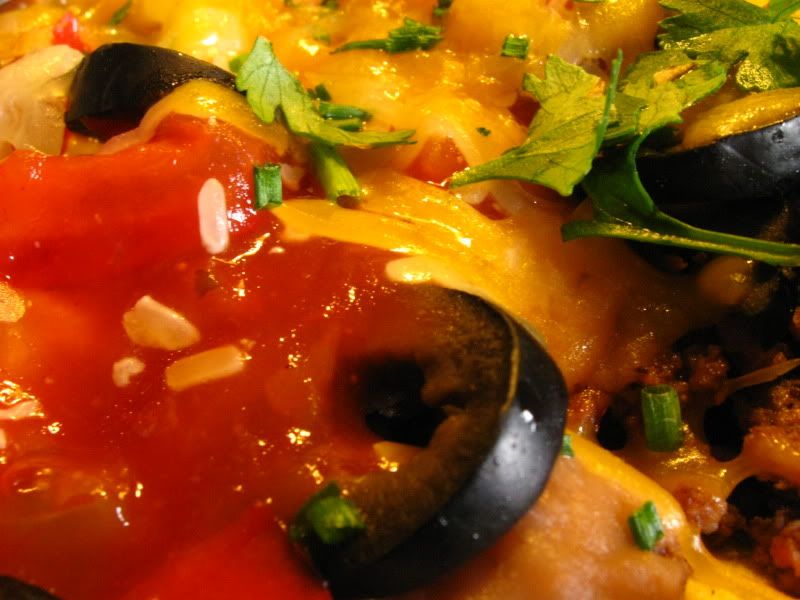 Holy Cow! Very good test run (rate it as a home run). I'd like to have a softer cheese next time. Thinking of adding melted Velveeta to 4 Mexican cheese blend. This is a meal in it's self. There is refried bean, salsa, black olives, fresh tomato and fresh chopped onion layered in along with the cheese and ground beef. :woohoo: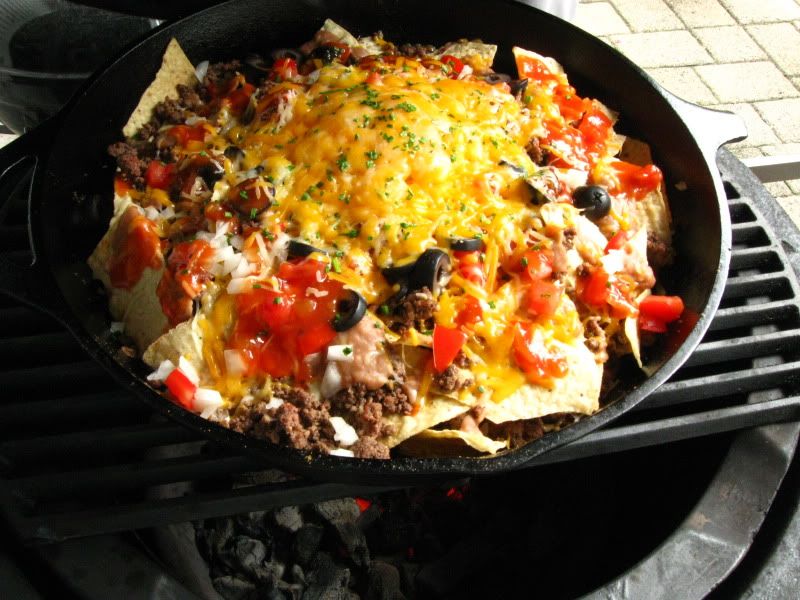 Tip; I used an enameled grid pan with holes to toast up the chips before layering ingredients in the cast iron skillet. To serve, place cast iron on a trivit and let guests take what they want. The iron will keep the nachos warm.