As I walked through Costco today I spotted a BGE imitator made by Vision by their outdoor stuff. Cost was $550 which included a nest with side tables, cover, SS grate and grate extender. Of course I had to play with it. I really did not like the hinge. Also the fire box/ring was all one part and seemed too shallow. Just thought I'd share incase anyone out there was looking for an economy kamado grill.
sorry about the pic quality on this one.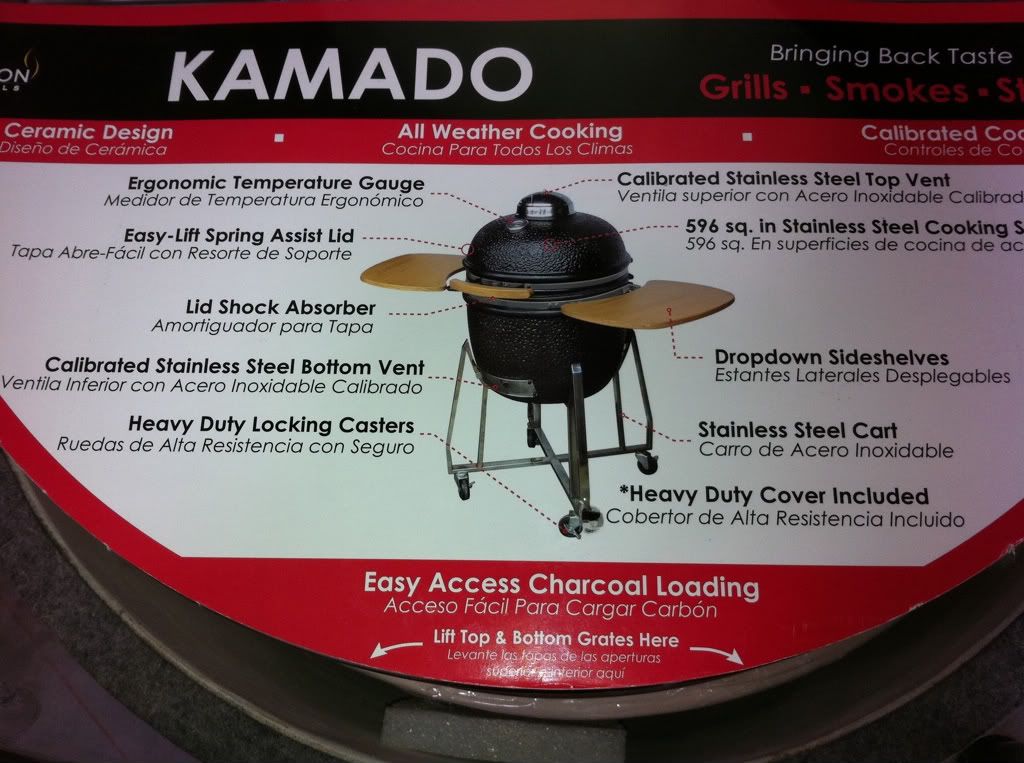 I did like the SS grates. you could swing up the sides of the main grate to add more charcoal if you needed it. I've never had this problem myself but have yet to do a 24 hour cook. I doubt that I'd need to though by reading others posts here.
Happy Egging all,
Brett