Thinking of my Dad today, and remembering how much he loved me. He also loved to barbeque - so it was only fitting that I fire up the egg and slap on some St. Louis ribs (all the posts lately about them were just the trick to send me to Winn Dixie :ohmy: !
My Dad's ribs were always great. I'd like to think he would have enjoyed these....
Getting started - ribs, DP Red Eye, and yellow mustard.
3 hours at 275 - indirect...
Foiled for another hour or so, then finishe with Bone Suckin' "Hot"...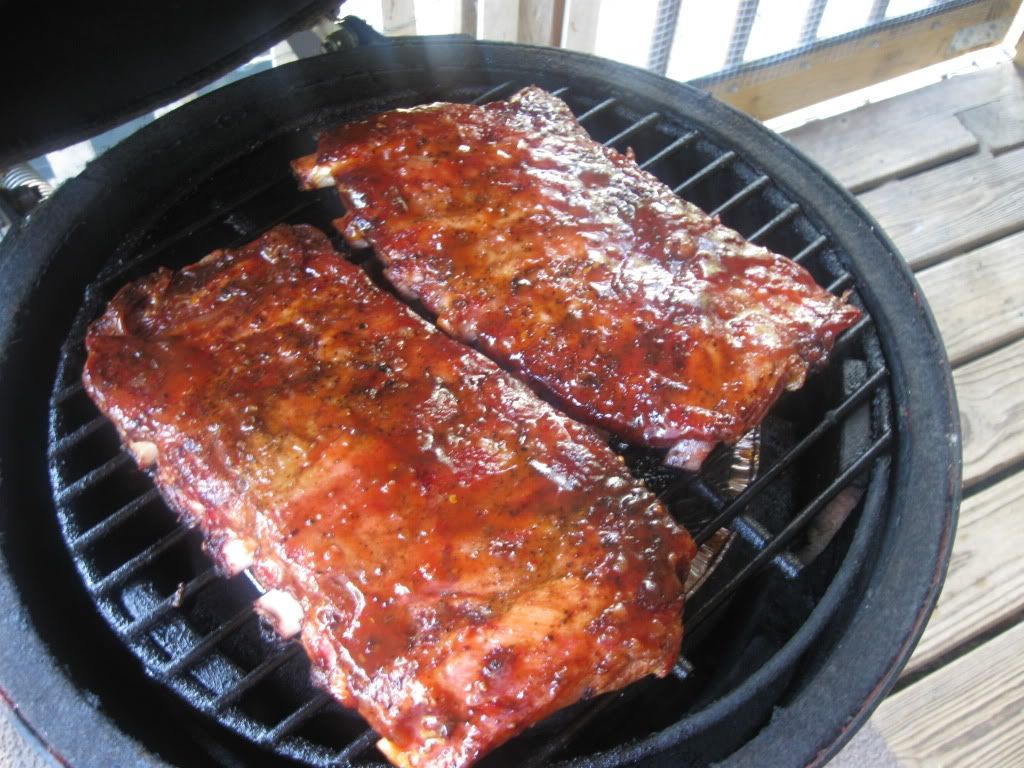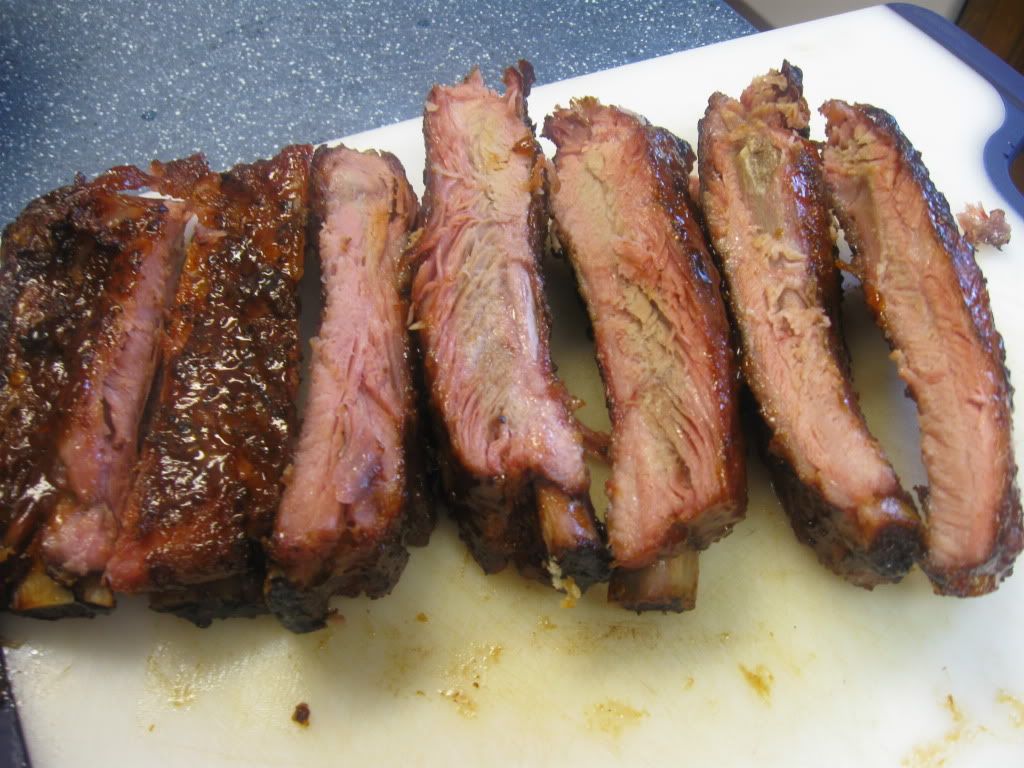 Pretty day-ummmmed good - my husband and mother loved them. I think they were the best I've ever made - had to be the vibes from my Dad...