Went to the butcher counter thinking I'd get baby backs, when I encountered these St. Louis ribs. They looked great so I thought I'd give them a whirl. Had to cut them into sections to fit on my meager Medium BGE. Used Dizzy Dust on one slab, left the other plain for the kids.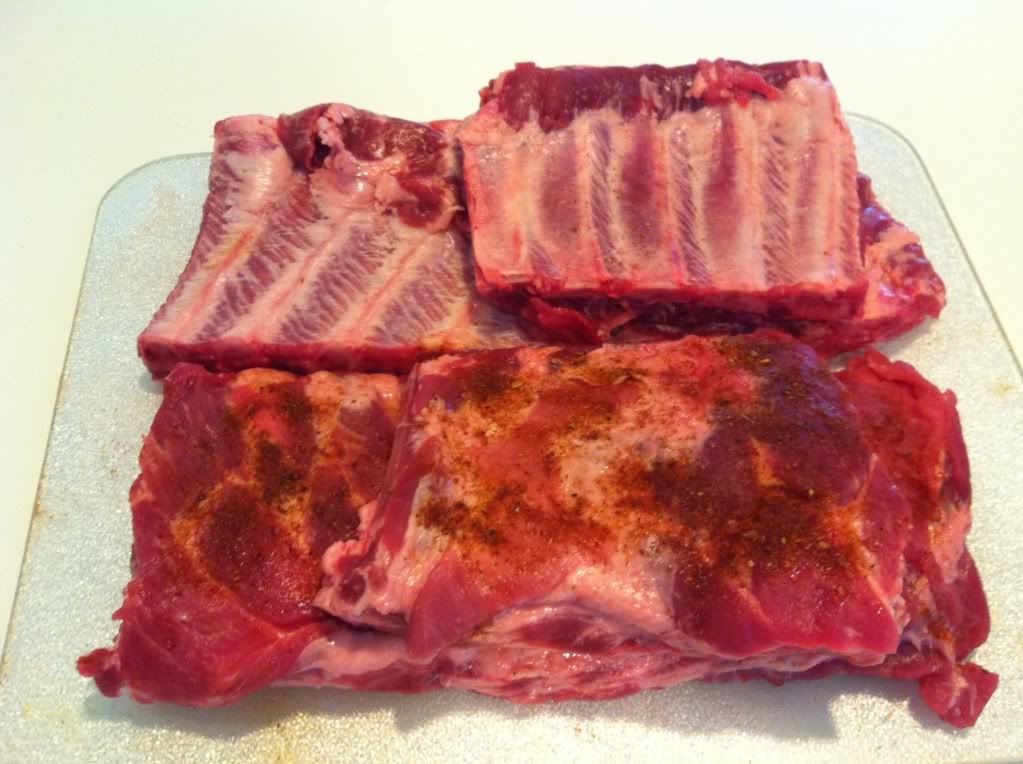 Did a little poking around on the forum once I got them home and learned that they take considerably longer then baby backs. Time I had not budgeted with a hungry family looming. So I upped the temp from the 225 that I was planning, to 280. Crossed my fingers and hoped for the best.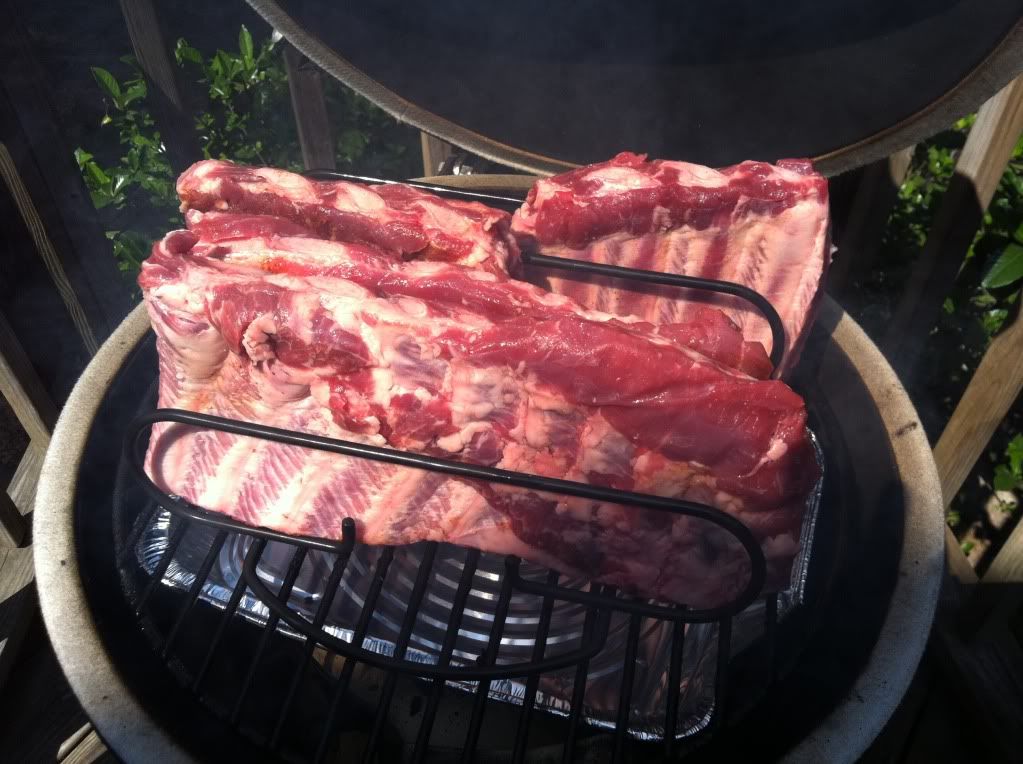 Applewood chips doing their thing.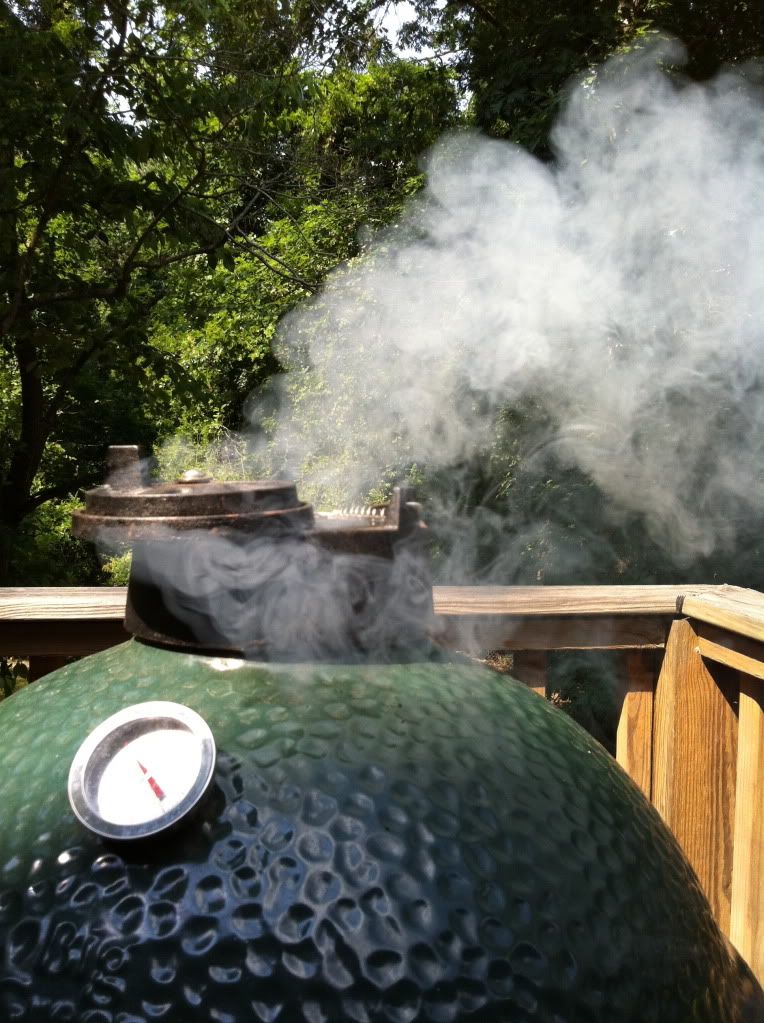 A few beverages for the kids. (With a few for dad buried deep down in the bottom where it's coldest.)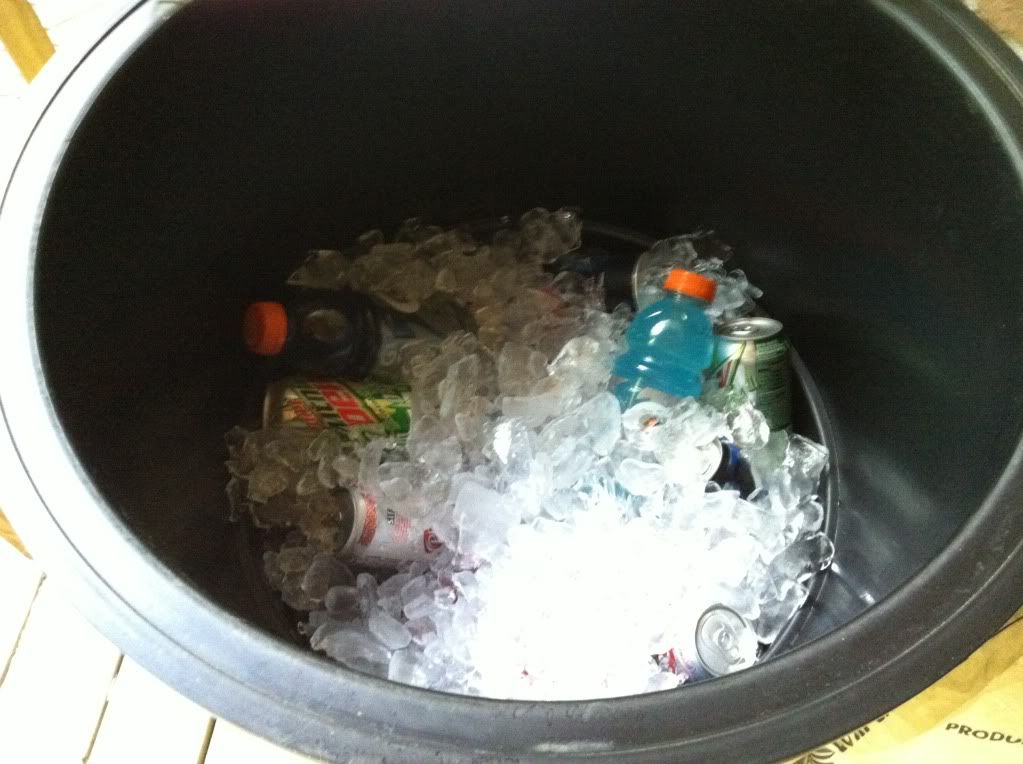 Caught some baseball while I waited.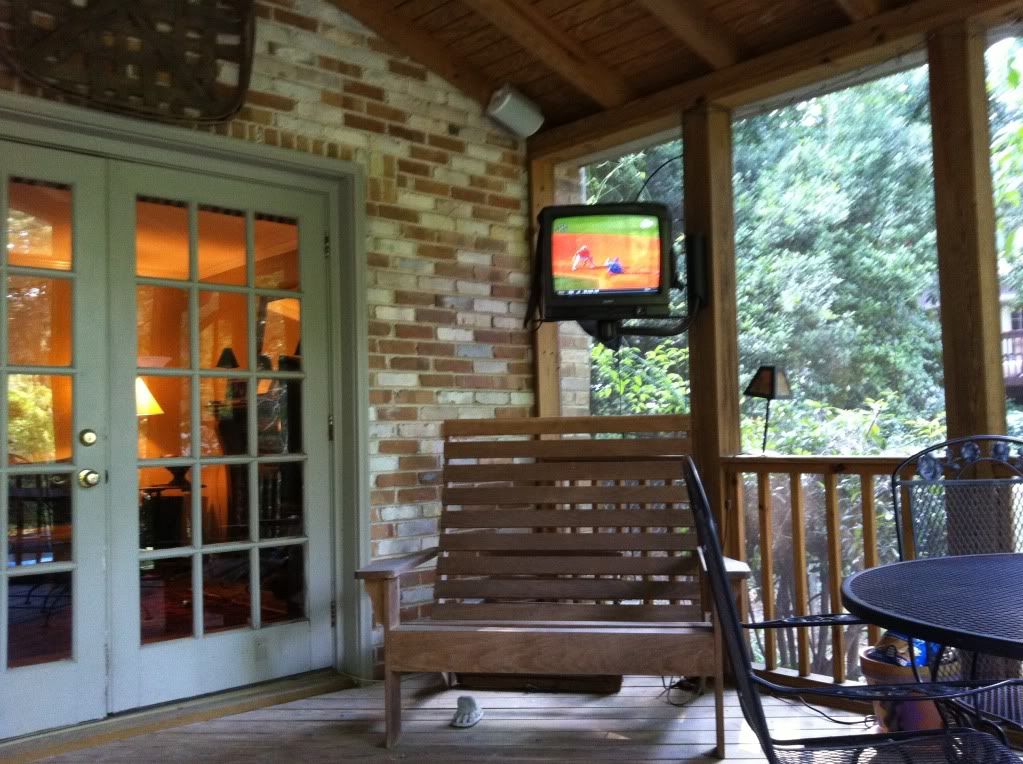 Two hours later (and a few spritzes from the Apple Juice/Apple Cider Vinegar) they were ready to come off. I was really thinking it would take at least another hour, so I was a little worried about having cooked them too fast.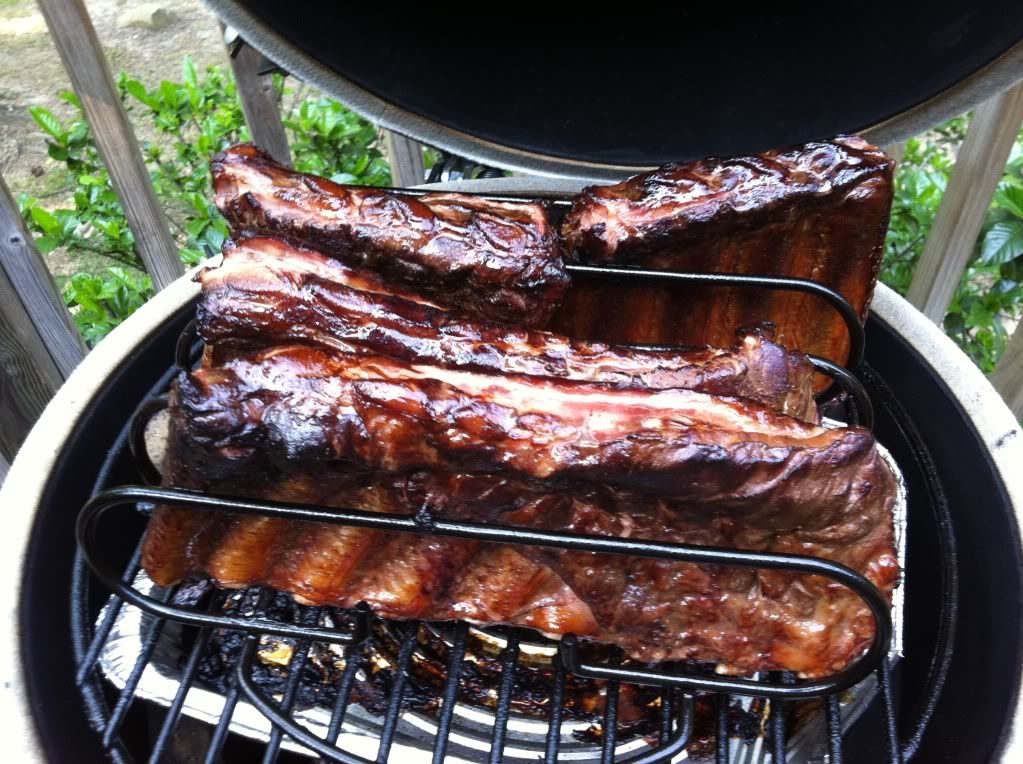 Once I sliced them, I was pleasantly surprised. Not exactly perfect, but certainly acceptable to an understanding family for a first try.
And the world famous sauce from Dreamland BBQ in Tuscaloosa makes everything better!