Last night I marinated some shrimp and egged them up~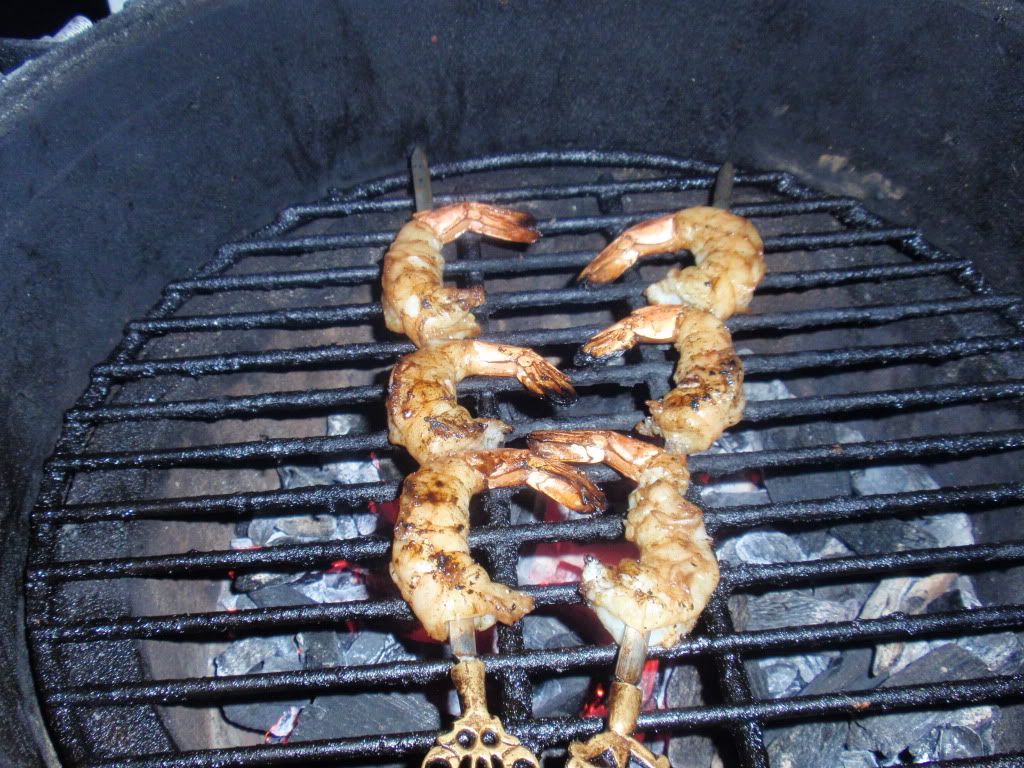 I rolled them them into a sushi roll, along with some avocado and carrot~ this was only my 2nd time making sushi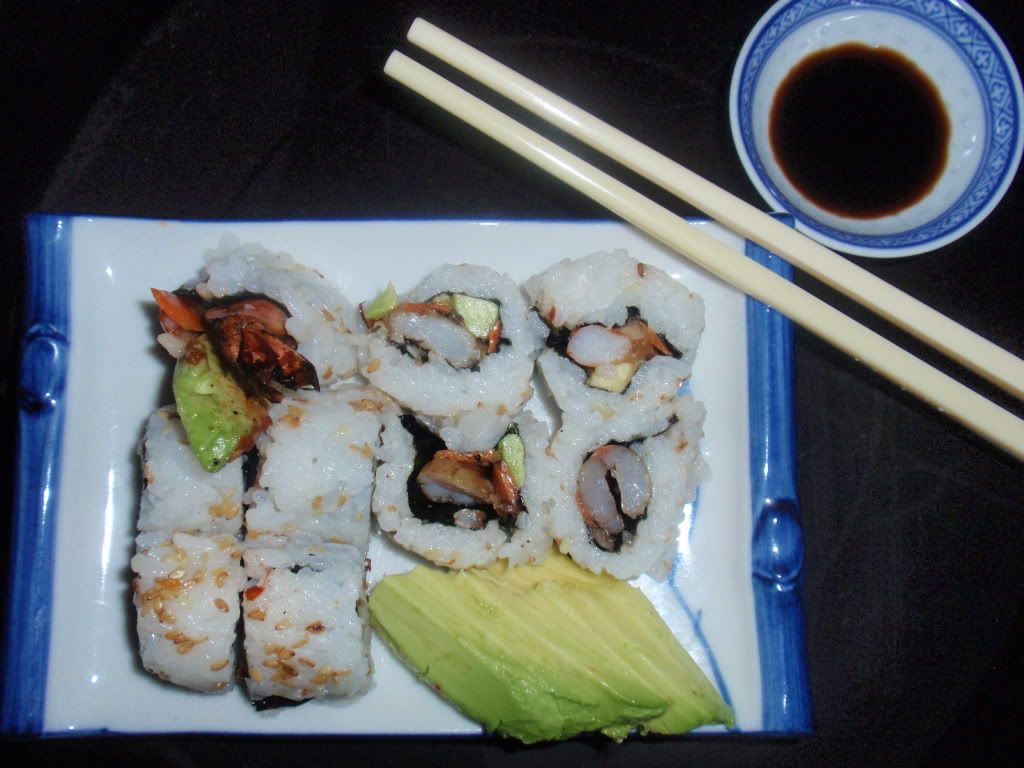 Julie Mainegg got me in the mood for some gin. Daisy the pig was happy there was no pork in the house tonight!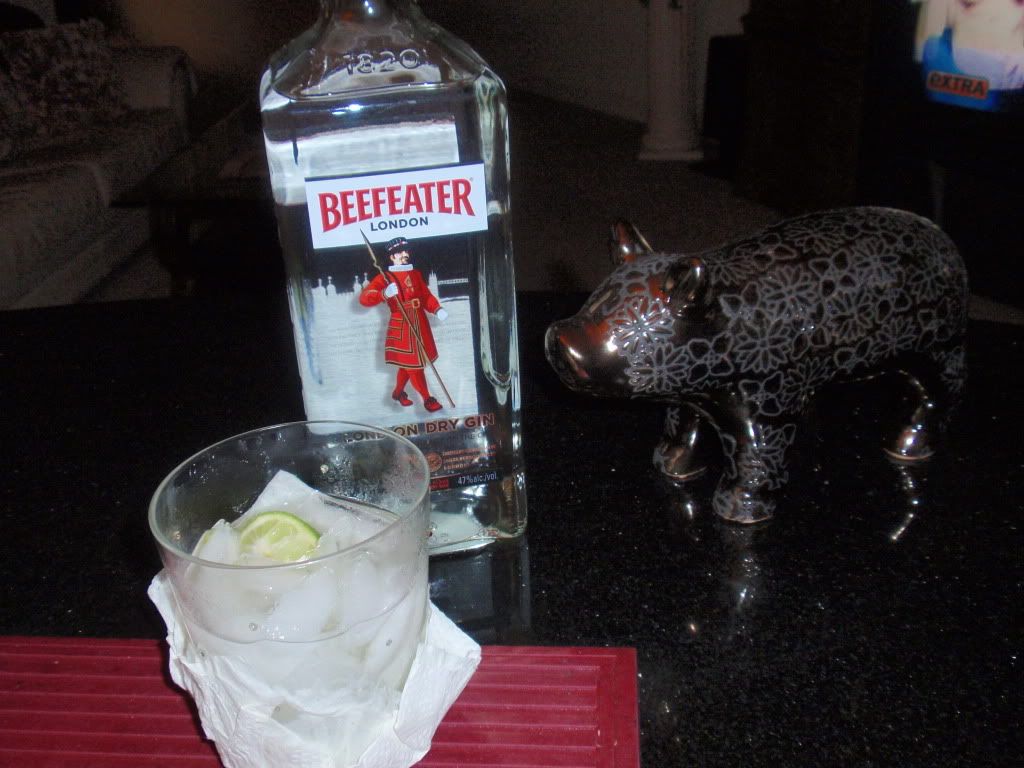 Next it was flat iron steak. This was the first time I have found it in the store. I wanted to try it for fajitas.
I marinated it in EVOO, soy sauce, garlic, scallion, lime juice, cumin and cayenne~
Egged at 550-600, along with some sliced onion~
It was thin and didnt take long, here is is sliced, nice and juicy:
Plated with guac and sour cream, cheddar cheese and the grilled onions~
Who needs a tortilla?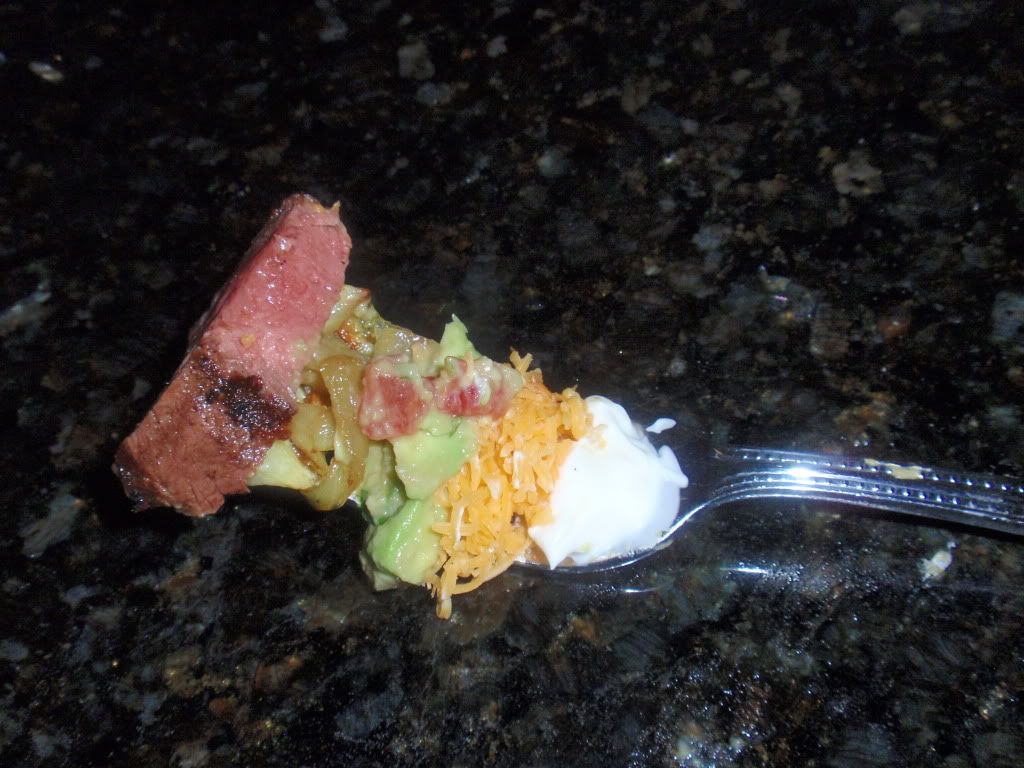 I will definitely buy the flat iron again if I see it in the store, it was great for fajita meat.
Happily egging on my original large BGE since 1996... now the owner of 6 eggs. Call me crazy, everyone else does!

3 Large, 2 Smalls, 1 well-used Mini