I'll admit that I was a bit intimidated by this cook, but a beautiful day here in the foothills of North Georgia paired with the correct number of pilsners and I was ready to go. Besides, I figure if Little Steven can pull off something like this then I should be able to do it without a hitch.
Started off by cubing 3 medium size red potatoes into 1/4" cubes. Lightly browned them in a little oil in a cast iron skillet. Set them aside. Then put a large diced onion into the cast iron and browned the onions. Once they were browned I added the vindaloo paste (3 Tbsp Penzey's vin powder and 3 Tbsp water), stirred in well and let it heat to release and toast the flavors a bit, then added a cup and a half of water, 1/4 cup vinegar, and a couple heavy pinches of salt. Poured this mixture into a 3.5 quart enameled Dutch oven.
On the other egg I had a few boneless skinless chicken breasts going. When they were done they were cubed and dumped into the vindaloo concoction.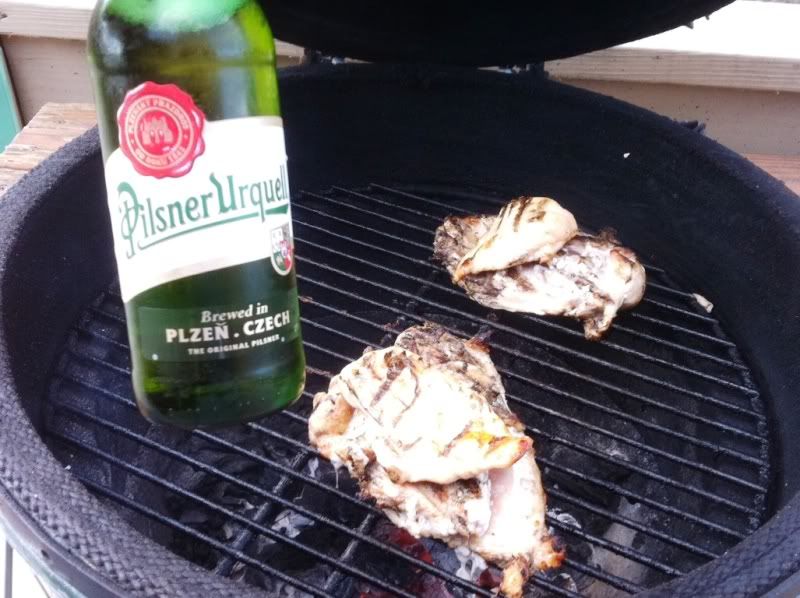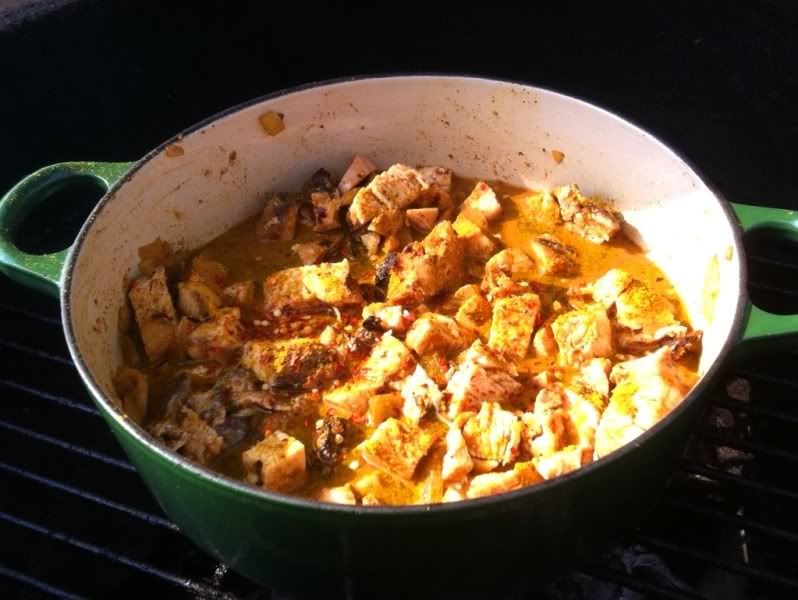 This was then placed direct on the egg at 400* for about 45 minutes. Then I added the browned potatoes, a few pinches of curry powder, and a good pinch of hot crushed red peppers. Let that cruise uncovered for another hour or so, adding a half cup of water every now and then to keep the consistency right.
As all that was going on I had mixed up a batch of naan bread. Cooked the discs direct on the grid, brushed with a little melted butter. The naan was out of this world terrific.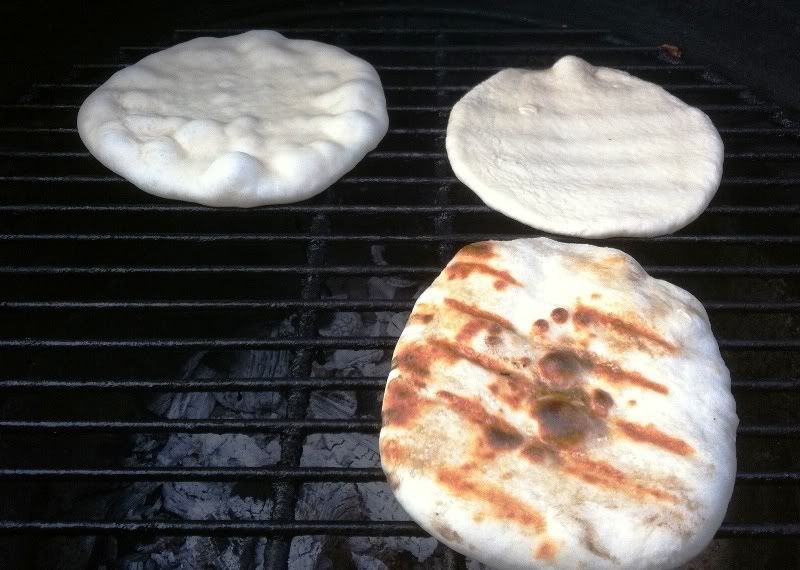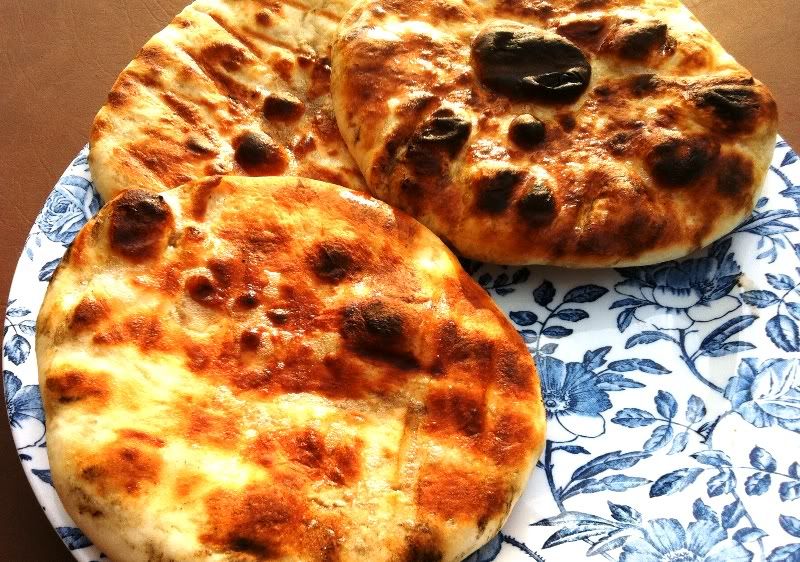 Quartered the bread, served with a bowl of vindaloo, and was pretty impressed with the final product. Then about 3 bites in I figured out that someone had sneaked up onto my deck at some point during the cook and put about 200 of those bhut jolokia peppers in there. This stuff was a
few
notches above mild - but still very tasty.