Whew! What a day of boating/egging. But it wasn't without a few speedbumps.
It was a beautiful day yesterday, so we left the dock with great intentions at 10AM. But had to go back when I got a call that my alarm was going off at home. So went back to the dock to find the sheriff coming out of my back door. Hello, Sheriff.
False alarm.
Left the dock again, but this time had a problem and had to call Sea Tow and get towed in to the dock. First time getting towed. This took 2 hours.
After conferring with a few boat captains that have owned boats for hundreds of years (apparently), we fixed the problem and headed back out at 2:45 PM.
This is the boat loaded up with all the stuff you need to go egging: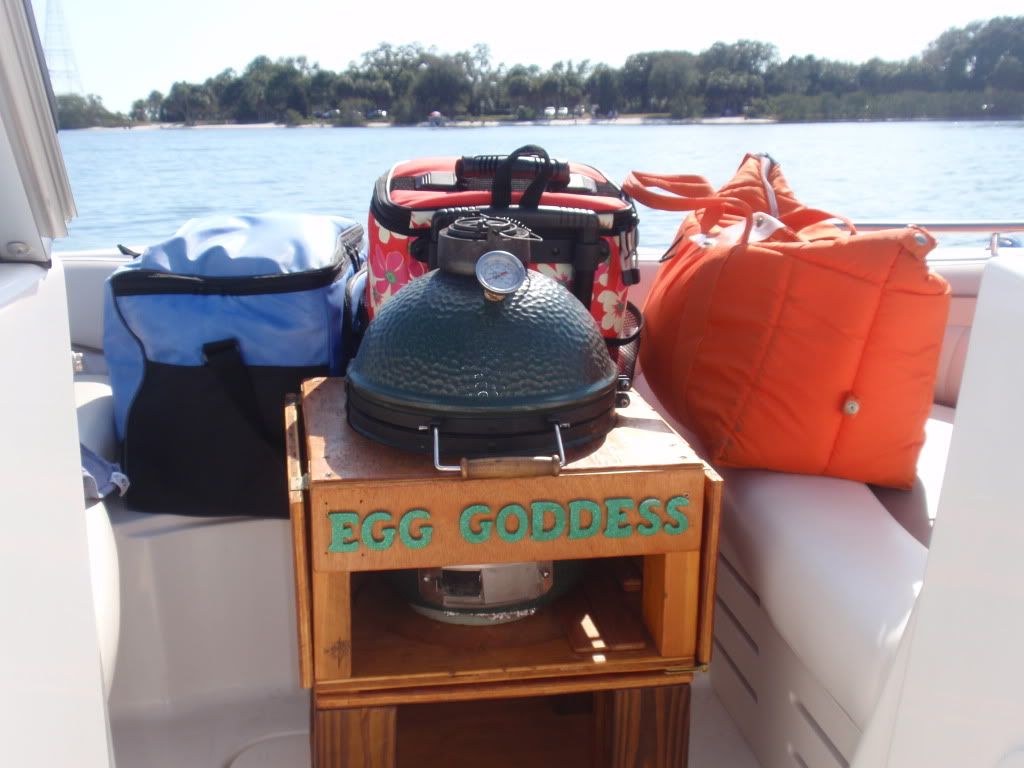 We found a quiet little cove and threw out the anchor, lit that mini and got to... what else? Shucking oysters!
Garlic butta, asparagus and parm cheese topped: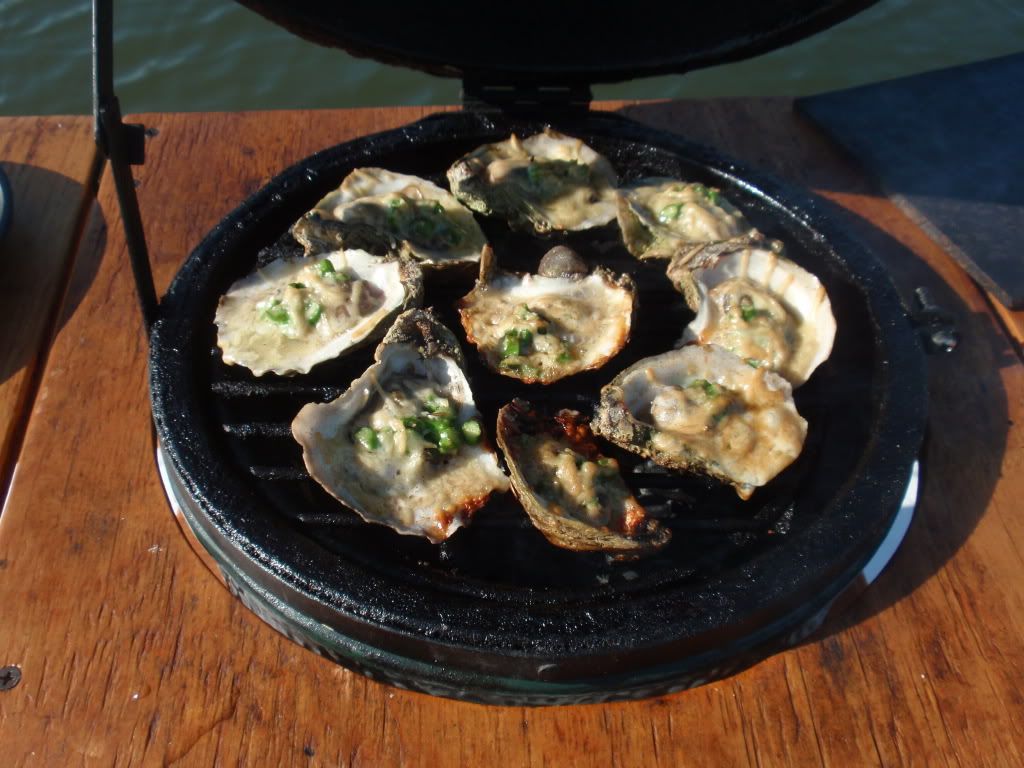 Next some coconut shrimp in the CI skillet: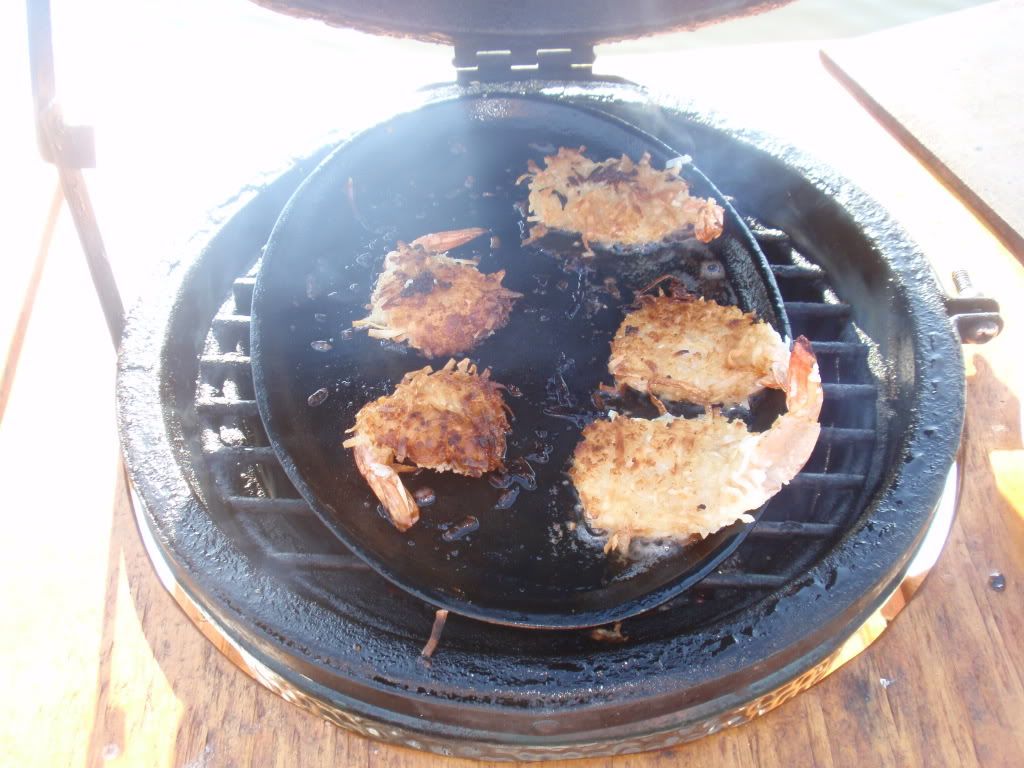 When those were finished, I sauteed some mushrooms in butta and salt with a splash of white wine, no pic.
I found a new use for the cupholder!
After cooking the asparagus and putting them in a foil packet, I threw on some pineapple dusted with DP Pineapple Head. Put those in a foil packet too.
Next it was filets cooked on the steel plank - toss some kosher salt onto the HOT plank, throw some butta on it, and SEAR those steaks, 2 minutes a side.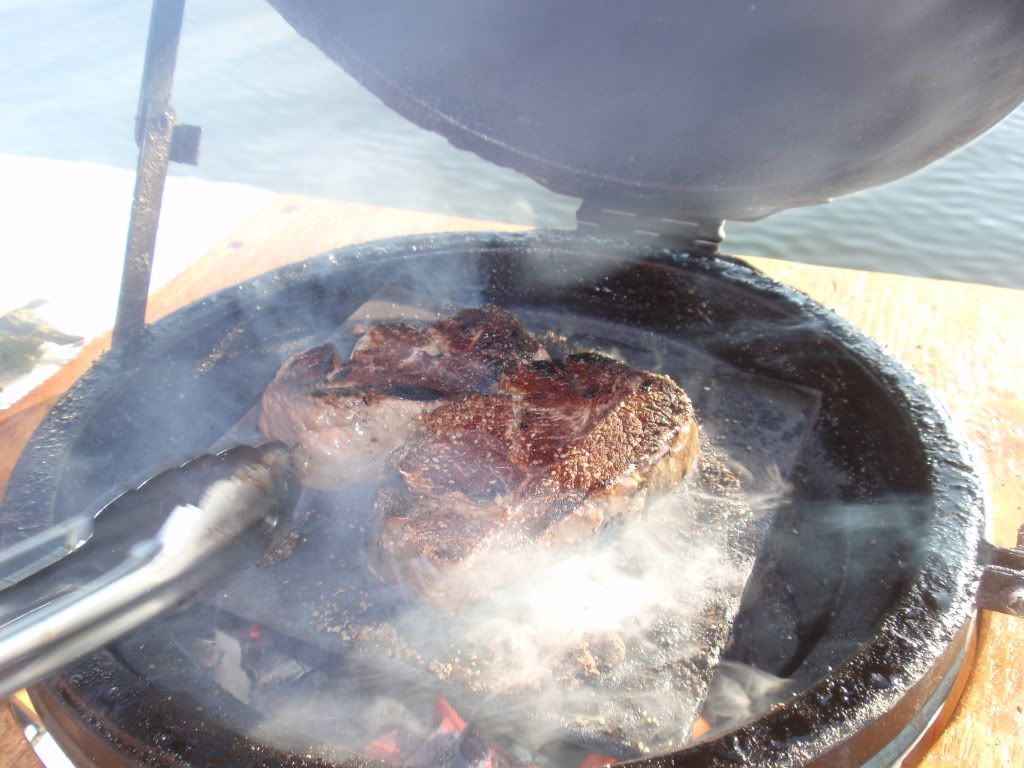 While the steaks were resting, I quickly reheated the mushrooms, shrimp, asparagus, and pineapple. All were in foil pouches except the shrimp, which I put directly on the grid.
Plated: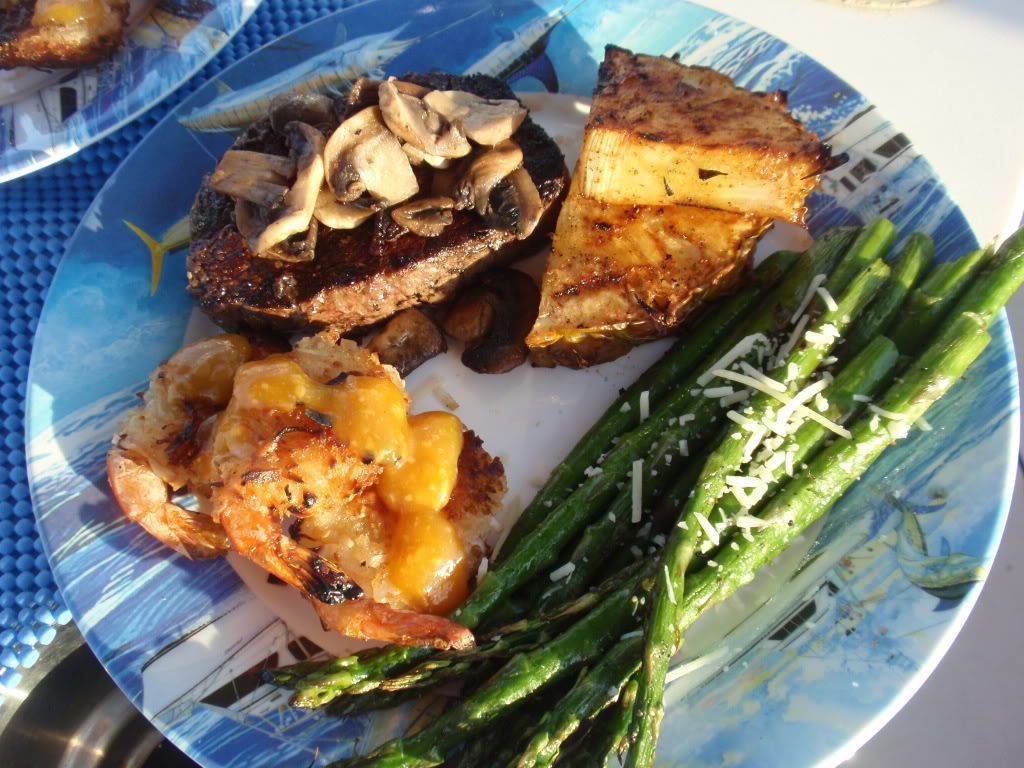 Served along with my favoritist Chardonnay!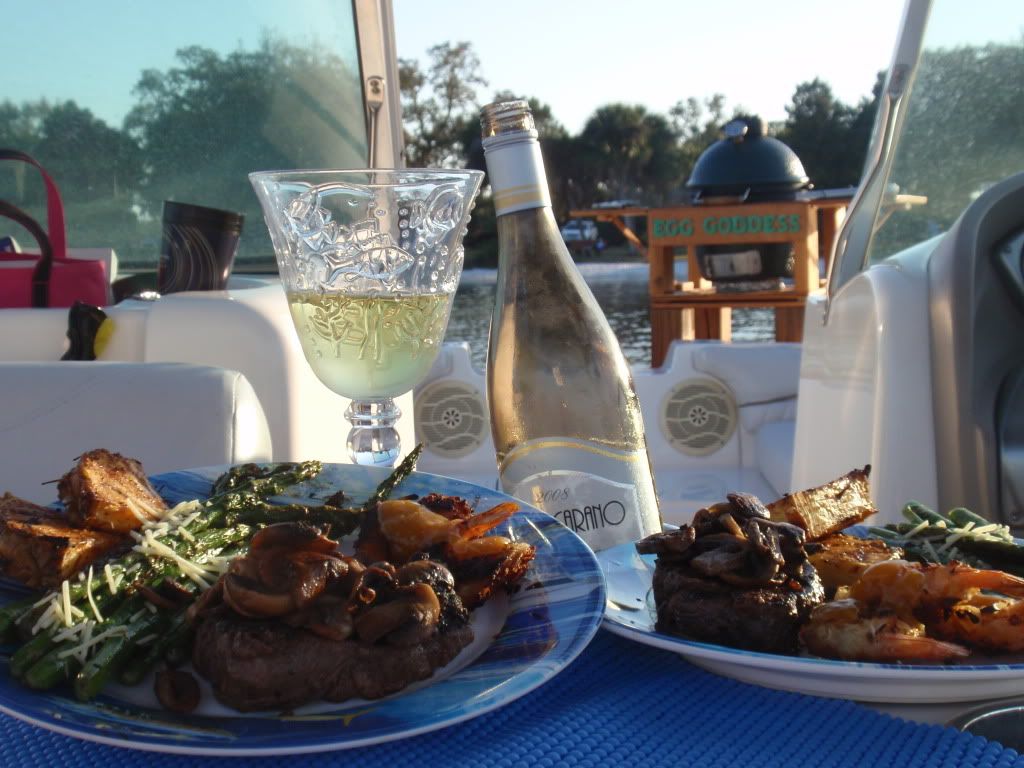 Perfect.........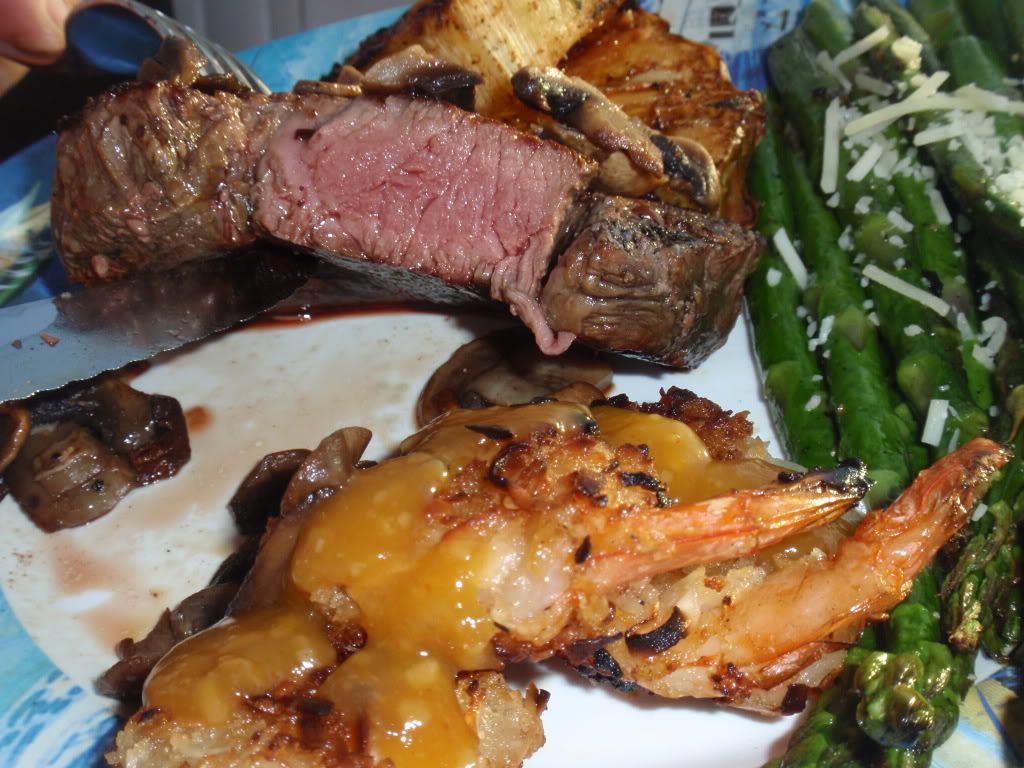 By now the sun was fading and the shadows were starting to fall. The egg could still handle cooking more food~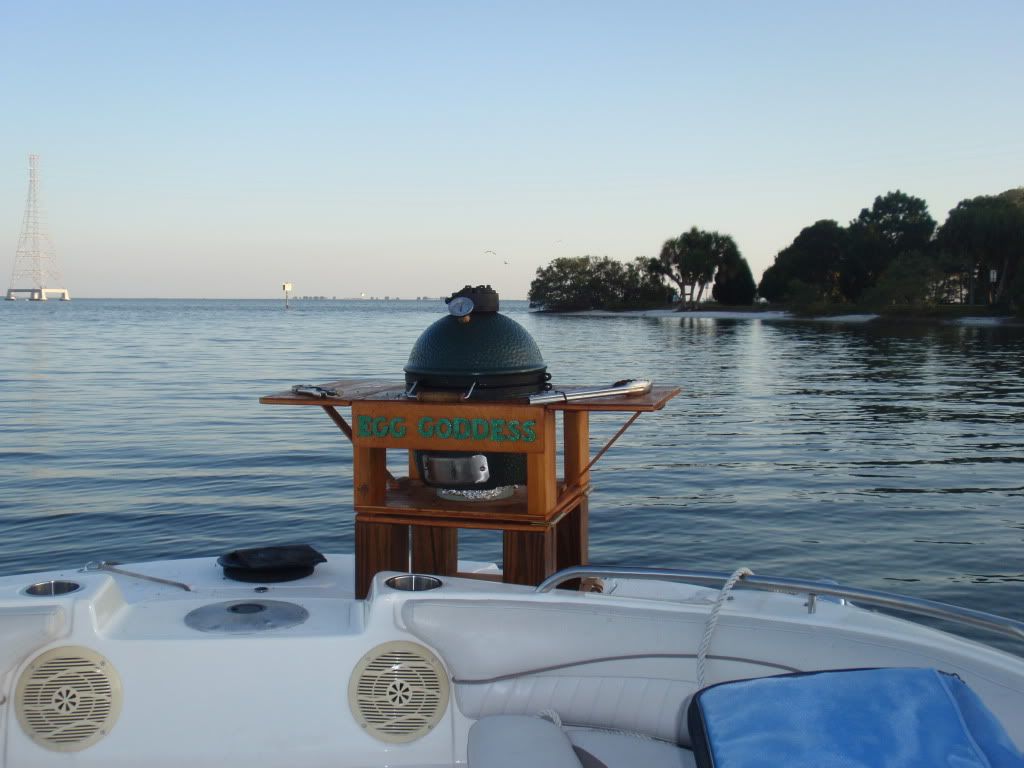 Stick a fork in me, I'm done!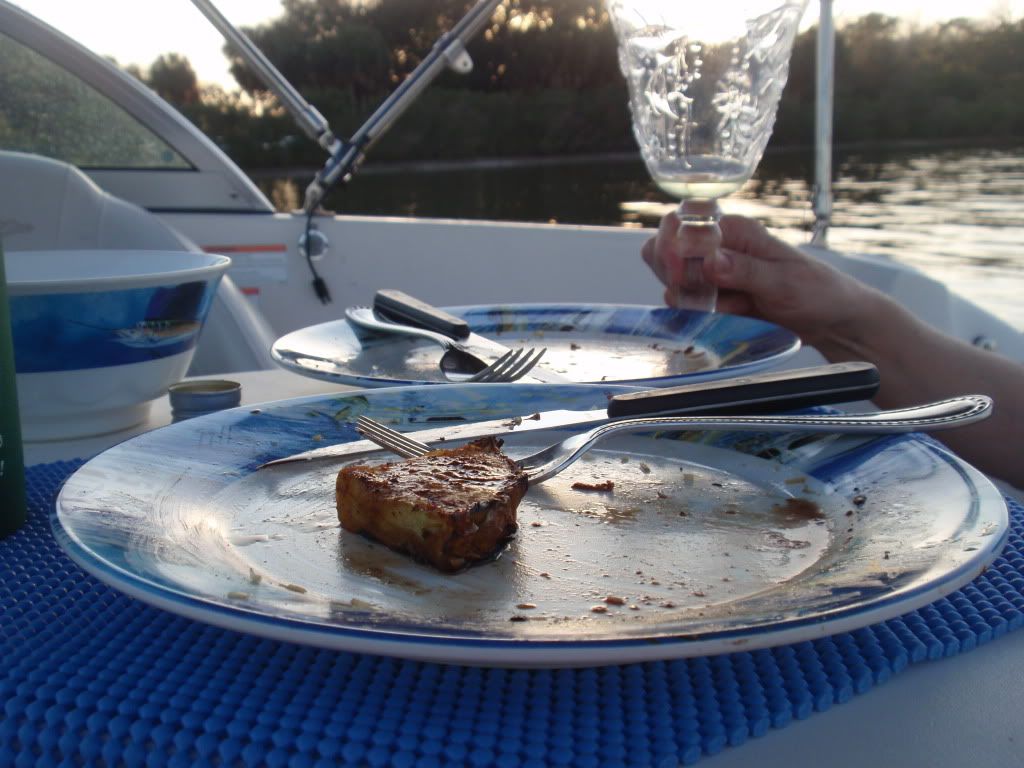 Got back to the dock at dusk. What a long, fun day of boating and egging!
Happily egging on my original large BGE since 1996... now the owner of 6 eggs. Call me crazy, everyone else does!

3 Large, 2 Smalls, 1 well-used Mini