So, finely I took some pics....
Ask anybody that I've been around. I carry the camera, I just don't use the darn thing
.
Last Sunday I did up the pork loin roast that I thought I may have been doing at Minnesota Mini Frozen Fest 2011 the weekend before. But with the drop-outs :( we had a lot less people and a lot more food :woohoo: then we really needed....
The Raws for the stuffing.
5 lb. pork loin, butterflied and stuffed with a combo of onion, garlic, sun dried tomatoes, pine nuts, dry cured pancetta, mozz, cheddar, provolone and asiago cheeses. Then it got a good rub of a coffee blend and some smoked paprika.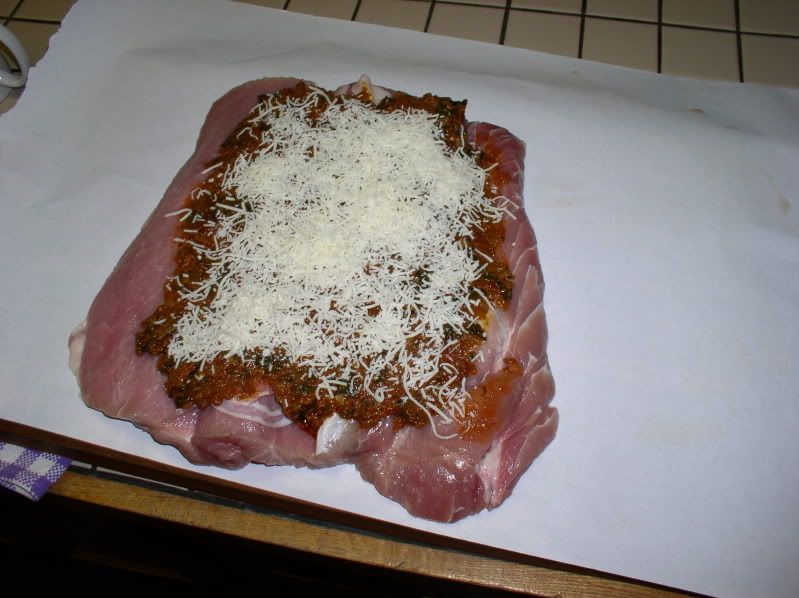 Served up with some Alberto's Fettuccini tossed with oil, rosemary, garlic, salt and pepper and.....It's the old / new hippy food, squash!