I enjoy a good game but what I go crazy for is the food.
While the Packers were working at winning I was working at eating so I fired up the mini and large. I think this was a win-win situation. :P
Potatoes with an attitude.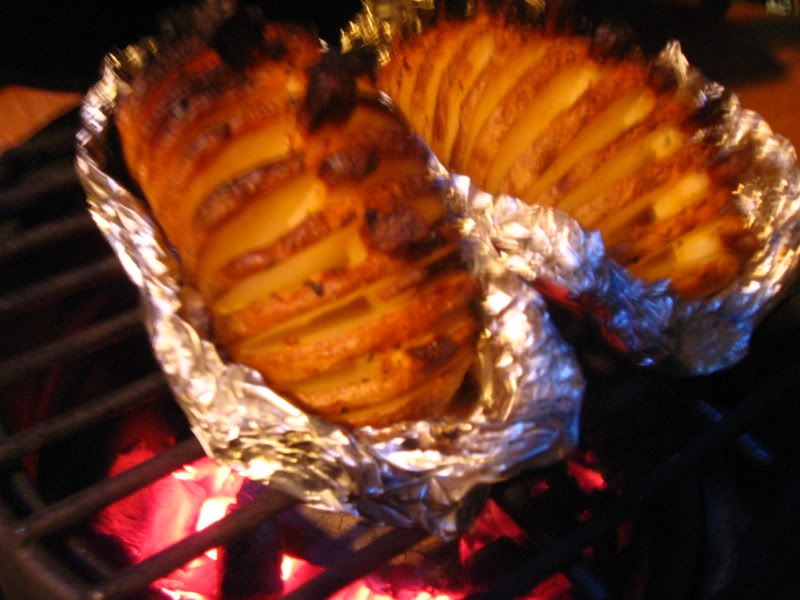 Wingies, baked not fried.
Before.
After.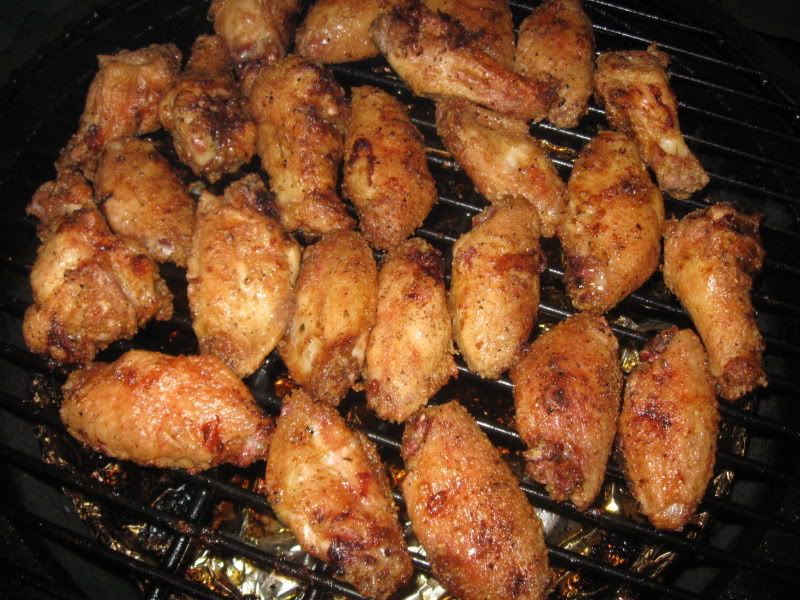 And to celebrate a big win, grilled pineapple with drizzled caramel and a touch of whoopin cream.
Geee, sure was fun and taste-eee. Could not have eaten this well without my 'Green Bay Packer' eggs.