It has been a very sad day for me. We had to put our beloved Nadia to sleep. She came to us as a pound puppy 10 1/2 years ago, mostly Newfie.
I'm hoping you will all do me a big favor and post photos of your pets or of you with your pets (current and/or deceased, canine or noncanine). I'm sure it will cheer me up.
Nadia in January of 2010. She loved the snow!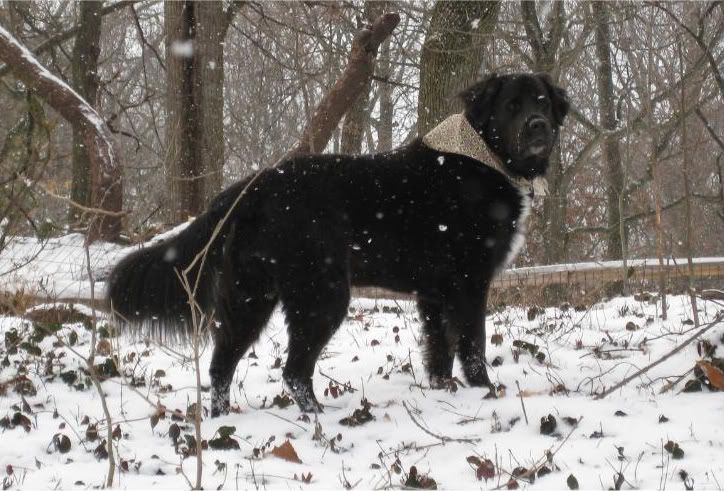 Nadia this Christmas Eve.