We are hunkered down, blizzard conditions and the snowdrifts are getting deep. This is a good time as any for baking bread and I'm experimenting with a sweet caraway rye for Christmas Eve dinner. Proofed two loaves a little too long but otherwise I'm very happy with results. There's toasted caraway and anise seed in this. Brown sugar and a touch of molasses make rye bread almost a dessert.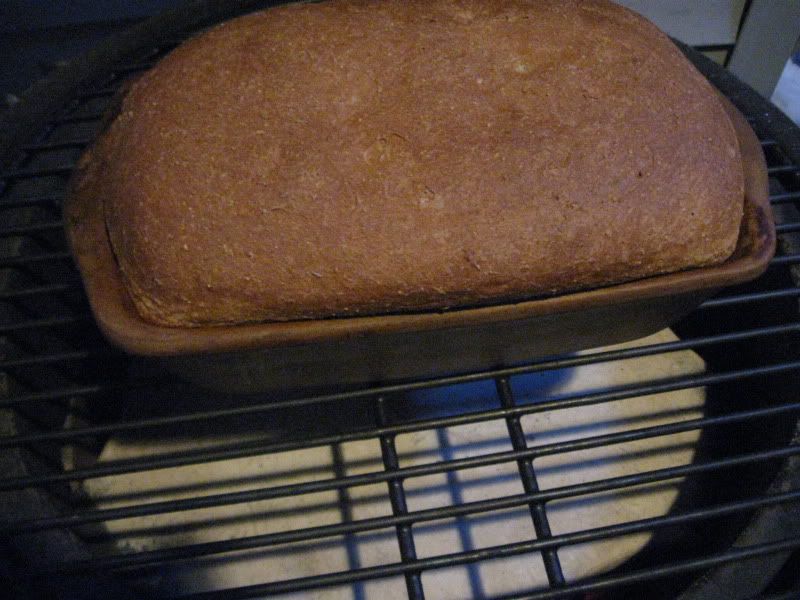 425 degrees for 35 minutes, indirect setup with plate setter, extra fire ring and grid. Got the egg going 1 hour before baking for a clean burning fire with a fully heated dome. Works for me. I'm using unglazed stoneware bread pans.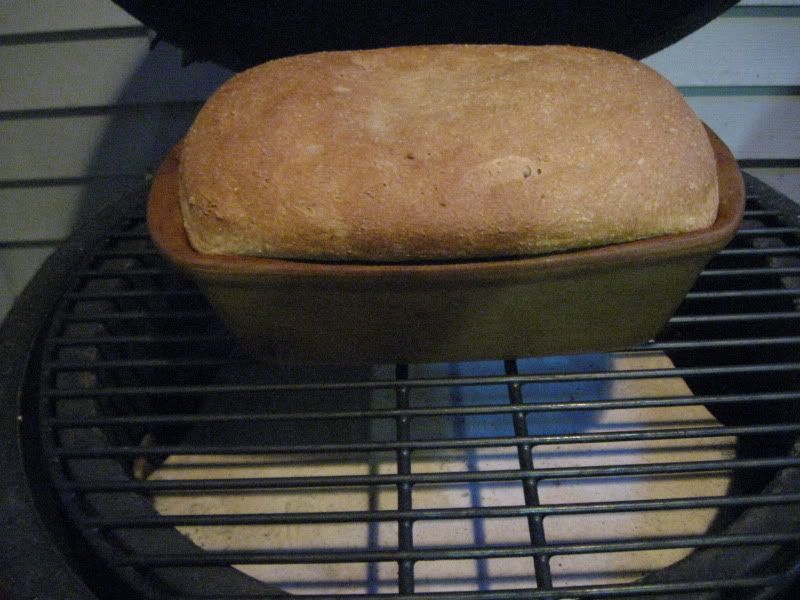 In the old days bread was baked at home twice a week every week. I'm lucky to bake twice a month.
I sliced while the bread was still warm....
Yummmmmmmm! Very tender and flavorful....I'm makin more.