This time last week, we were getting 2010 Eggtoberfest started. Yeah, there were a few hiccups, but overall it turned out great. BGE did a great job pulling off something of this size in a new venue. Plenty of things for everyone to do, especially the kiddos (young or young at heart). Next year will be even better!!!
On Saturday morning, this is how I started my day off: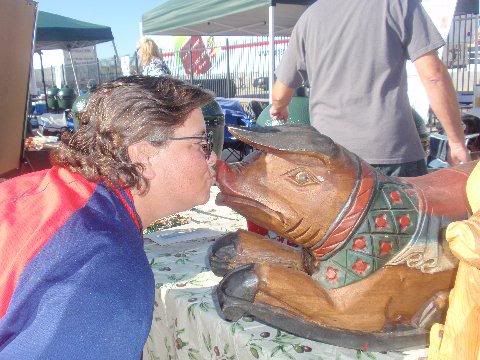 (Thanks Faith for documenting this... Lol
)
Saturday turned out to be a great day visiting with folks, eating awesome food and kissing pigs... Lol The weather could not have been more purrfect and the after parties were too much fun. (Thanks new grandparents, Kim & Ginny)
Have a great weekend!!!