I was reading the Operating Manual and was intrigued by "The Great Pumpkin" recipe by RhumAndJerk. Since my family was making an annual pilgrimage to a local pumpkin farm I decided I would pick out a suitable pumpkin for the recipe.
The authors admit that it is a lot of work but I found it an enjoyable enterprise. The ingredient list is a little intimidating but it is still well worth the effort. I am happy to report that the presentation is matched by the outstanding flavor of the dish. I served it whole, opting not to slice it as suggested. I could easily see this as a fall tradition if not a meal fit for the holidays.
No pictures of the raws but they fall into several main categories--Grain, meat, vegetables and dried fruit. This pumpkin came sans handle and fits nicely on the egg
The pumpkin cooked for 2 full hours at 375° and rested for 15 minutes. It may have been ready at 1:45 but the internal temp of 180°F was reached early on since the ingredients are warm to hot when you stuff the squash.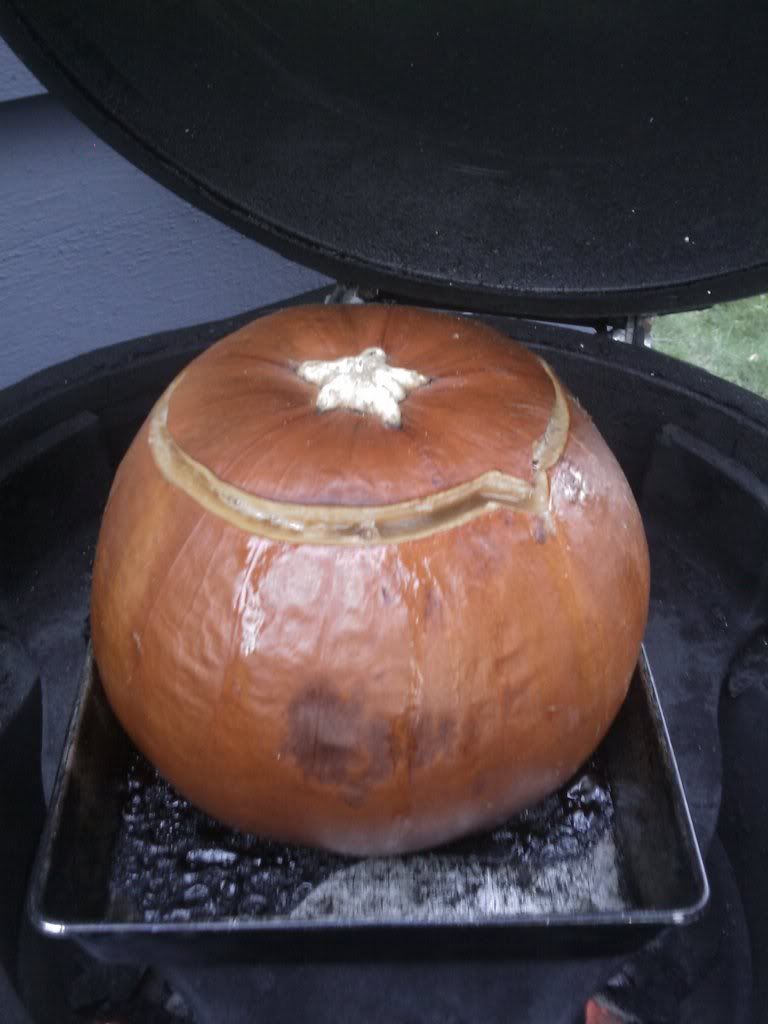 A crisp fall night is warmed by the meal that beckons from the rim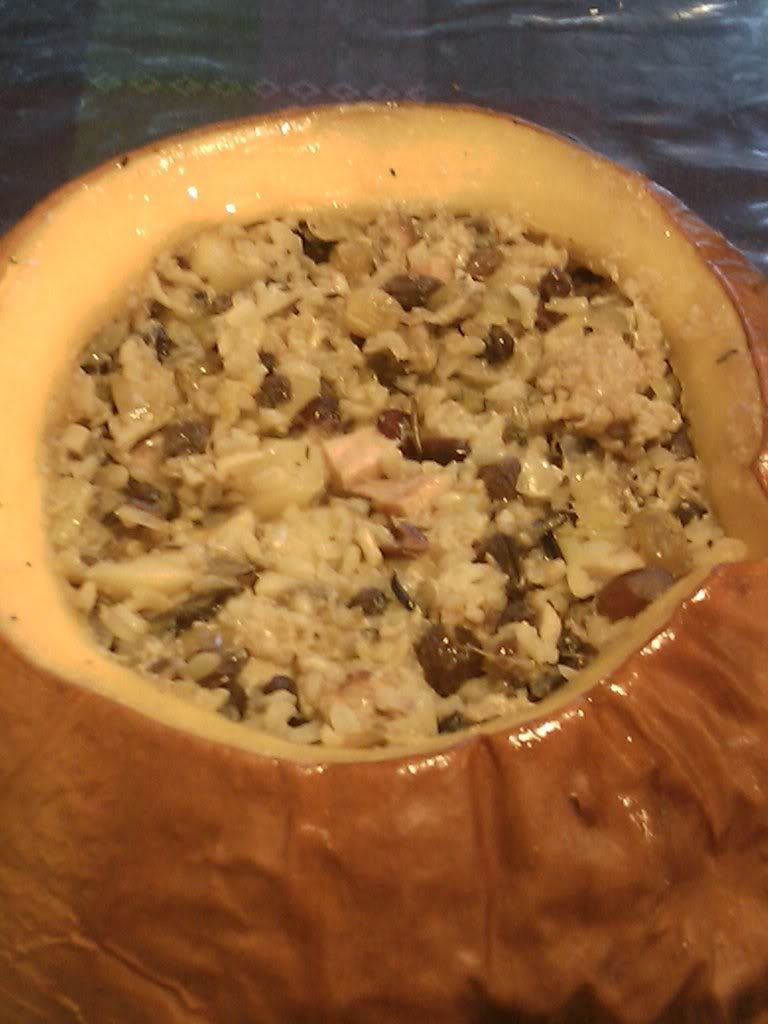 Plated up and ready to eat. The pumpkin was easy to scoop and add along with the stuffing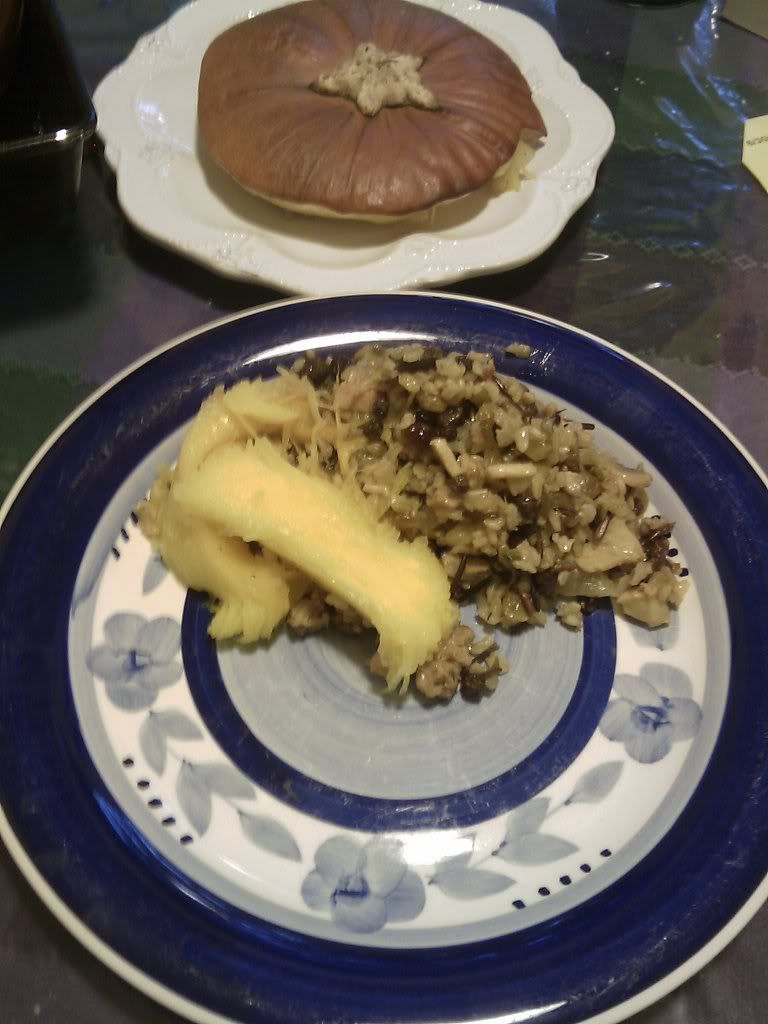 It turned out better than I had thought and I would definitely do it again. This is on the heels of doing a butternut squash the other night and I enjoyed that as well, another 'do again'.