Thanks to Morro Bay Rich, I made a very tasty tritip for the first time. Rich's recipe appears here:
http://eggsbythebay.com/Recipes.php
But, I have some questions:
1) BGE setup. I used a plate setter, legs up, and then placed a drip pan on top. Is this correct?
2) Rich says he sears both sides at high heat, then removes the meat, lets the BGE cool down to 350 to 400, then continues to cook. Why is that necessary?
After I seared both sides, I left the meat on the grill, then I slammed the bottom draft door all the way closed, and also closed the top daisy wheel until the temp got to 350.
3) What is the correct temperature for "done" - rare to medium rare? I have seen several different internal temps for this. I do know that meats do continue to cook and the temperature will rise after removing from the fire. Rich says 126 degrees - yikes. One of my dial thermometers says beef, rare, should be 145 degrees... there was another reference to an even higher temperature. Anyone have a suggestion? These came out a bit "over-cooked" for me.
BTW, "fat side up, fat side down" - seemed to not matter, I cooked 2 side by side, one was up and the other was down - both came out the same.
Just wondering. Came out awesome, I was amazed at how juicy the chunks of meat came out. AND! I got some nice tritips at the 2-for-1 sale at the local supermarket (Ralph's).
Here are some pictures to make your mouth water:
The chunks of meat: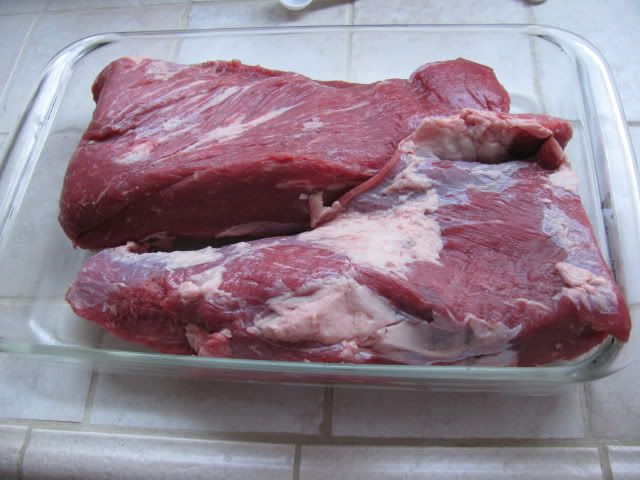 Garlicky-salty rub applied: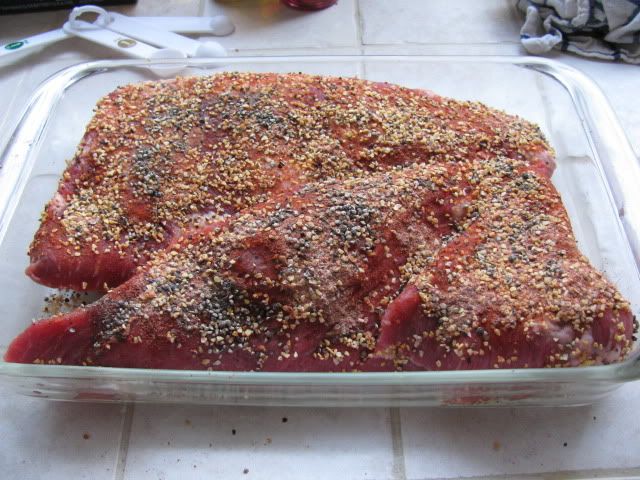 Searing: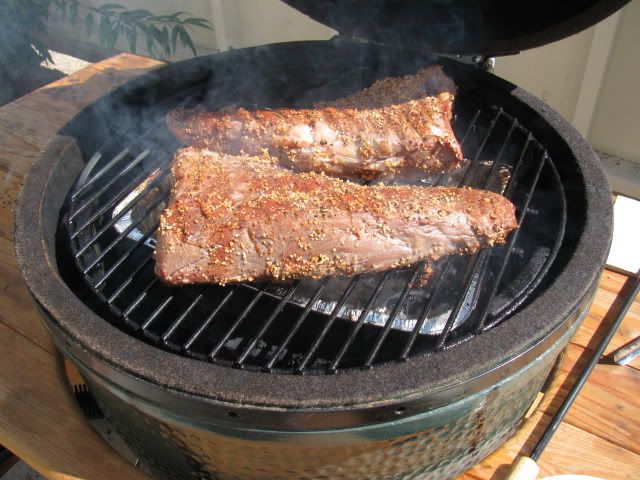 Tritip 1: Temperature, 170 degrees: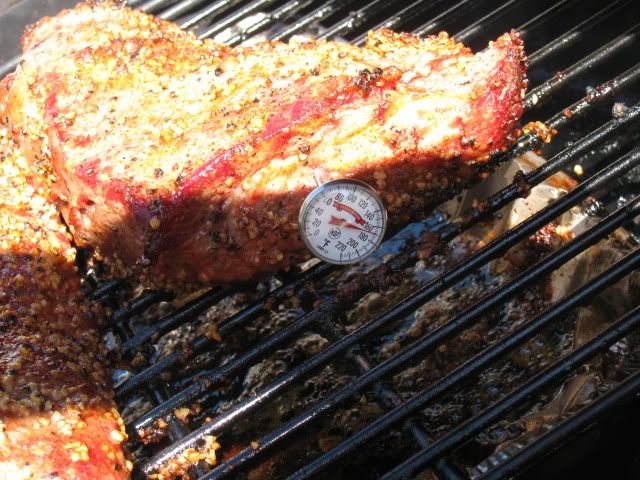 Tritip 2: Temperature: 156 degrees: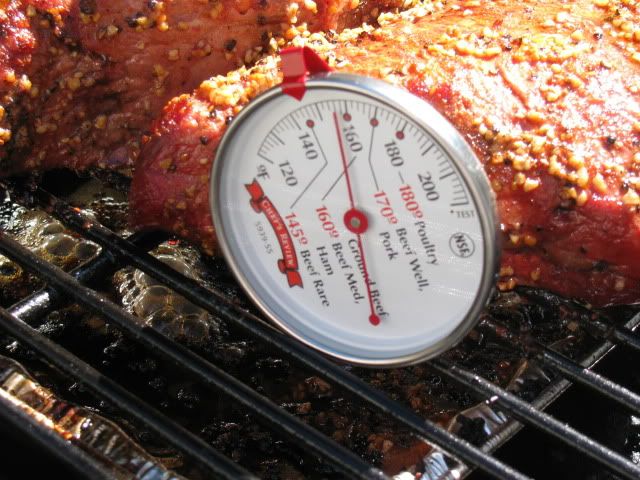 After about 90 minutes, I got a little panic-y and tented the meat with foil, even though I was basting (with extra virgin olive oil, garlic, and red wine vinegar):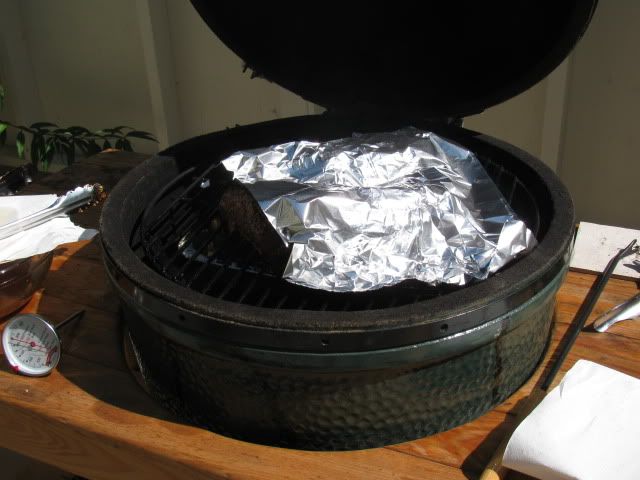 In the end - all was well. Even had a little smoke ring around the meat. Here's a taste, with pickled okra: