So Thursday night after one of my classes, I decided that I wanted to bake some bread. It was 9pm, but I didnt care. I have never made bread before, so I didnt know how long it took. After following lesson two on the fresh loaf website (lesson one is for rookies, ok, that is me):
http://www.thefreshloaf.com/lessons/addingmore
I realized into the rise that I was going to be up for a while. I fired up the medium around 11pm, and let it run for an hour. I used the platesetter legs down, green feet, and two medium pizza stones on top of that. I baked it only about 30 minutes, peeping down the vent to check for doneness. I learned a few things in my first try. First, my medium therm is off by about 60 degrees. When I thought I was baking at 350, I was actually above 400, making my bread cook faster. Second, I need to check my bread for doneness by temp as it was a tad moist. It was really good, but I think it could have been better if left to bake longer. It tasted really good, and I am going to do this more. I will start earlier so I am not up at 1 am.
horrible iphone pic of finished loaf: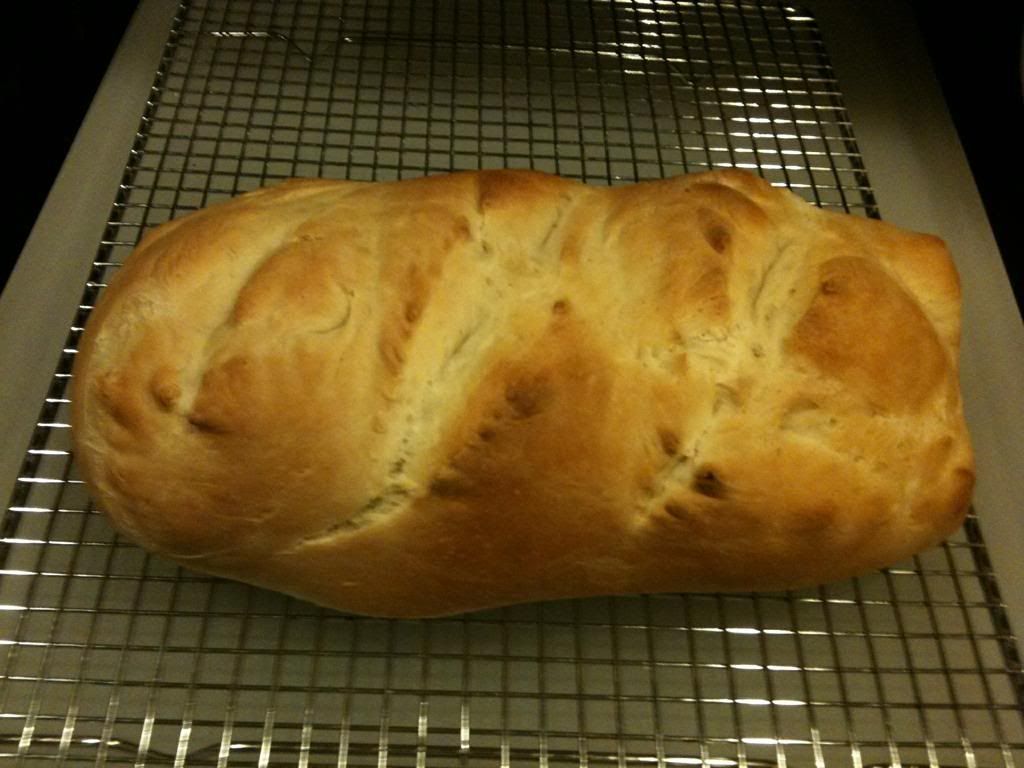 John - SLC, UT
2 XLs, Medium, MM, and Mini