well, this was my 1st flat...I had better luck with the first whole one I cooked :unsure: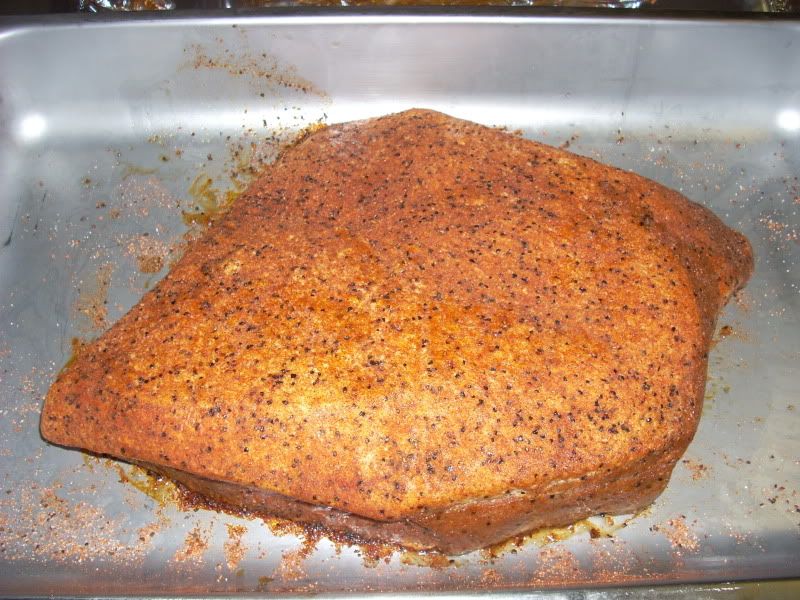 Rubbed and in fridge for 24 hrs....
9 hrs @ 275F...
Birthday pottery....Thanks Trent! (my 7 year old)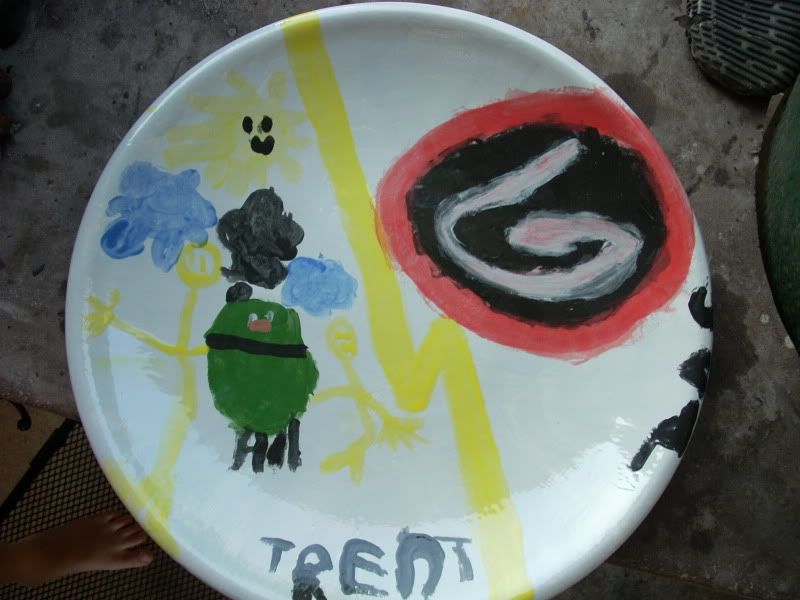 Sliced...A little dry...pulled it off at 210F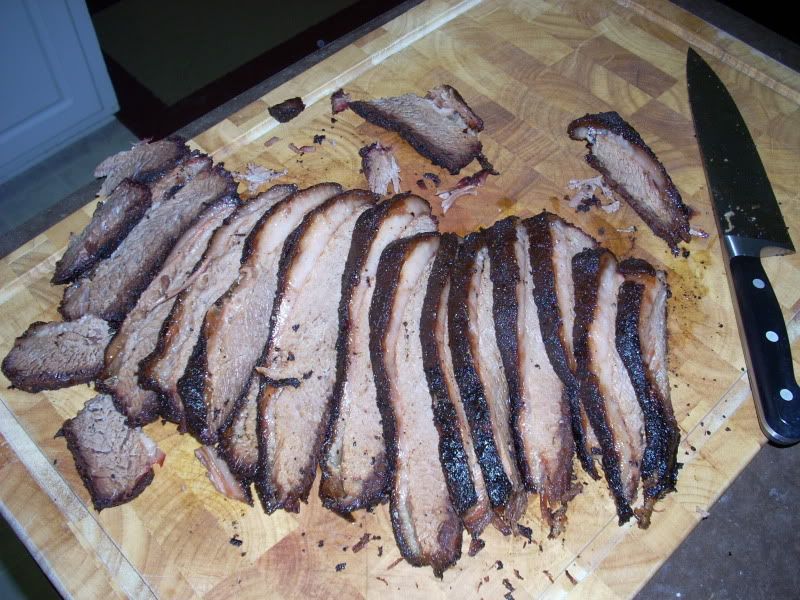 Did it go too long? Why no smoke ring? Why am I here?
Next time another whole one.... :blink: