These were two monstrous bread loaves stuffed with asiago cheese...so big that I either needed to bake separately-- so I decided to fire up the kitchen oven and compare the two. BGE vs. a brand new Jenn-Air with convection, the results:
Doughball done fermenting in the fridge 2 days, cut in half, shaped and stuffed with asiago cheese, after 2hrs of proofing and ready to bake. Everything is identical up to here.
After 15min in the oven at 400 convecting (like 425), rotated and baked another 12min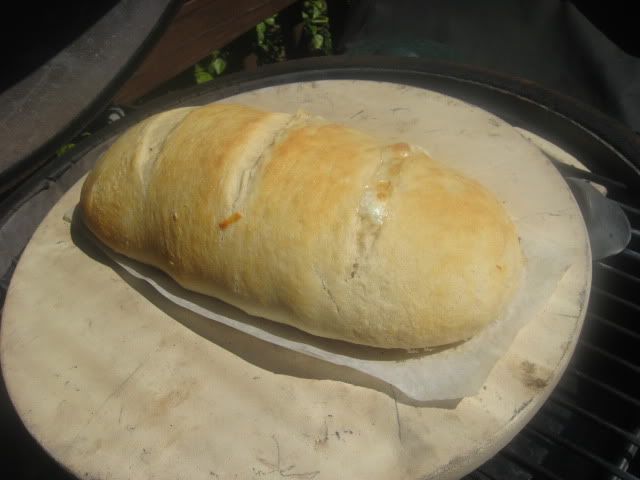 After 15min on the BGE at 425-450 dome...note slightly better oven spring...used 1cup of hot water for steam underneath the loaves in both
After 12 more min on the BGE ready to go. "Gee Doctor, I dunno how I burned my tongue. It's a complete mystery" :P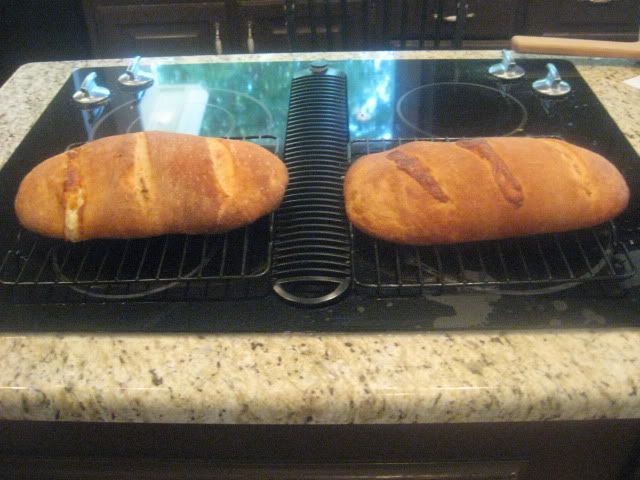 side by side, BGE bread on the left
BGE on the left again, says it all don't it? Interestingly the oven got a longer pre-heat and the stone was even a bit hotter (used IR therm to test)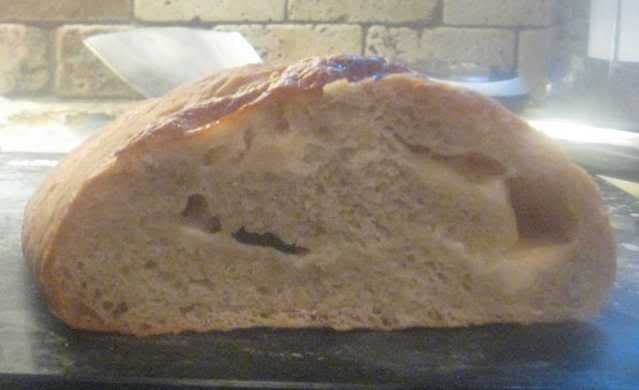 the oven bread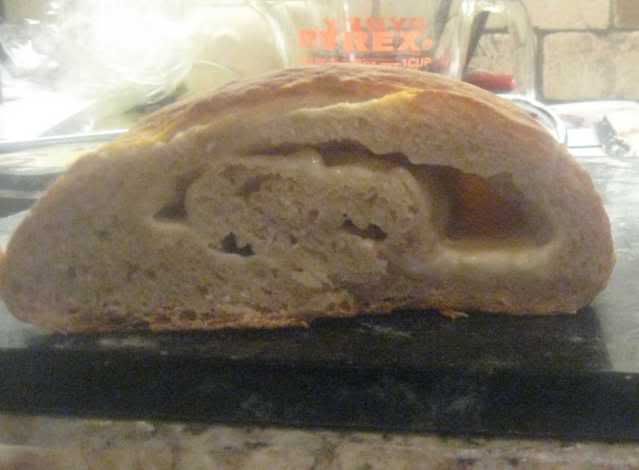 the BGE bread. Confirms the better spring with the larger air pocket created by the cheese, also slightly better crumb structure.
And most important...the blind taste test. Let the Missus sample from each and the BGE bread was the clear favorite. She's an asiago cheese nut, and for her the added smokiness of the finished cheese tasted better. Gotta try bagels next :woohoo: