So while the forum was down yesterday evening, I decided to do chicken cordon bleu. This recipe is similar to Tyler Florence's with some modifications.
Boneless, skinless chicken breasts:
Pounded and layered with two slices of prosciutto:
Some grated applewood smoked gruyere and dusted with DP Raging River:
Rolled and wrapped in plastic. Placed in fridge until egg was stabilized:
Seasoned flour, egg wash, seasoned panko: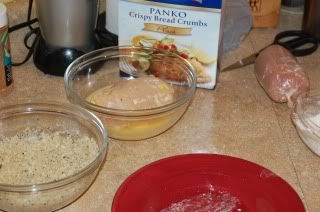 On the egg setup indirect:
Off the egg at approx 40 min(cooked to 165*)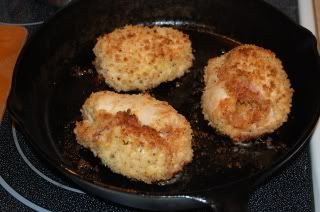 Sliced into pinwheels and plated with escalloped potatoes and caprese salad: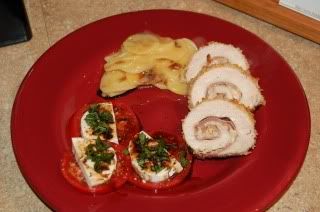 Very juicy. Recommendations for next time are to increase the egg heat to 400* and to make sure I put all the rolls seam side down.
Thanks for looking!