I used the materials list from
http://texd.com/bge-table.pdf
by Michael Tex Duncan, but assembled it my own way as I thought his instructions were kind of confusing (they are useful for reference though) I also added some additional bracing under the bottom shelf/top deck and needed more deck screws than he did.
I had Home Depot cut all the lumber to size and it really helped out. Make sure that the store you choose can cut 4 x 4's...The Lowe's by me couldn't and I had already picked out my lumber and had to put it back.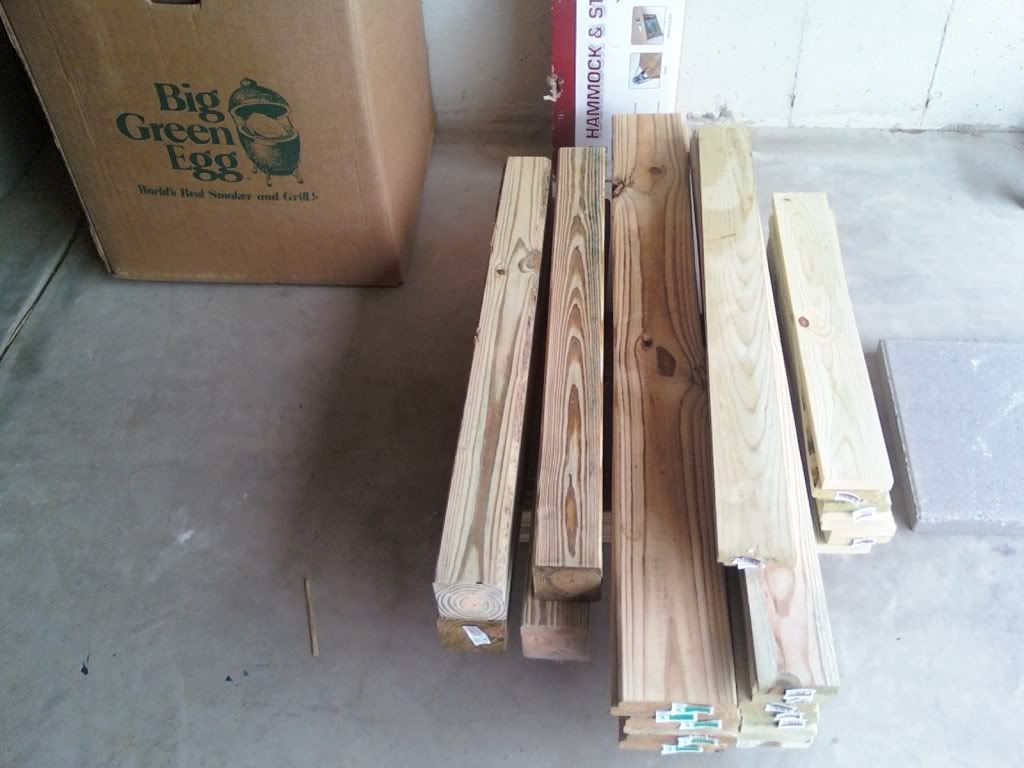 Built the legs first, popped some of the deck screws in before the bolts so that tapping the holes for them was easier
Framed it all together
Added bottom shelf, make sure you add more bottom braces BEFORE screwing it down...I learned this the hard way! Also it may take a few tries to get the notch right for the slat by the leg.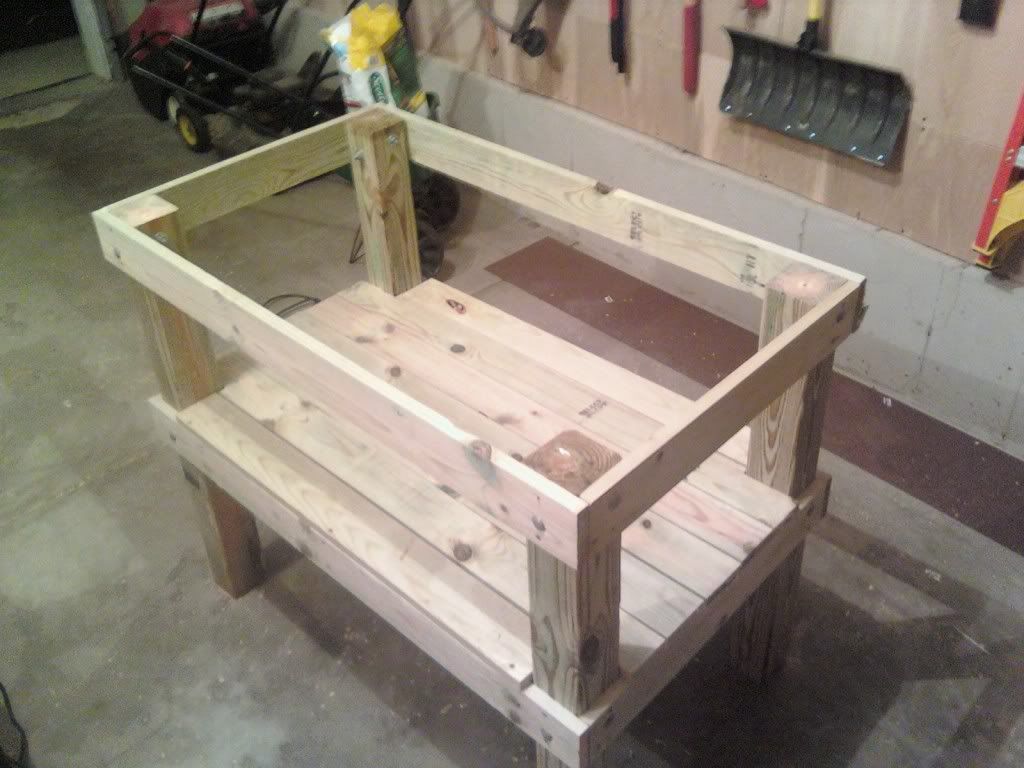 Top looked great, spacing turned out nice. An advantage of this type of lumber is that the edges are already rounded and look nice. My friend who helped me is building one of these tables for his wife to use for her plants.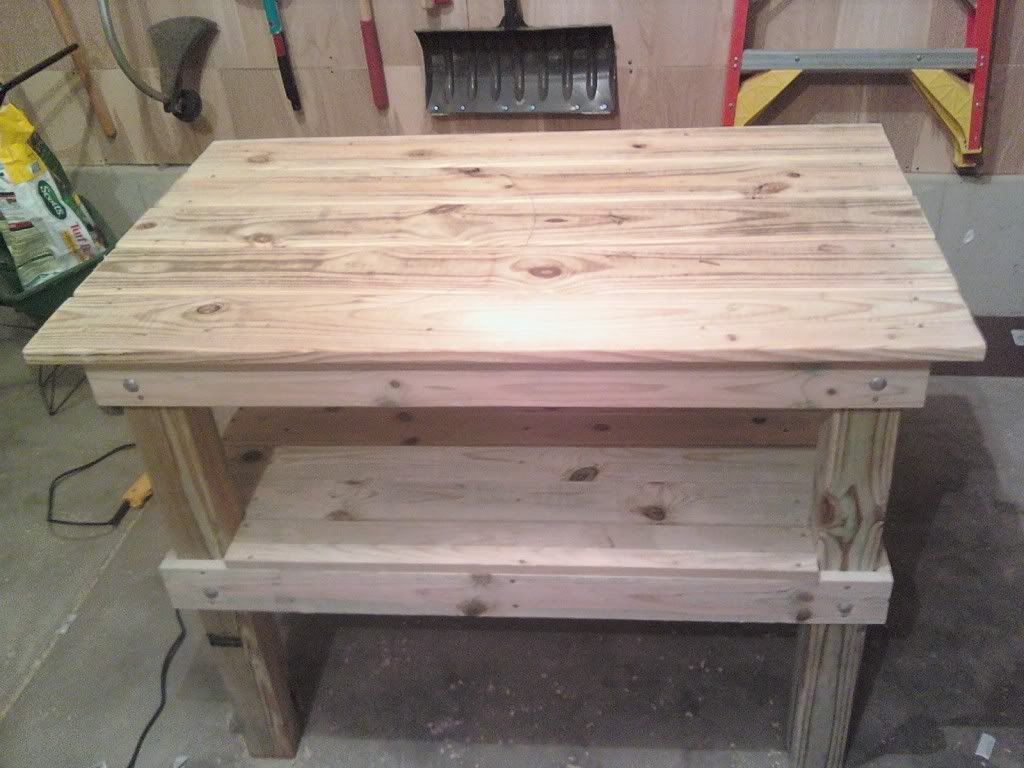 Bought a new blade for my jigsaw and the hole came out perfect. Make sure you brace the top deck BEFORE you cut the hole. Another lesson learned the hard way. Just go a few inches from the outside diameter of the circle and you will be fine.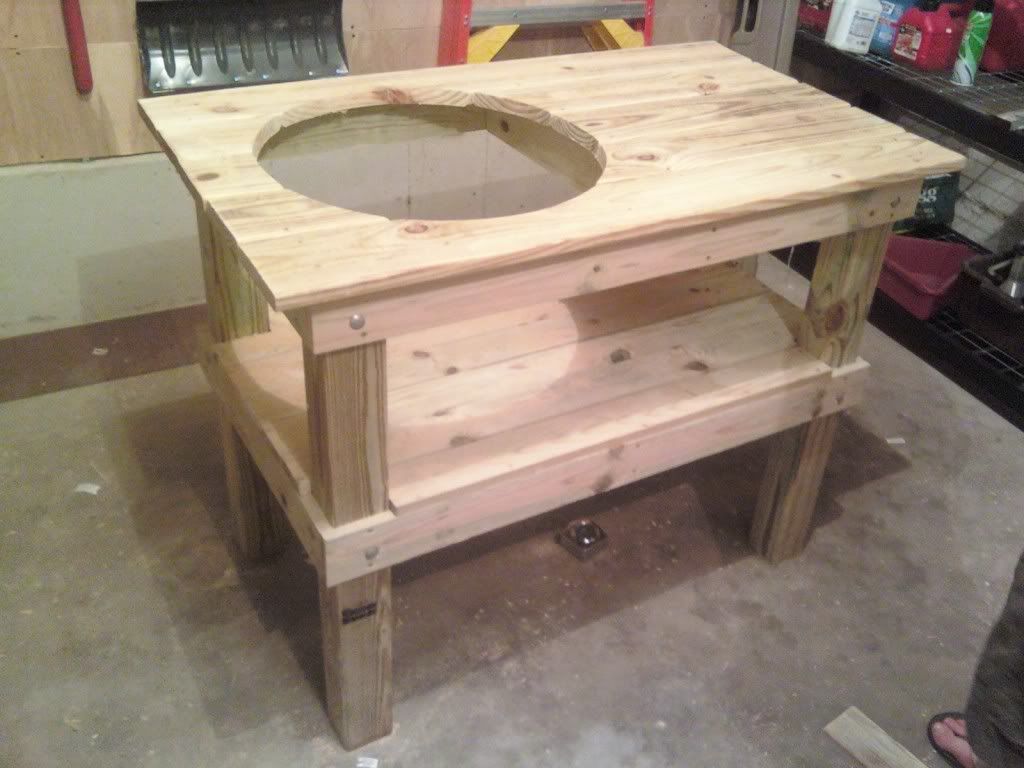 Finished product, I have since added hooks to the sides and rubbermaid watertight tubs for storage. I will stain to match my deck once the wood seasons a bit.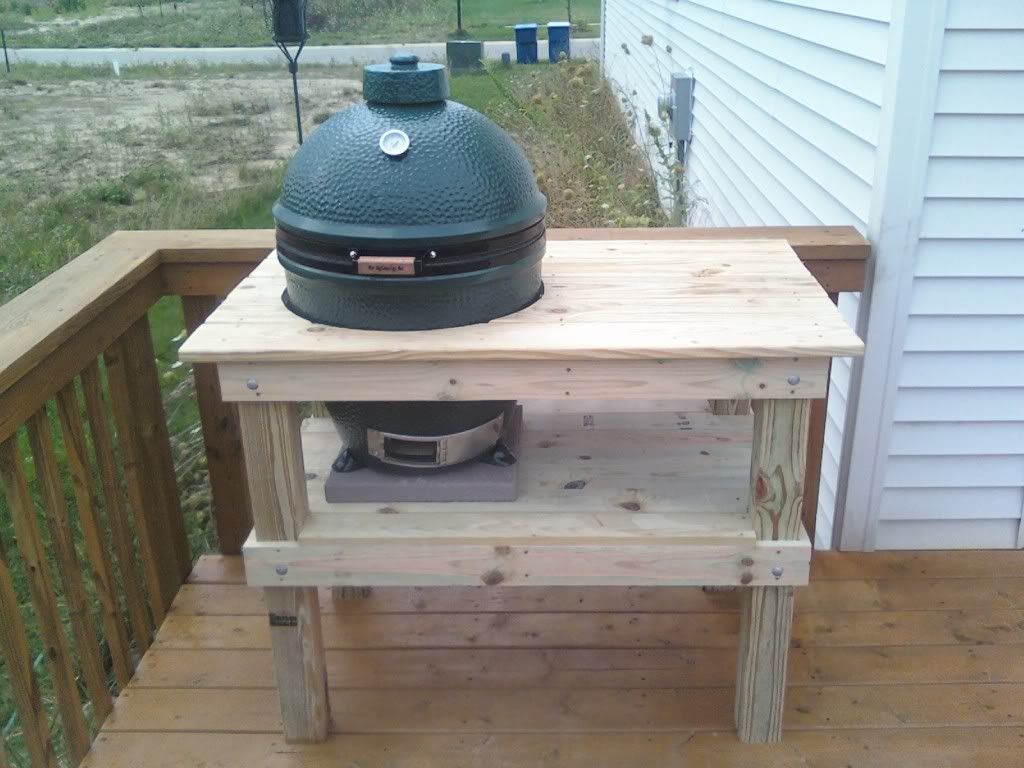 Hope you enjoyed reading this and if anyone has any questions I would be happy to help anyone attempting this build.