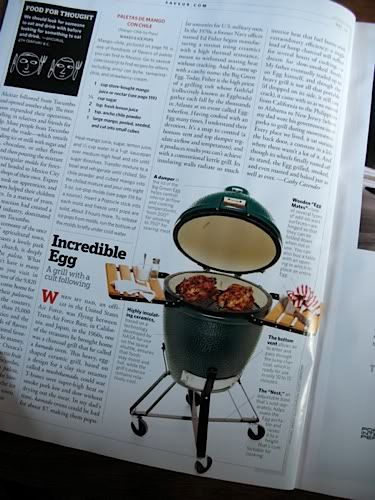 We subscribe to 2 food magazines: Saveur and Cooks Illustrated. Last month CI dropped the ball when they gave a review of the egg. The reviewer totally missed the concept of ceramic cooking and his assessment boiled down to hogwash.
Ironically, the latest Saveur, which arrived today, has a very, very nice article on the bge and placed it prominently in front of the magazine. They obviously get the concept of ceramics and go so far as to call Ed Fisher, "... the high priest of a grilling cult..."
Saveur is a beautiful magazine that features great foods, photos and stories about food from all over the world. All of the recipes I've tried from Saveur have turned out great. Who knows, maybe this article will help boost subscriptions from eggers.
john