I built my outdoor kitchen, complete with the Egg table.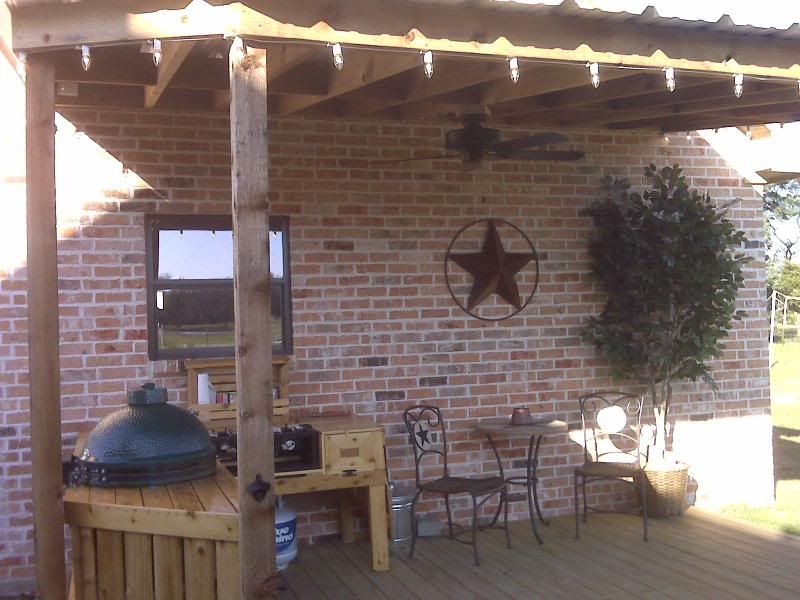 It has worked well until recently......I started to notice some burning of the finish (Spar). When I opened here up recently for a good "cleaning burn" this happened: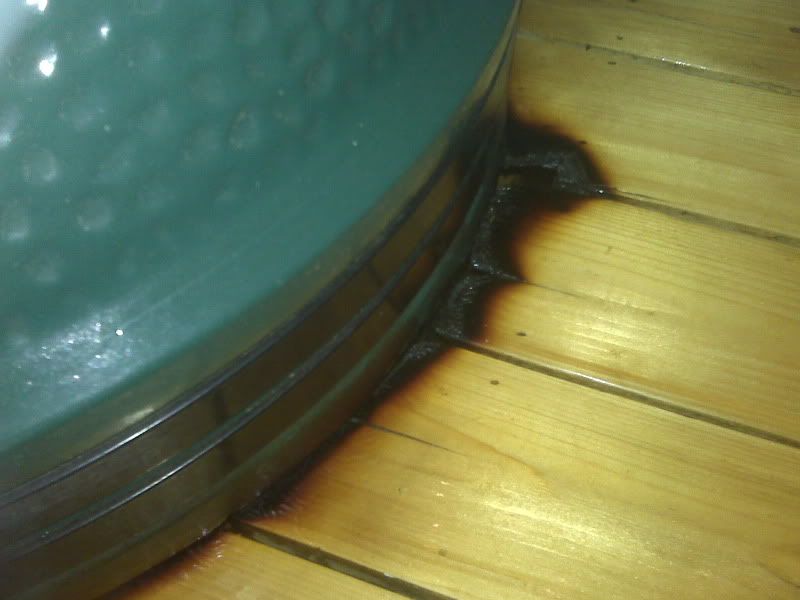 I'm a bit of a perfectionist and this is bugging the crap out of me. I'm considering redoing the whole cabinet set up with a professional. With what I have......what do you guys suggest?
I wish this forum had a "best of" thread for outdoor kitchens and tables. I am leaning toward having some cabinets made and using stained concrete counter tops. I would love to hear some ideas