I was 5 days late getting home from work this time and the first thing I did today was to go to Costco and buy this hunk of "Prime" rib eye. I am going to dry age it for 2 to 3 weeks in a dry bag. I had to cut a couple of samples to try tonight. Wouldn't want to spend 2 weeks on a bad chunk of chuck. Thanks RRP for your video on u-tube. I think I got enough air out of the bag with your method.
Here are some pictures. Thanks guys for all your help.
Here it is just home from Costco.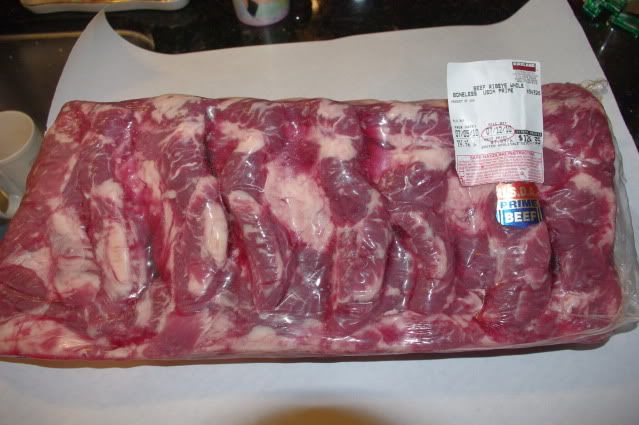 Here it is beginning it's 2 week ageing.