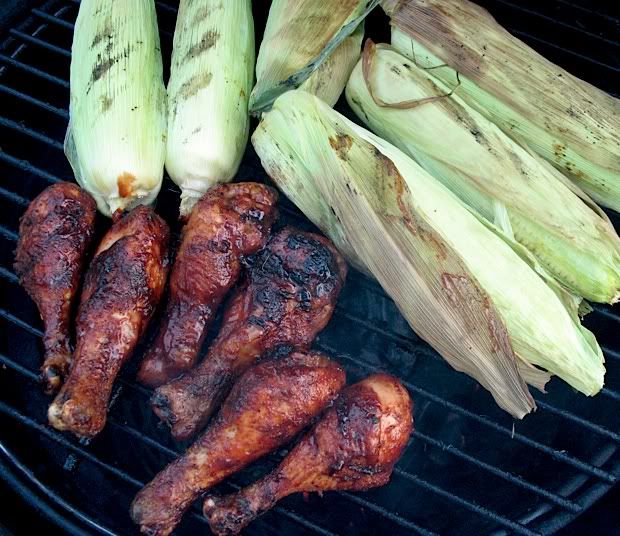 Coated the drumsticks with Dizzy Dust and cooked direct on a raised grate at 250 dome for about an hour and half. Sauced with Big Bob Gibson's the last 20 minutes.
Fresh local corn went on about 40 minutes before chicken was done, shucked, buttered and a light dusting of Shaking the Tree.
3 legs and 3 corns a piece with a PBR on the side.... simple and delicious... Tastes like summer to me!
john