Hi, all,
I'm a novice shroomer. Have found nice puff-balls. Have not found any morels. Have found, I think, both chicken of the woods, and hen of the woods.
Here's a pic of one I found today:
Does this look like a chicken of the woods, aka a sulfur to anyone?
Shot of the gills: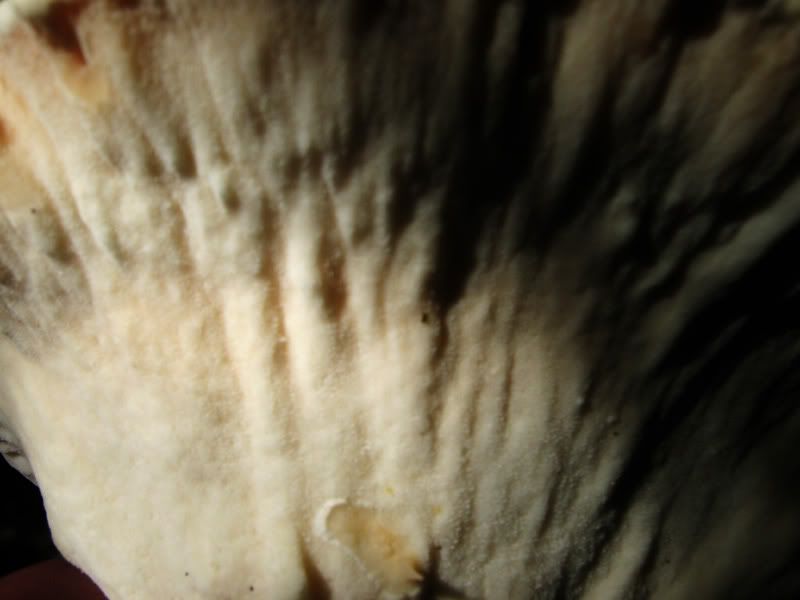 Pores were so small I couldn't really see any.
Smelled very mushroomey. I didn't have any bag to carry it. The woods were thick, and the ground very damp, so I needed my hands free. Shame if it is a sulfur. Was over a foot wide, and three levels thick.