This is my second attempt at cooking pizza. Last week, I threw the first pizza on the stone before it was hot and, while still good, the bottom wasn't brown yet the top was done. This week I didn't use my DigiQ II and explored higher temps than last week's maximum of 450 deg F. I left the vents open wide on the bottom and top and watched the temp rise to about 580 deg before reducing size of the vent opening.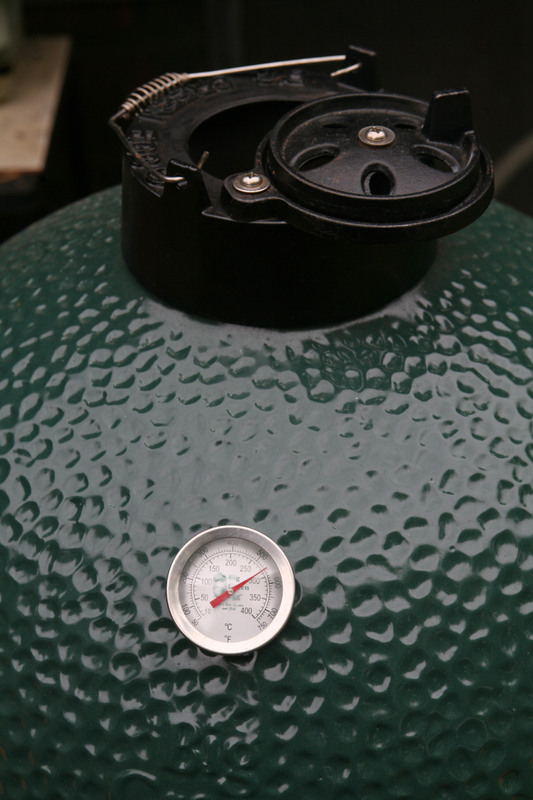 While I waited for the stone to heat up, I threw a cast iron skillet on it and heated up some Hmong sausage. It doesn't look attractive here in the photo, but it sure is tasty. The green color is lemon grass. You can't see the chile peppers, which added some heat. BTW, hat tip to Zip-Lurk for letting me know it was ok to place the CI skillet on the stone.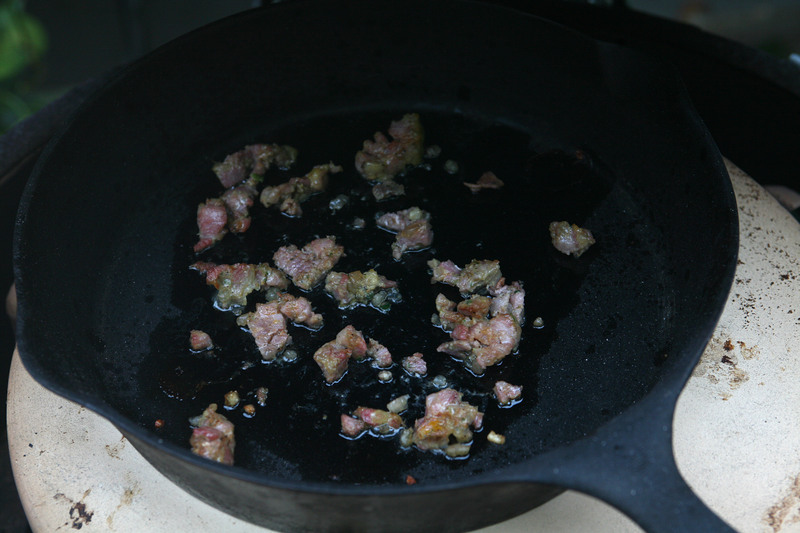 After warming up the sausage, I began cooking the first pizza. After 12 minutes the top was done but the bottom was still undercooked (not browned). I burned the second one a bit on one edge of its crust (the good side shown here in the photo), but it was just fine. The third one was a slight bit too brown on the bottom. You really have to watch the pizza closely at higher temperatures. It cooks really quickly. I either need to learn how to adjust my cooking technique or wait longer until I place the first pizza on the stone. The dome temperature remained about the same for all three pizzas yet the evidence (cooking times) indicate that the oven became hotter with each successive pizza.