After nearly four hours and a lot of anticipation I can declare the brisket a successful cook. I am not entirely sure what caused it to cook so fast but it might have been a dome thermometer touching the meat.
Cut right in the foil
There's that smoke ring.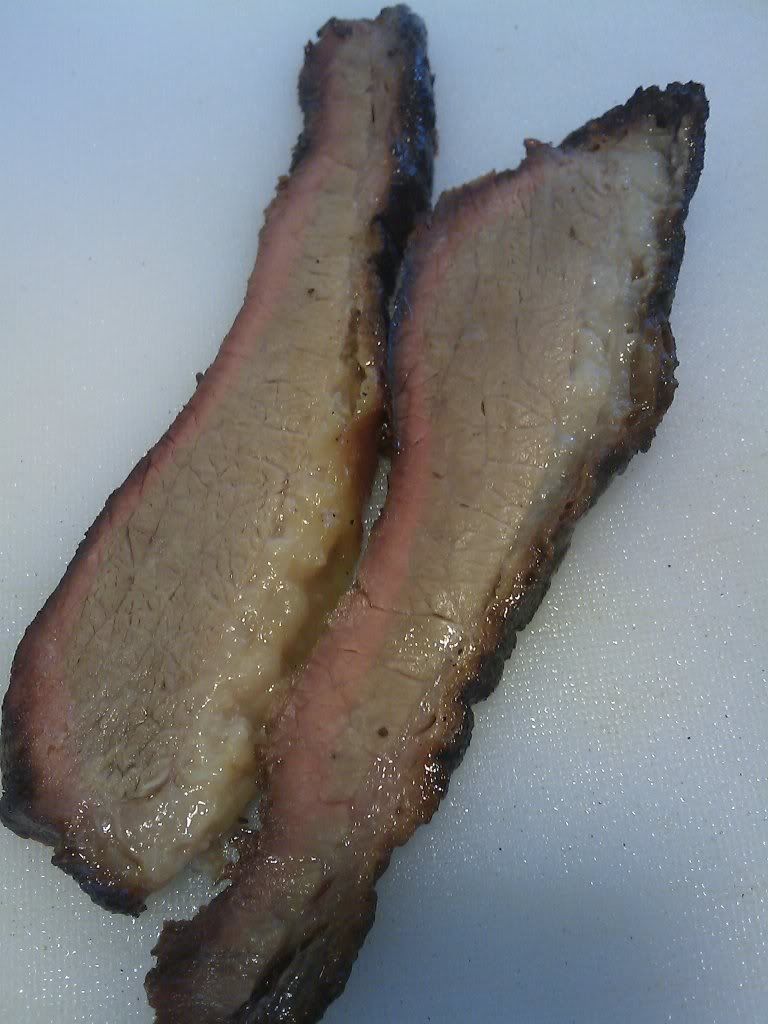 The taste is warm and succulent.
Pork butt and brisket can be checked off my list only ribs remain as a mandatory cook.
I was again hit with that smoke in the morning thing. But I have come to appreciate that it is NOT grilling smoke. It is BBQ smoke And Yes, there is a difference. BBQ smoke is sublime. Grillin' smoke not so much.