Decided to make a second attempt at a whole chicken for the first time since the weekend I got my LBGE back in March. This one turned out much better. I think it actually thawed all the way through this time before going on the egg. I injected the chicken with John Henry's Pecan Marinade and rubbed the outside with EVO and lemon pepper.
Of course this cook was not without its challenges. We had serious rain come through Atlanta last night and it started coming down in sheets right after the chicken went on the egg. No fears though, egg held 350 like a champ for the rest of the cook.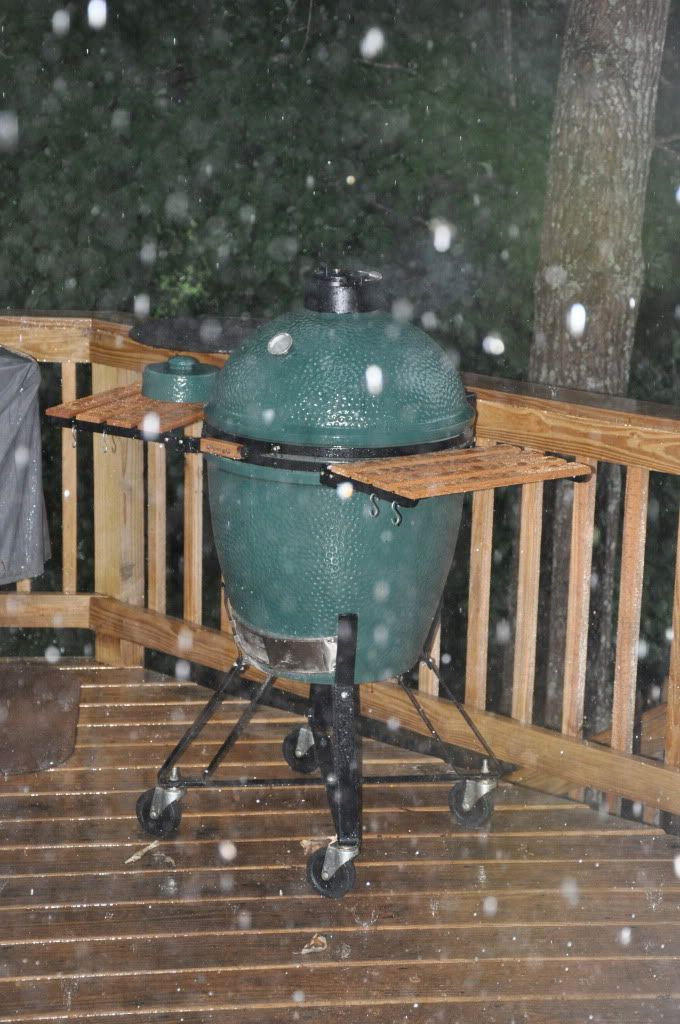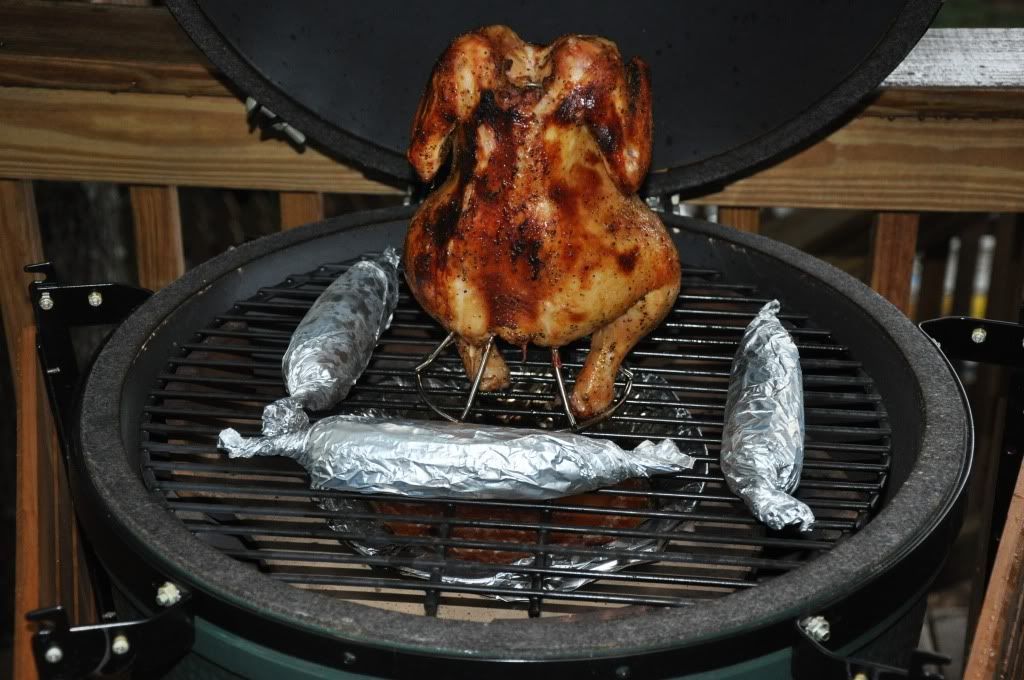 Doing some grouper fillets tonight! Can't wait to see how those turn out. Will post the results.