Just got my egg this week and for my second cook I decided to try pizzas. I was warned to avoid high temp cooks this early on but, my desire to eat pizza stronger than my fear of frying my gaskets.
My results were far from great but, I learned a lot (I think)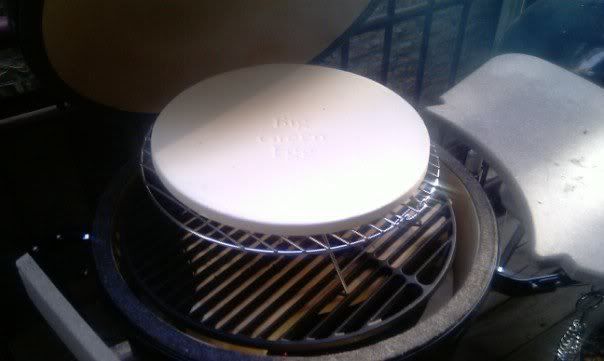 The Set up @ 550*
1st pie - Chicken sausage, poblano peppers, mushrooms, fontina and mozzarella cheese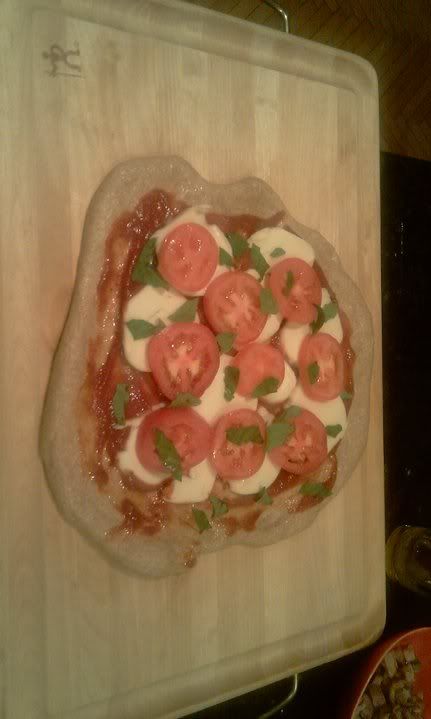 Margherita style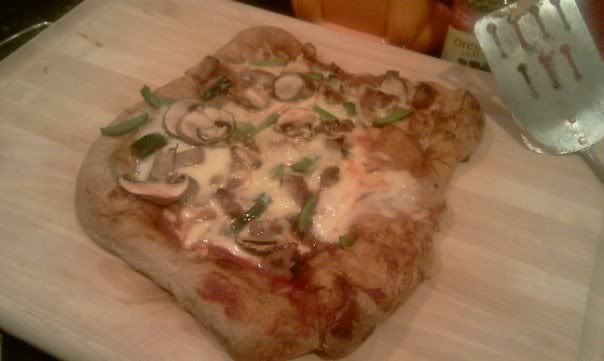 1st one done (if that's what you want to call it)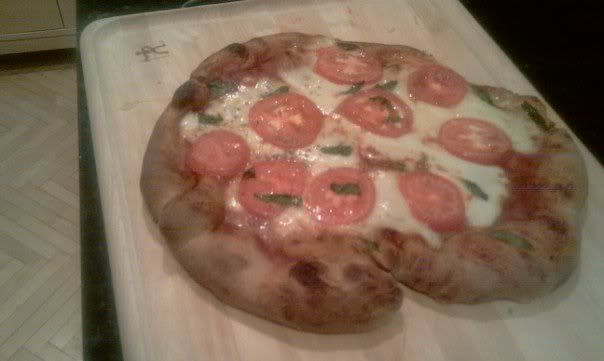 2nd pizza done
Negatives;
1. Not enough cornmeal on peel. Had a horrible time moving pizzas on to the grill. Next time will just use parchment.
2. Didn't cook long enough. I was expecting about 10 minutes at 550*. They needed more time for sure.
3. Maybe I should have let the stone get hotter? I put pizzas on right when I hit 550*.
4. I think I need to get dough thinner.
4. fried my gaskets :( I was warned...
Positives-
1. No problem getting up to 550* and maintaining that temperature.
2. Didn't burn my place down
3. Still had fun!
Thanks to all experienced eggers who take the time to post pics, recipes and give advice to new people like me. This site has been such a huge help.
Thanks for taking a look.