This was a recipe out of Bobby Flays 'Mesa Grill' cookbook, and the recipe can be found on the Food Network site here:
http://www.foodnetwork.com/recipes/bobby-flay/new-mexican-rubbed-pork-tenderloin-with-sweet-potato-tamale-and-pecan-butter-recipe/index.html
First off, phew! This was far and away the most involved cook I've probably ever done but definitely the most delicious and most rewarding. On top of the pork tenderloin, I also made the signature sauces and oils that Flay in synonymous with and that can be seen at his restaurants or on Iron Chef. There were compound butters, reductions, roasting, purees, rubs and I think I used all my kitchen artillery, including the Kitchen Aid mixer, Vita Mix food pro, the Egg, Digi-Q, Thermapen, steamer... all in all, I made the rubbed tenderloin, a sweet potato tamale with pecan butter and a bourbon-ancho sauce, cilantro oil, and a smoked red pepper sauce.
Cilantro Oil:
http://www.bobbyflay.com/contents/recipe_print.php?id=69
Smoked Red Pepper Sauce:
http://www.foodnetwork.com/recipes/bobby-flay/smoked-red-pepper-sauce-recipe/index.html
I started by making the pecan butter, the red pepper sauce and cilantro oil:
Toasted pecans, honey, cinnamon, pure maple syrup, unsalted butter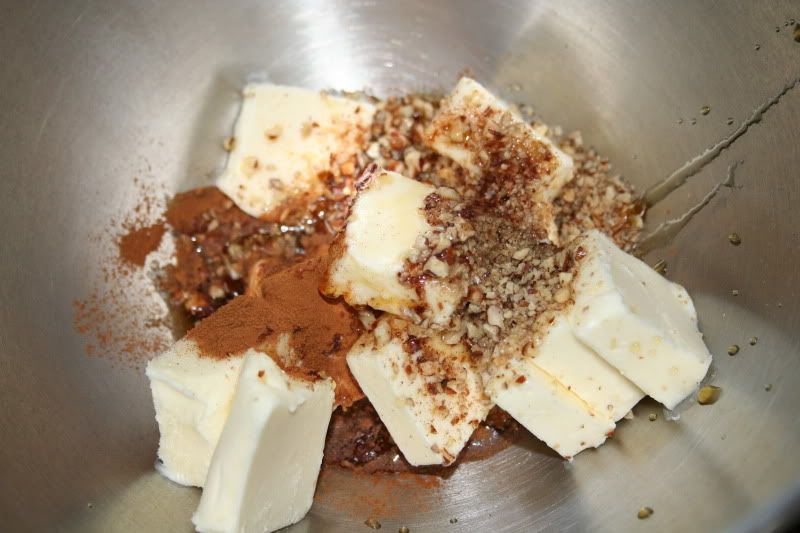 Red peppers roasting, as well as the sweet potato for the tamale filling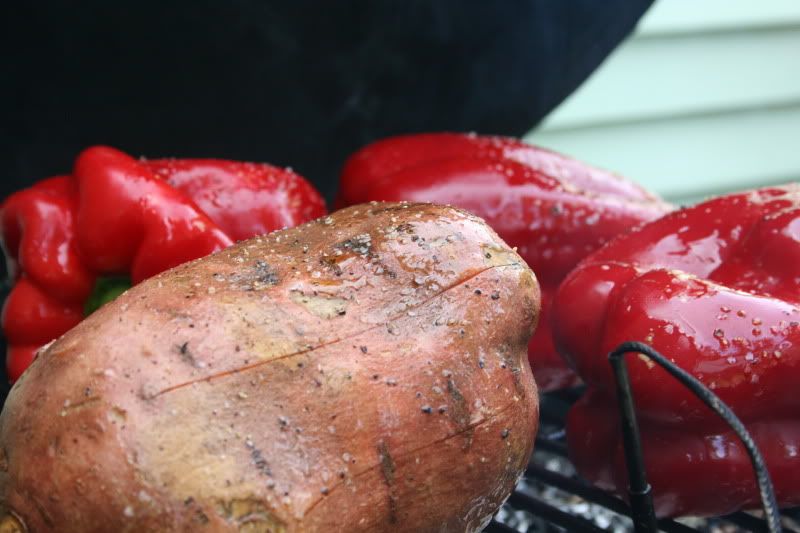 Red pepper sauce, which had the roasted red peppers, chipotle puree, red onions, and honey
A cup of cilantro leaves, as well as spinach, salt, and canola oil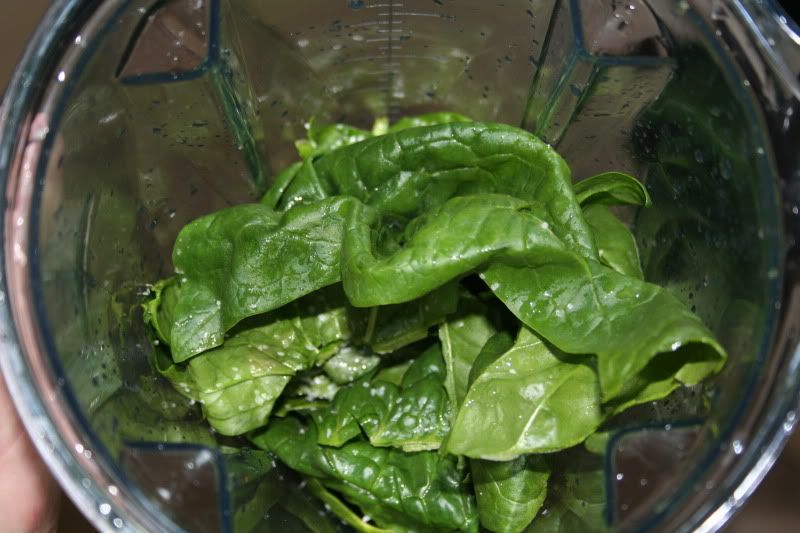 Bourbon-Ancho sauce consisted of 2 cups bourbon, chicken stock, ancho puree, apple juice concentrate, chopped onion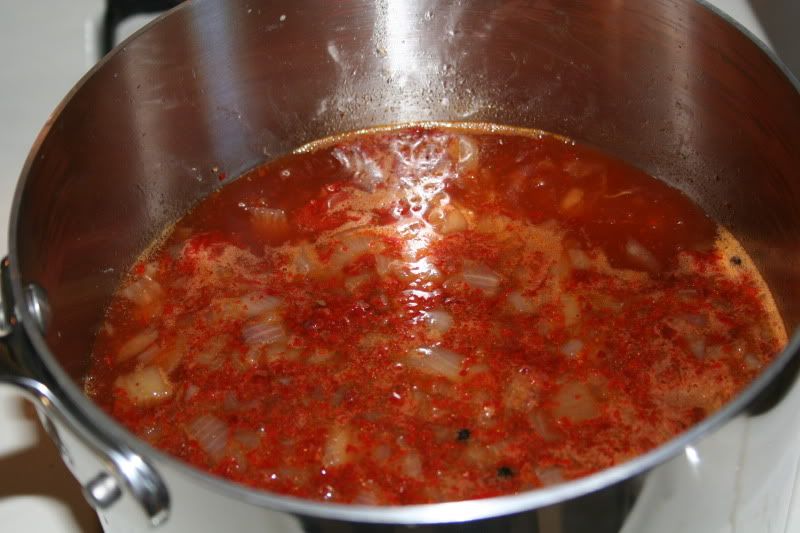 Sweet potato masa: 4 cups pureed corn kernels, 1 cup roasted sweet potato, chopped onion, all spice, cloves, cinnamon, pure maple syrup, 2/3 cup cornmeal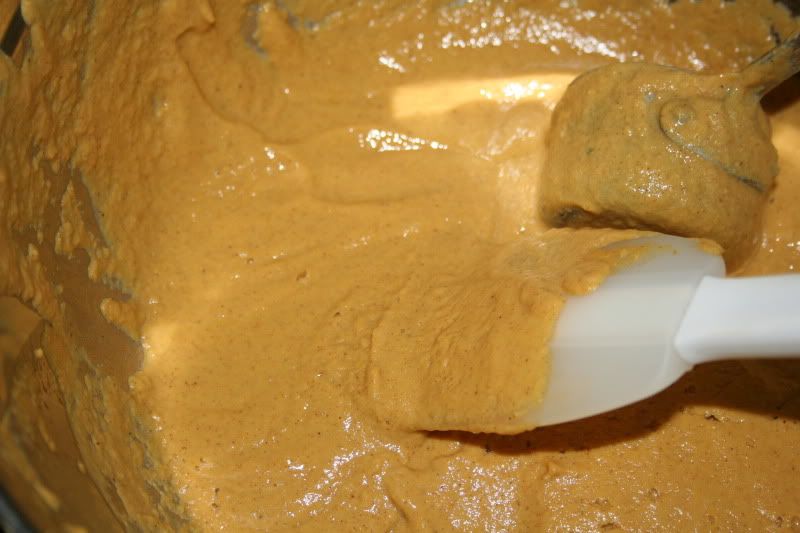 Filled tamales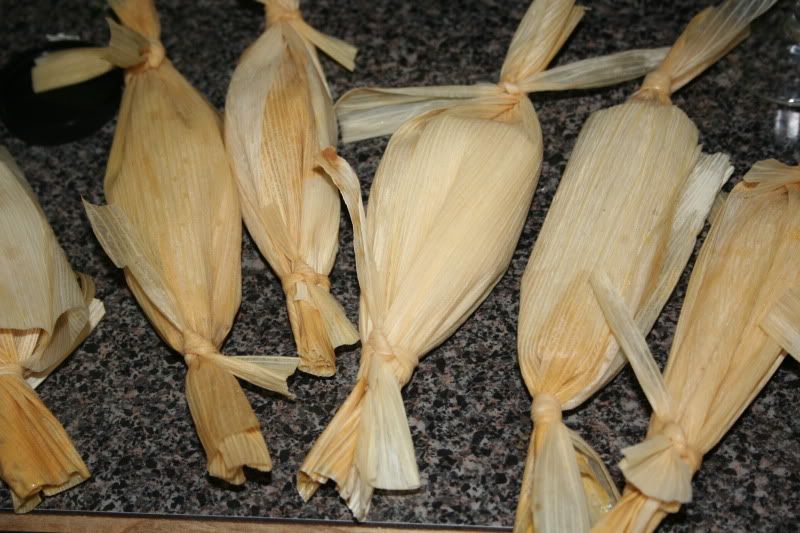 These made up the New Mexican rub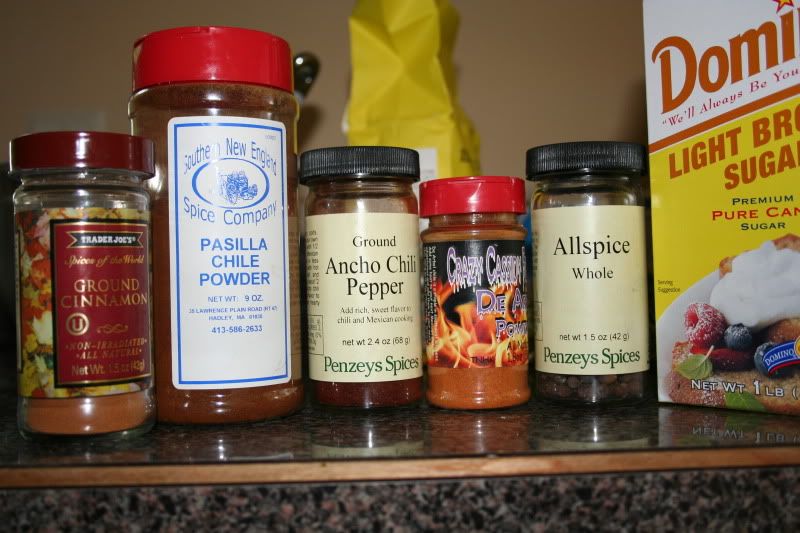 I seared the loin 2 minutes on each of the '4 sides' for a total of 8 minutes, the finished roasting indirect on the Egg until about 140 internal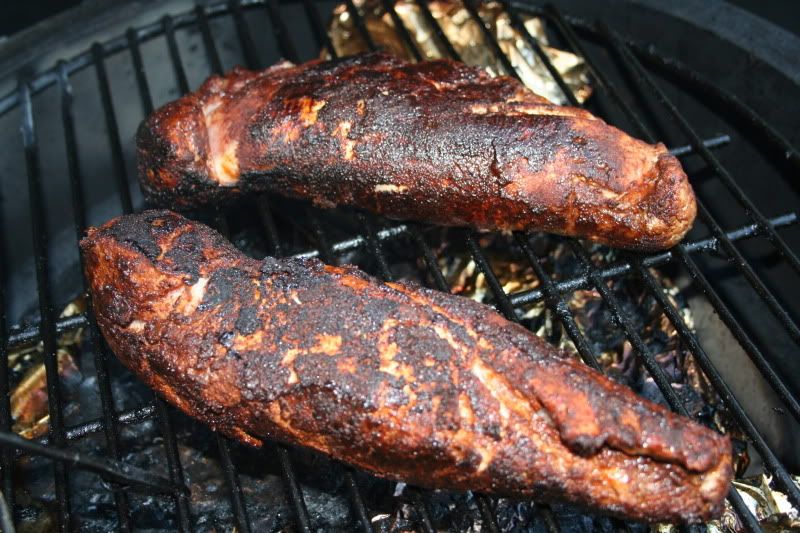 Looks burnt, but it was actually a nice spiced crust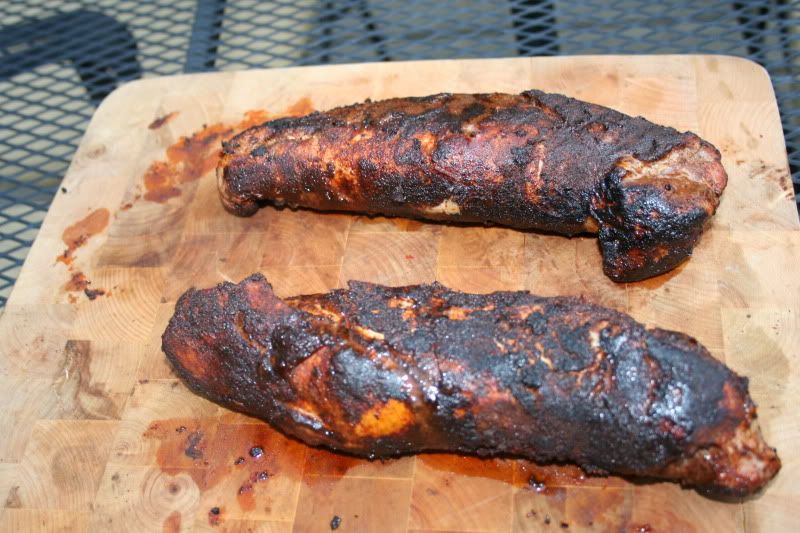 This is how the loins were cut in Flays cookbook: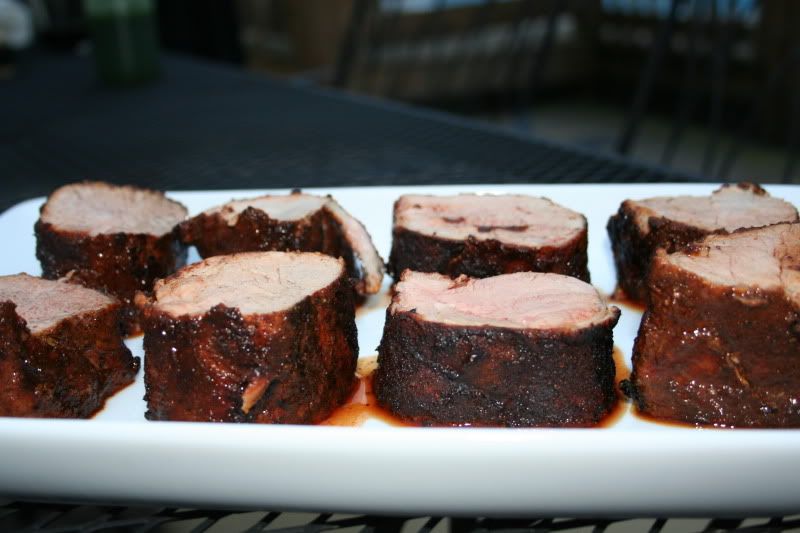 Plated with the bourbon-ancho sauce, pepper sauce, and cilantro oil
And finally, the tamales with the pecan butter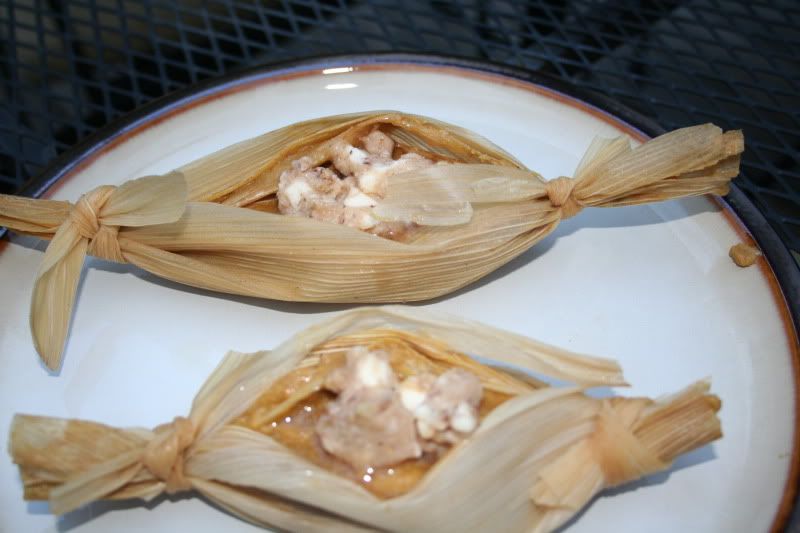 My drinks for the evening
I should have made a 'pic heavy' warning above, but hopefully you enjoy them. Like I said before, this was out of this world delicious. The spiciness from the rub on the tenderloin was balanced with the sweet caramel-like bourbon sauce, and the tangy-sweetness from the red wine vinegar and peppers fit perfectly. The cilantro oil didn't really add anything but certainly looked cool on the plate.
I've had pretty traditional tamales before and really wasn't crazy about them, but I tore through these like a pig. These may have been the star of the meal. If you make them, don't skip the pecan butter - it was off the hook!!
Thanks for looking!