Dining room tomorrow, dry run on Friday nite, then lunch on Saturday. Hopefully open Wednesday.
Sign on front door. You HAVE to like the phone numbers I got.
322-RIBS
322-RIBZ for fax orders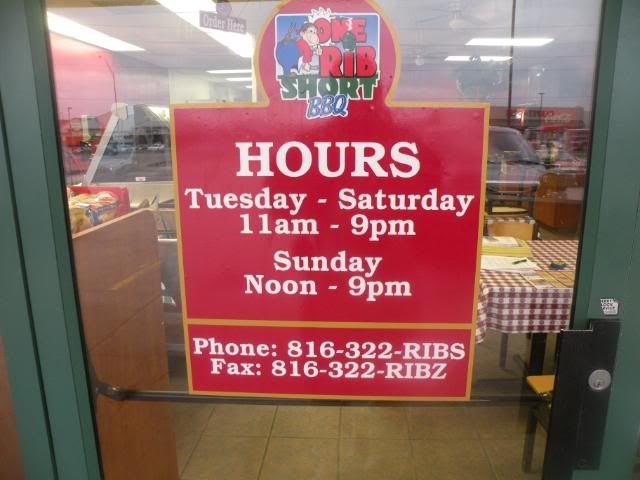 Dedicated sink for produce only and prep carry out table.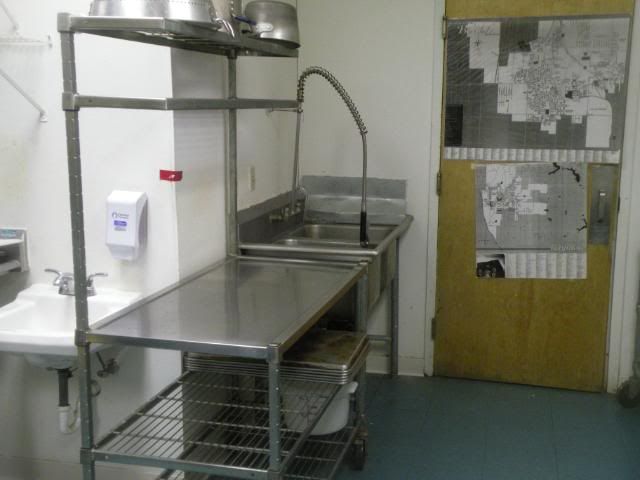 Hot plate table and maybe the most important cooler.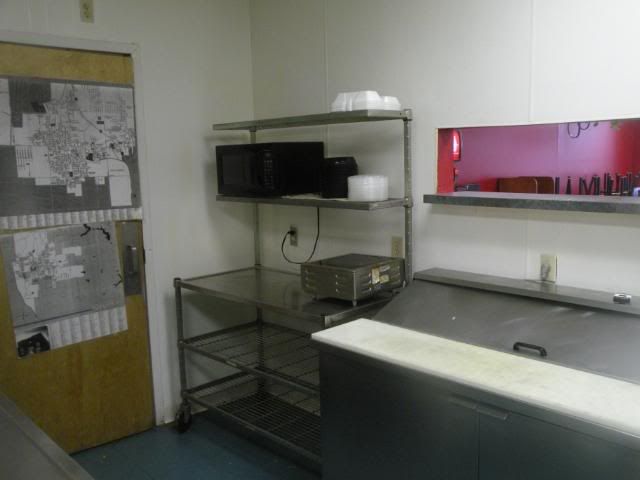 That important cooler (BEER, if things don't work out) dual slicers waiting on pit beef and brisket.
Cleaning sanitizing station.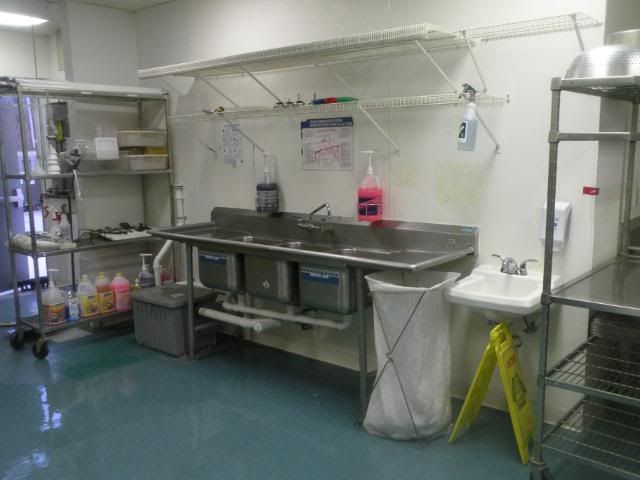 Oven, refrideration, fryer and first paper goods order.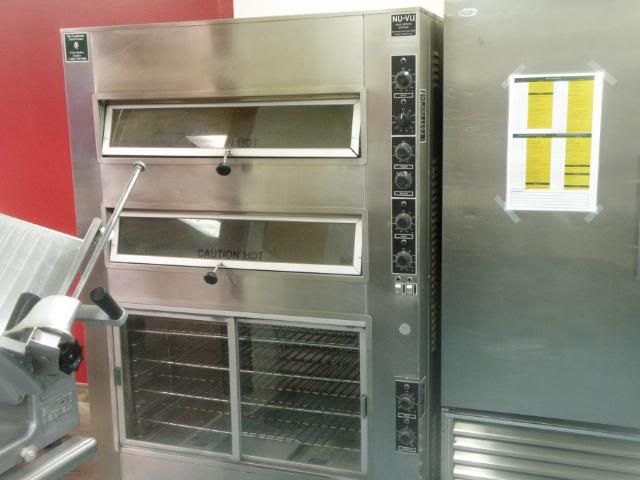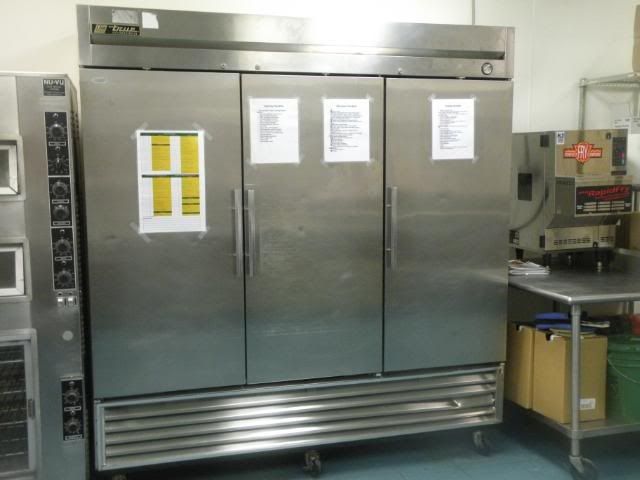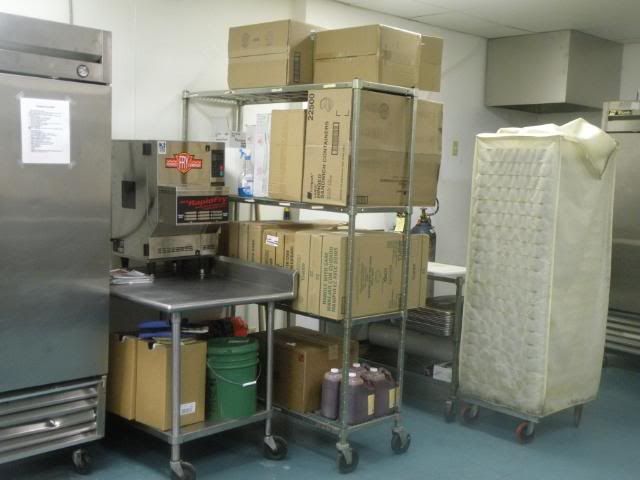 And Smoker, looks small and it is. But packs 200 lbs of meat. 65 slabs of ribs at once.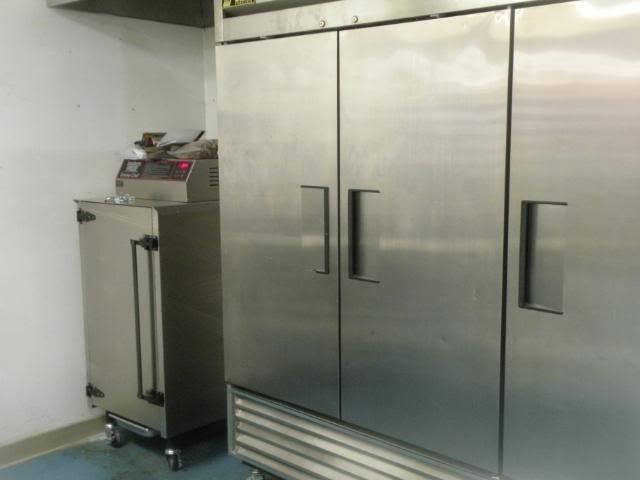 Got my first order today, I wanted to deliver. But Dayton was a litte far.
Thx for all the kind words of support.
Mike