I have never attended any type Bar B Que competition,been reading the different type categories that most most competitions have "Whole Hog","Beef Brisket","Ribs","Dessert" presentation and show.
I am comfortable with my "Whole Hog" cooking but would appreciate any tips on what to expect about the competition in the North Carolina circuits,on the other categories. I am cooking about 4 times a week now trying to improve & learn to cook with the BGE.
I have extensive cooking experience in two of my families Bar B Que restaurants here in eastern NC,plan to start at Kinston-Lenoir County Bar B Que Festival this spring.Any ideas or recommendations would be appreciated I know their are some great cooks in this forum !
Carolina Beach
NC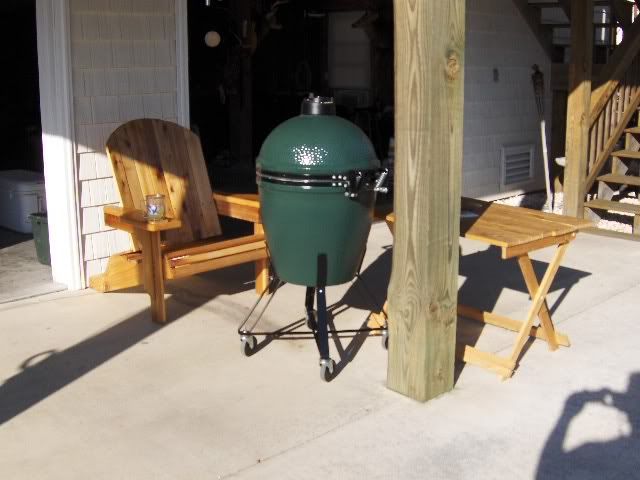 [url]
[/url]