This is the remains of a rack of Sams' Babybacks. Cooked for 4 1/2 hrs at 250 indirect and 300 for the last half hour sauced. They were smoked heavily for the first 45 min. with handfuls of Hickory nut shells added every 10 minutes or so. Lots of smoke instantly.
Don't know if it was the shells or not but these were the best ribs I have ever cooked. 5 hrs, no foil.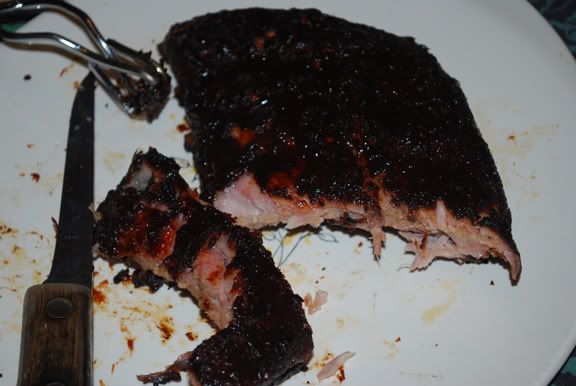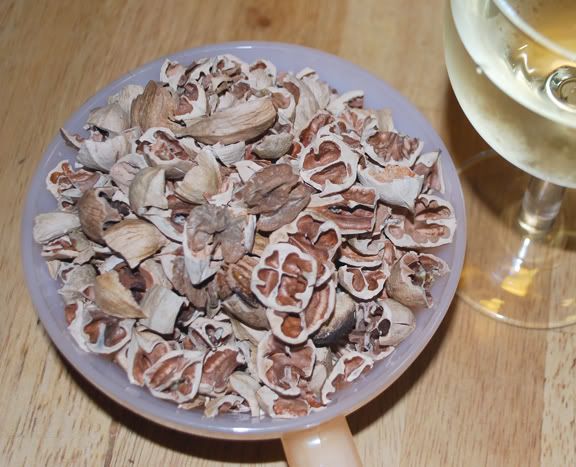 BTW which foto looks best, the rib pic looks too dark on my aging LaCie monitor and the Nut shells exposure looks about right on it to me?