I've never baked (other than pizza) on the BGE, this was a great first try at a loaf of bread. The past month or so I've gotten into live yeast starter cultures, in an effort to figure out real Neapolitan-style pizza... the kind you find in just a few choice spots outside of Italy. Will post pics later this week once I get it right (it's hard!) I had some leftover active culture so I thought I'd make this Pane Cafone - recipe and yeast I obtained through
Ed Wood's Sourdough website and book
. Making a sourdough starter isn't hard but it does take time and a few cool tools. Fortunately the BGE is a fantastic baking oven!
The "raws"-- just a ball o yeasty dough using an Italian yeast culture from Camaldoli region near Naples, proofed for 12 hours, then shaped and proofed for 3 more.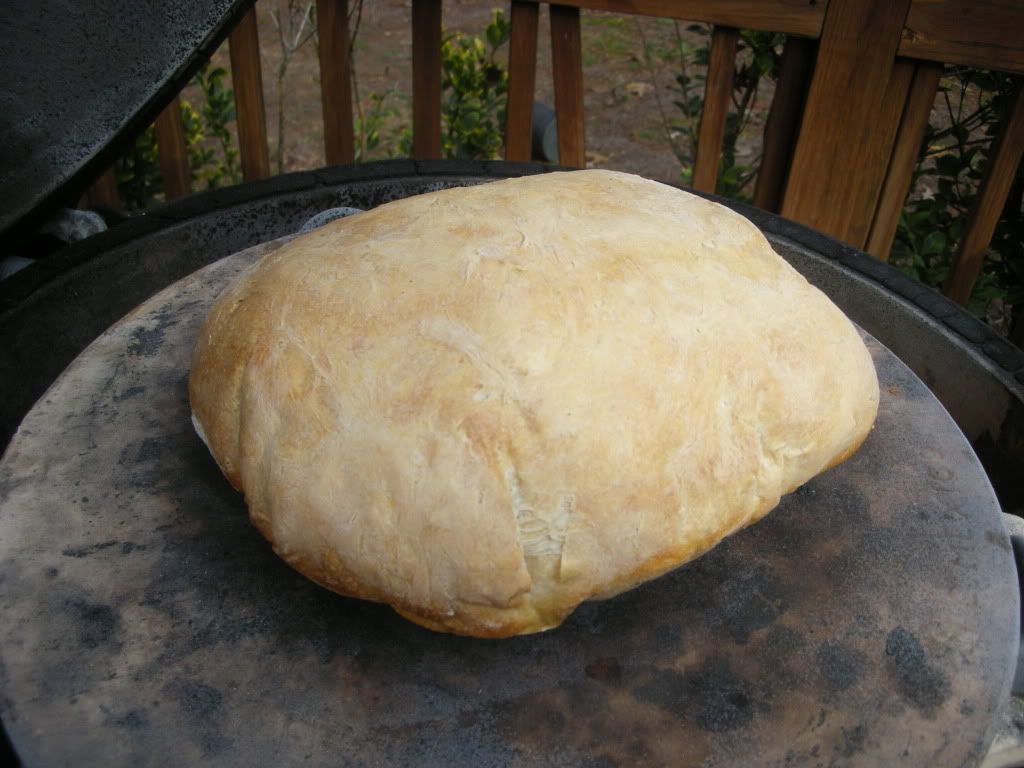 Puffed up like a Corn Pop but what a crust! 15min at 425 then 40min at 375, turned once and spritzed a couple of times with water.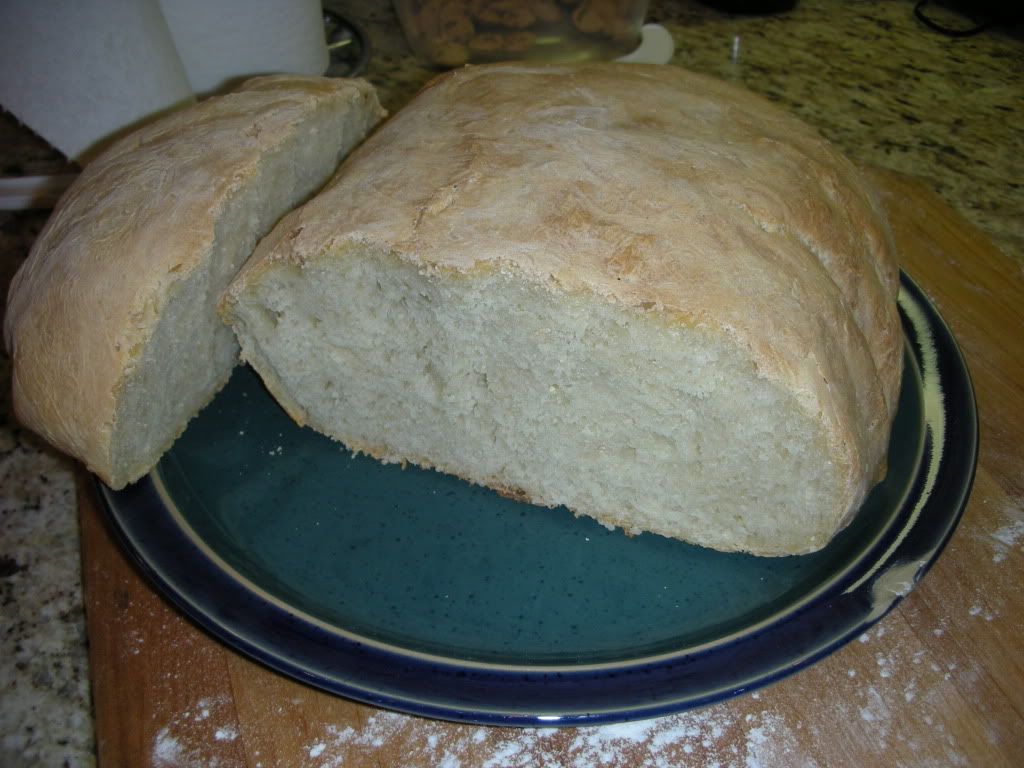 The finished product- very hearty, dipped great in EVOO and a very mild taste, not sour at all.