Happy Thanksgiving to all.
Our day was a little confused as we did Max's turkey last weekend, Thanks Mad Man. Did a spiral ham last Sunday, Thanks Egret.
My friend Gloria took Thanksgiving dinner to a very dear friend of hers who is extremly ill, so what to do today?
Started off by getting some iron pots cleaned up and oiled. Thanks for reminding me in another post recently. Baked 275F 2 hours.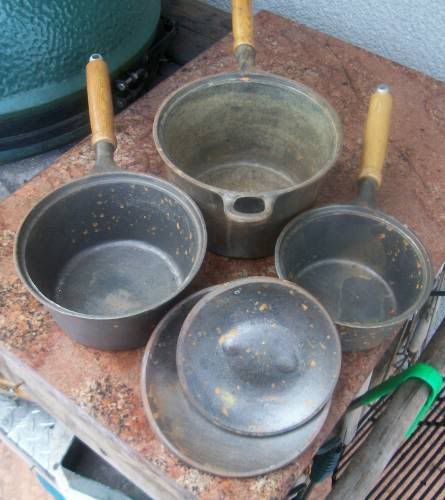 In the BGE:
Sitting in BGE: Wrapped handles in HDAF to protect from burning.
Removed from BGE and cooled, handles didn't burn, just picked up some black patina. great finish.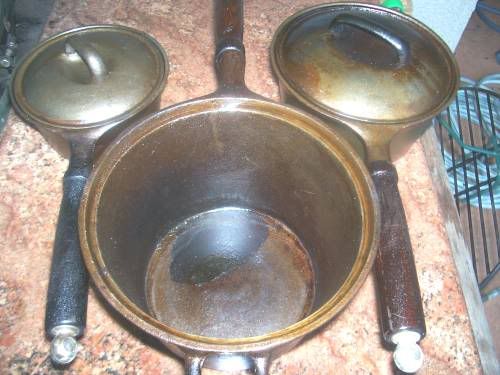 Started a pot of pintos, green chili and ham hocks on the stove from Sundays cook.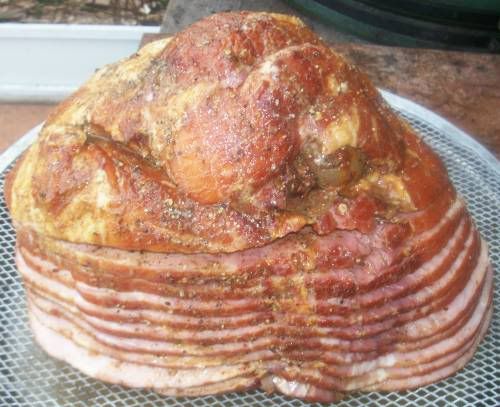 Will place these on BGE after ribeye: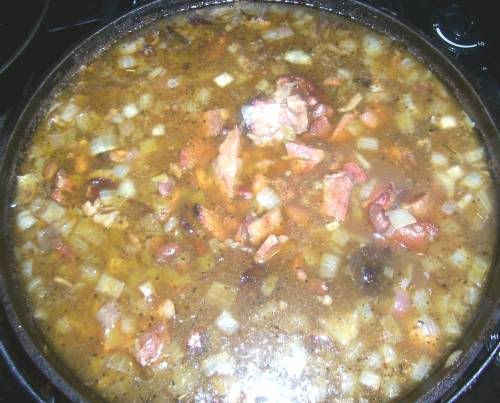 DINNER: