I was at Costco looking at their meat department for something different. I wanted a roast that I could dry cook, but didn't see anything that appealed to me.
I spotted a whole Beef Round Tip Roast (8 pounds) and I had no idea what this was or how to cook it, but decided to give it a try. When I got home, I did some research and found that it is sometimes called a Knuckle. Most recipes suggest cooking it wet and either slicing it for sandwiches or use it like a potroast or pulled beef.
I decided to go for the pot roast idea. I put it in a covered Dutch Oven with liquid coming up halfway on the meat. Grid temperature was 225-250. I used water, red wine, garlic and onion powder. Here it is as it went on: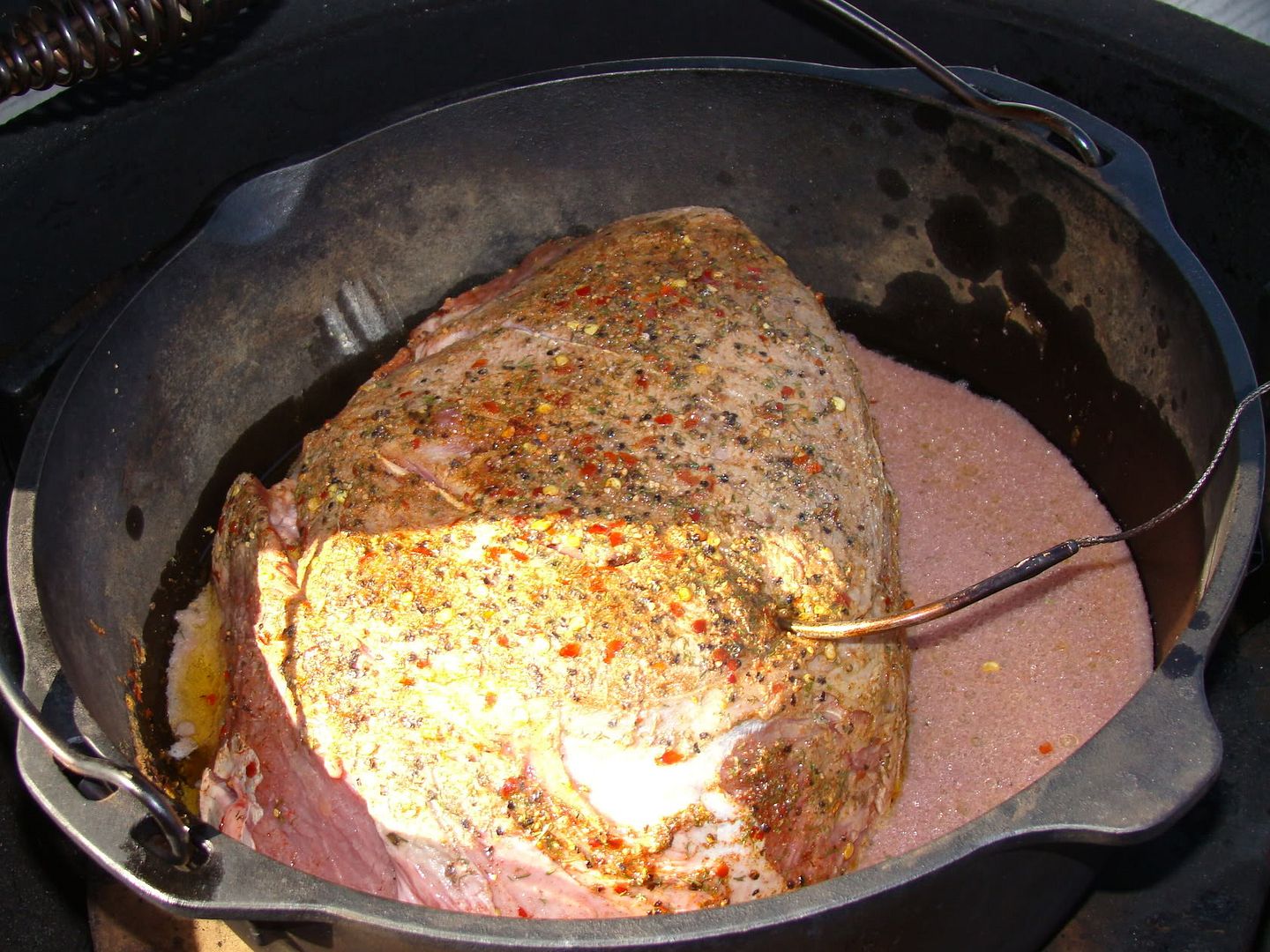 I added potatoes, sweet potatoes and carrots at about 4 hours into the cook: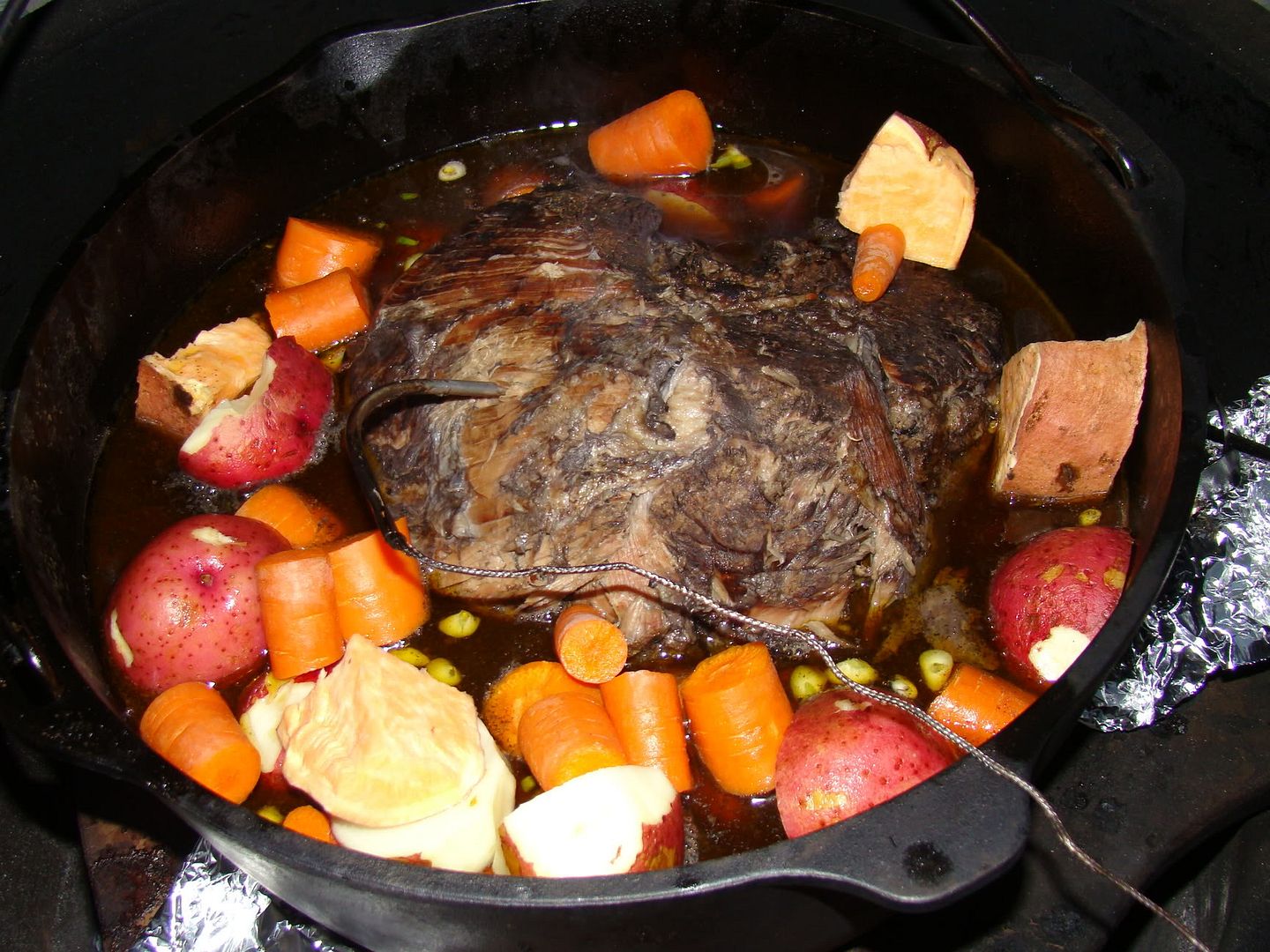 I cooked it another hour still covered. It got to about 195 degrees internal. I uncovered it, added some Mesquite wood to the fire and cooked for another hour: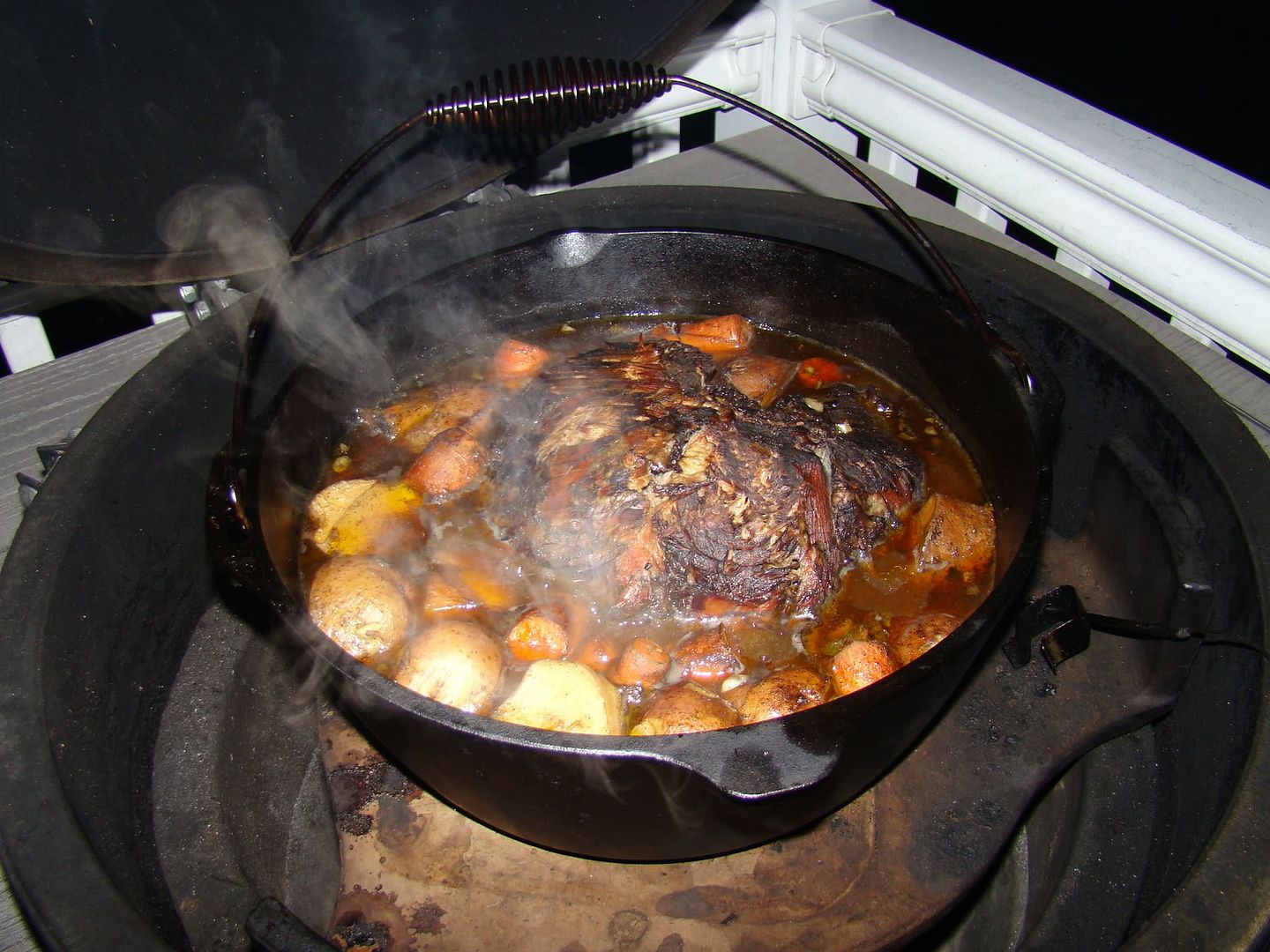 I brought it in and tried to slice it and found it fell apart. It was definitely better for pulled beef. We ate it as pot roast tonight, but the leftovers are going to be made into pulled beef.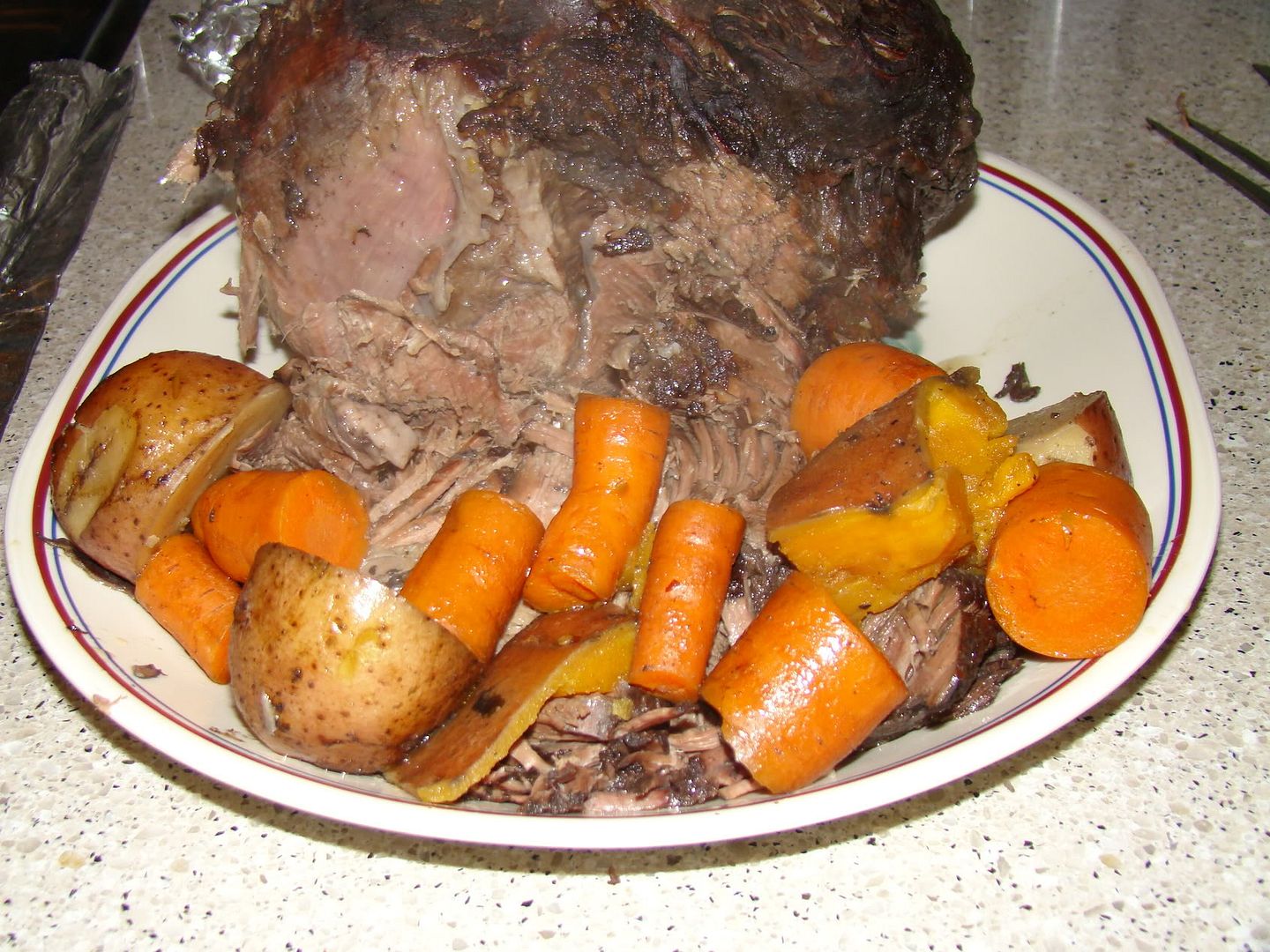 I liked the pulled beef from this cut as compared to the flat chuck roasts that I usually use. Nect time I'll use Clay's BBQ Beef recipe with this roast.