Clay's BBQ Islands....I've been building tables for ceramic grills and this is my latest prototype for the mini. This design is in the Arts and Crafts style and is built from quarter sawn white oak and has a teak oil finish. The mini is often taken along on trips so I designed this table with 'knock down' joinery for easy transportation.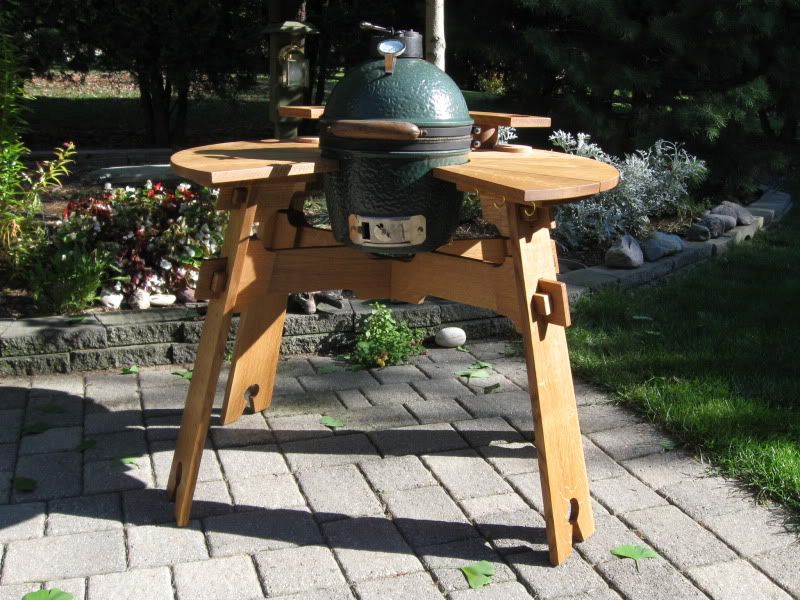 All set and ready to grill.
Carved white oak sausage handle is just right.
A little night time action. :woohoo: :silly: