Cooked 2 whole lambs for a party at the weekend, one in a fire pit in the ground, and I in the egg.
The 2 lambs were about the same size 36 pounds and 37 pounds.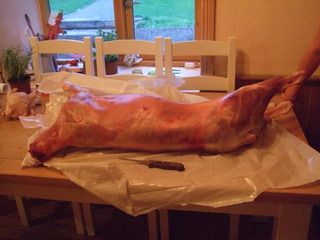 Stuffed the pit lamb with 5 chickens,
and cooked in a fire pit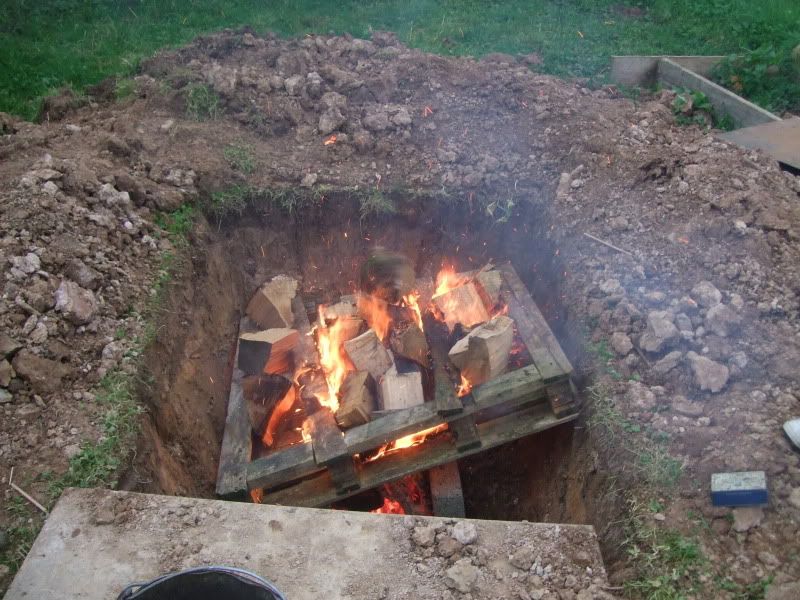 for 16 hours, until fall off the bone cooked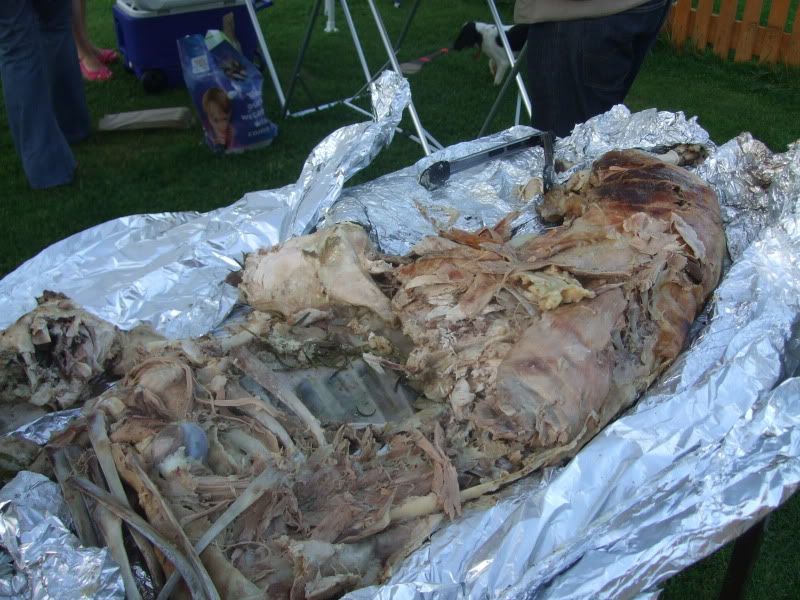 Curled the egg lamb into a ball, and tied the legs together to keep it in shape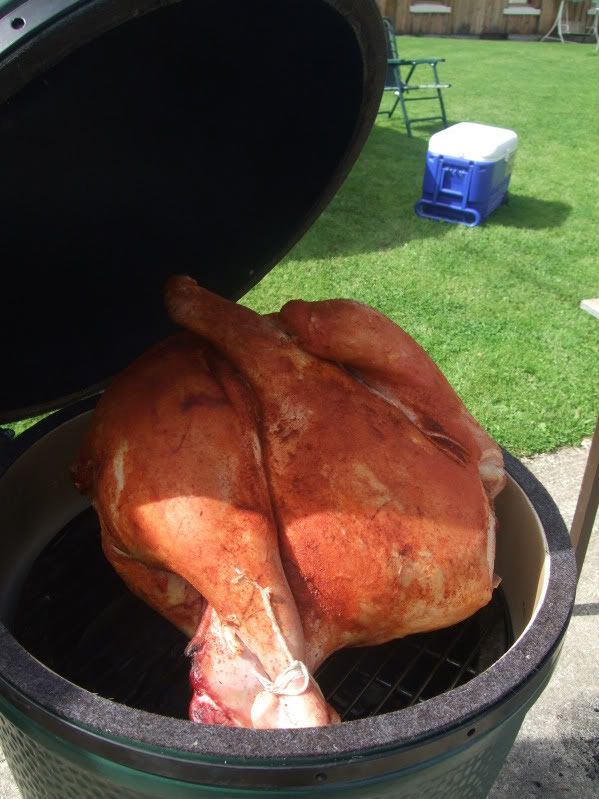 I wanted to put in the plate setter and raise the lamb to protect the meat, but it was too big, so I cooked direct on the grid, direct heat, for 2 and half hours.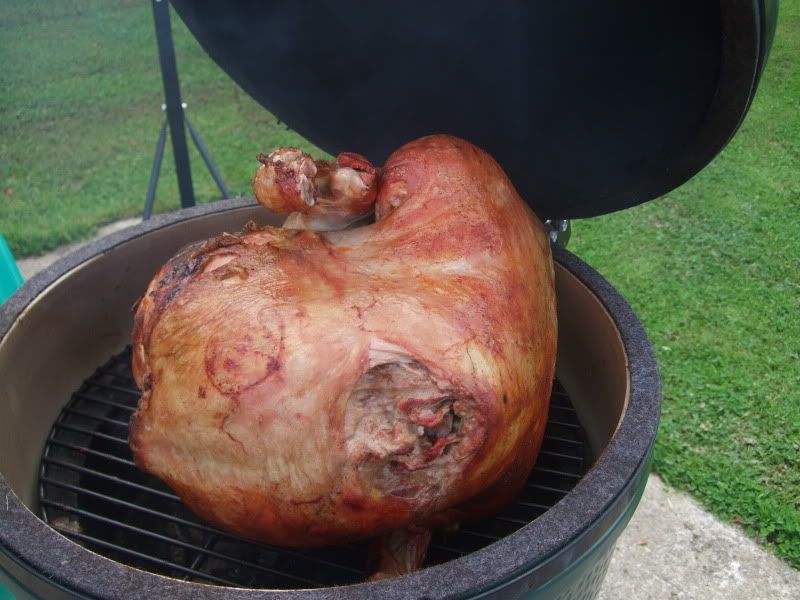 Turning after each hour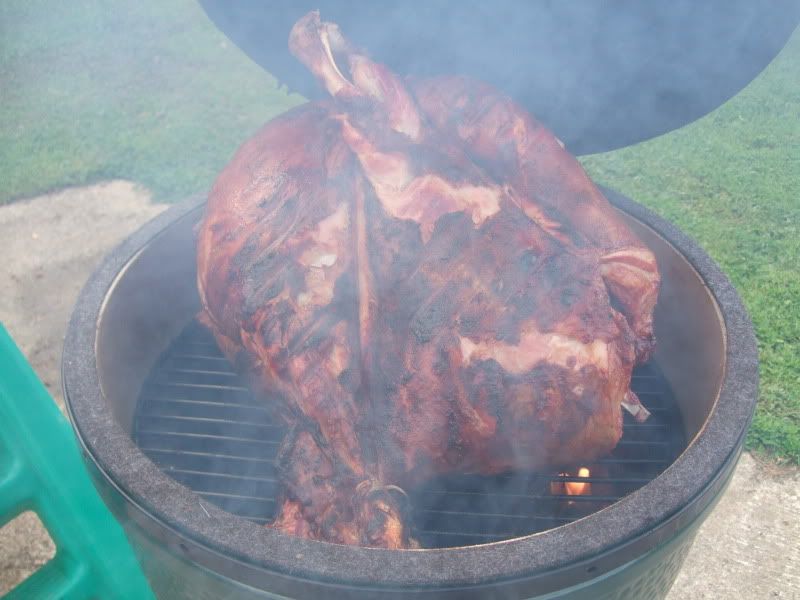 Both lambs came out beautiful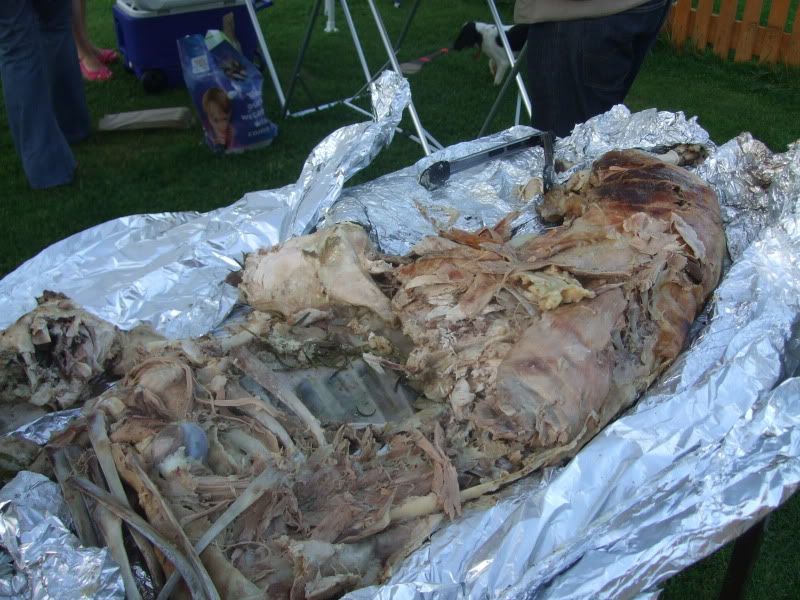 but everybody agreed that the egged lamb was much tastier, and the proof was in the amount left from each lamb.
Overall agreat party, here are just a few of the participants
.
Greetings from Ireland, Roger