To post photos to the forum you must have a Photobucket account and have your photos uploaded to it. When you roll your mouse over one of your photos in Photobucket a box with four lines of code will appear. Click on the last (IMG) line of code with your left mouse button. The yellow box that says "Copied" will appear briefly. If the yellow box does not appear then right click in it and select "Copy", the line of text needs to be high lighted with a blue backgound and white text.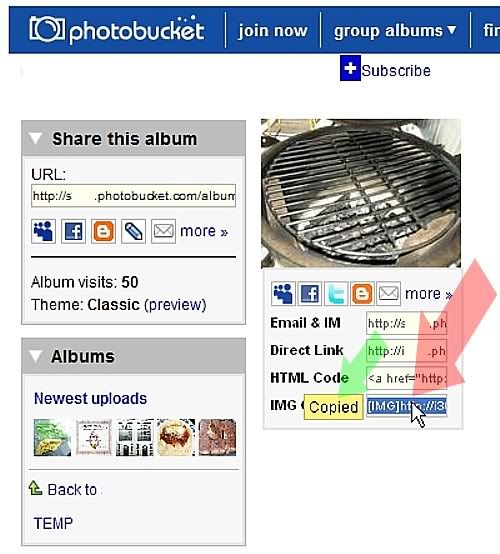 Back in your message editing window inside the edit window click with your right mouse button. Select "Paste" by clicking on it with your left mouse button.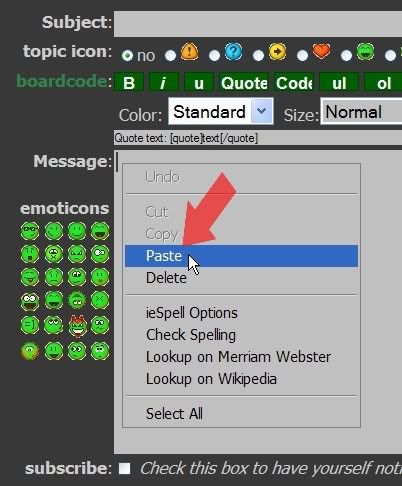 The string of IMG code that you have just pasted to the edit box will have the "IMG" in capital letters. When you
preview
your message this way the IMG code will not convert to your photos and you will see the text code. If you change these to "img" (lower case) your photos will now appear in the preview window as they will in the finished message. You should have only one line of img code for each photo, I have two for illustration.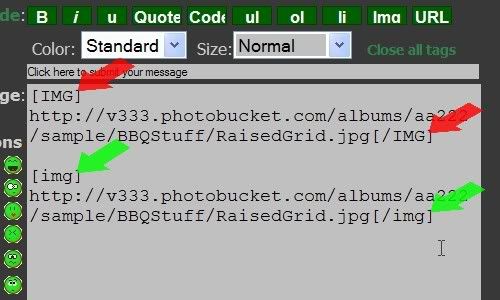 I hope this helps,
Gator