After trying RTDs pineapple spears in Atlanta I knew grilling fruit to be a good thing. I've been hearing so much about the new DP offering I had to try it myself.
As Alton Brown is ought to say....this was good eats.
Mango, peach, and pineapple.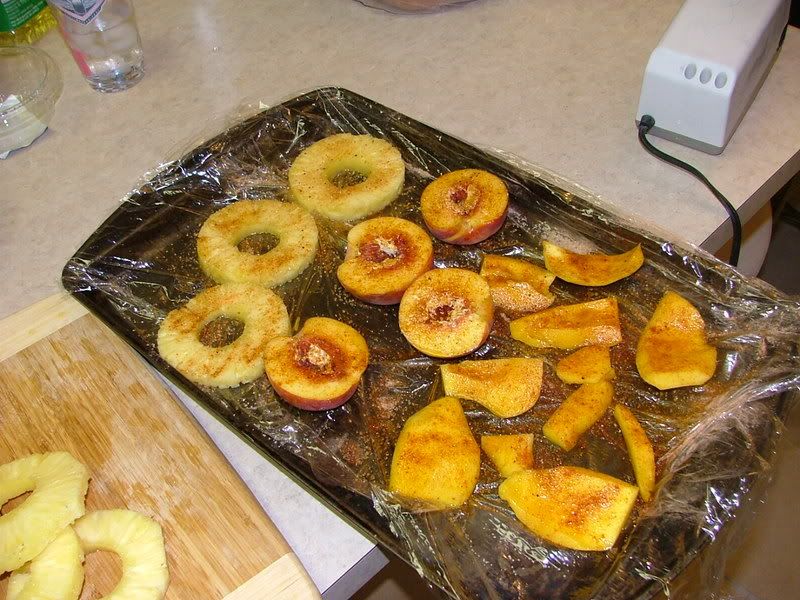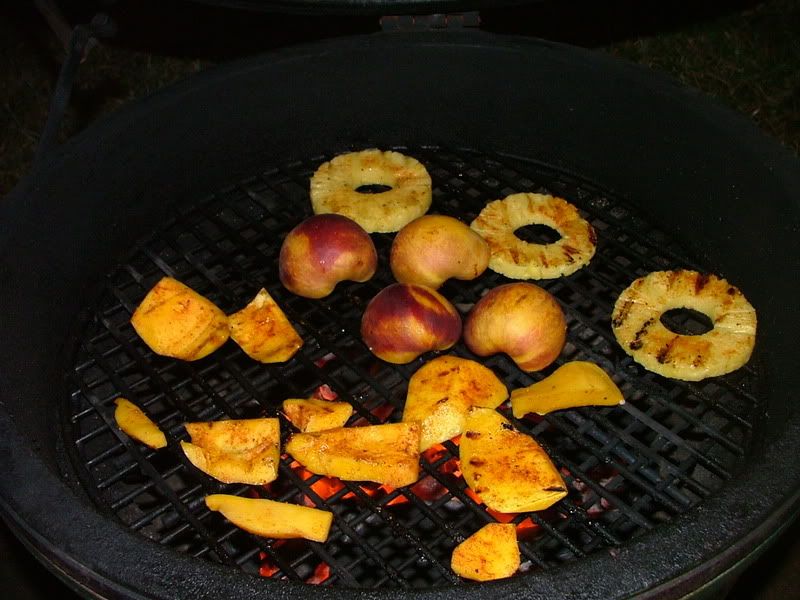 Some sweet potatoes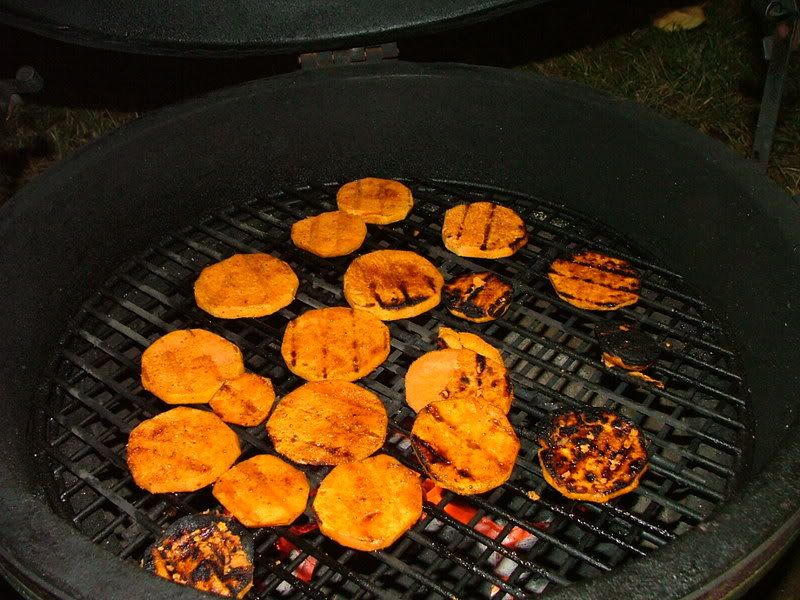 Gotta love the down the throat shot :woohoo: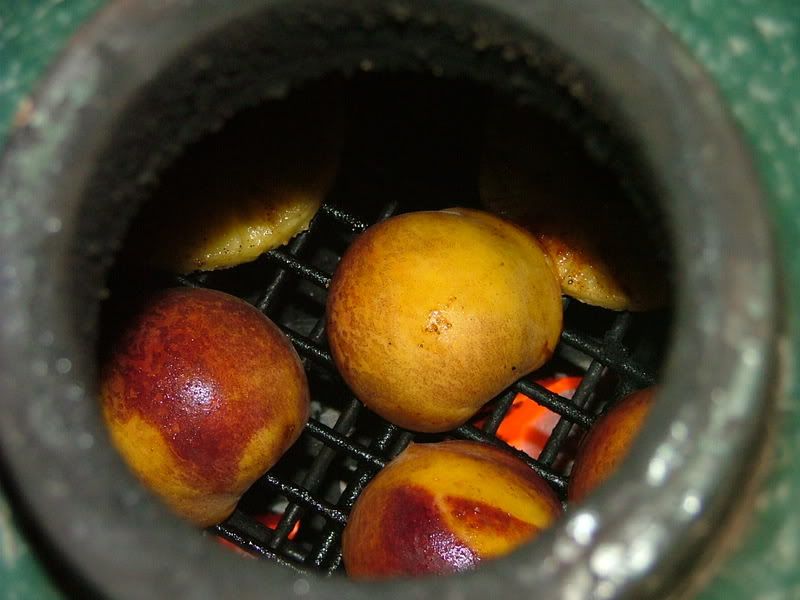 Man cannot live on fruit alone so we did some Pine Club burgers. Pineapple Head on the left and Cow Lick on the right.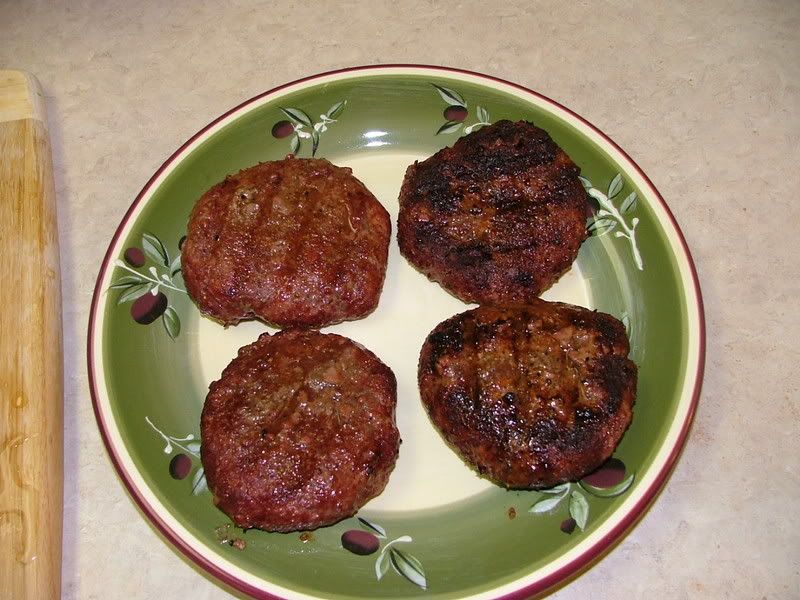 Finished PH burger with a slice of pineapple, tomato, provolone cheese, and Bobby-Q bbq sauce. Different Bobby Q from Oklahoma. Good sweet smokey sauce.
Chris Pineapple Head on burgers is fantastic!