Sorry I could not post this at work today.I have found with your way of putting the legs up it takes a lot longer to get to your 500/600 degree dome temp.Most of my pies are done at 500 degrees.With this set up I used a thirteen inch Weber grid with four inch bolts for the extension and the Egg pizza stone makes for a perfect fit.
This is a close up of the Weber grid.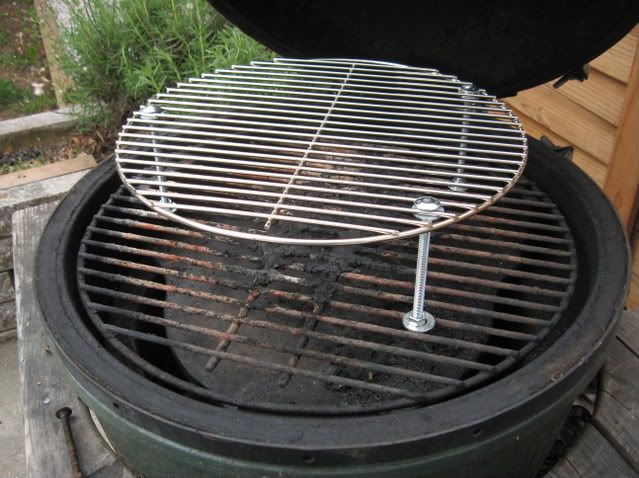 Now in the cooking process with the grid on top of the plate setter.
Finished cooking.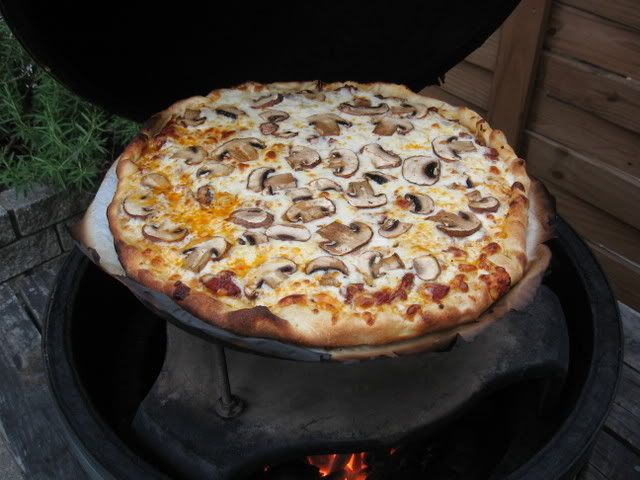 Hope this helps.