Hopefully this works, first time at linking photos.
A few months back I took a stab at creating my first concrete counter. I have aspirations of doing one for my kitchen but wanted to learn first so making one to replace my wood Egg table top was my first step.
Here's the form: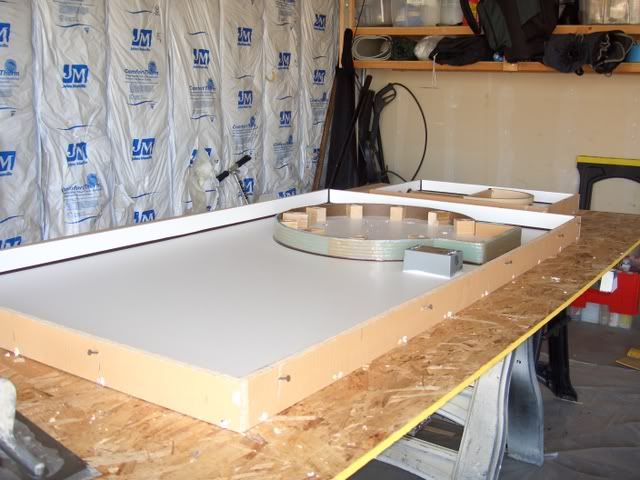 All poured, matched the Egg well when it was wet: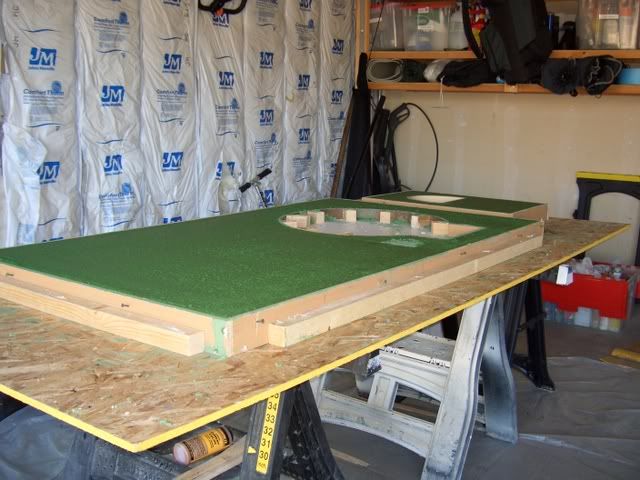 Out of form prior to grinding:
Polishing: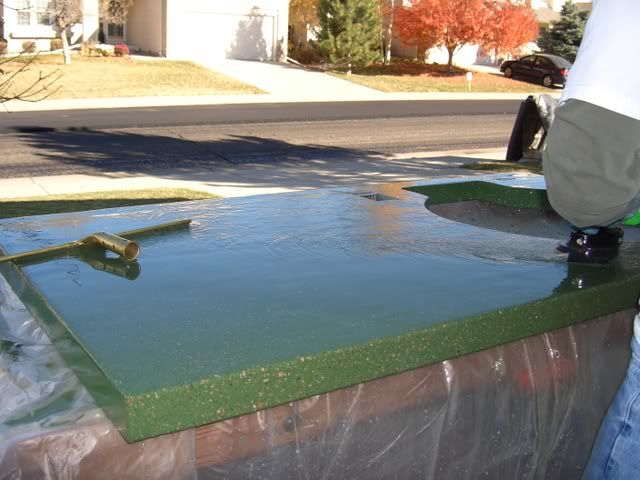 Project Complete:
Notice the power outlet for the electric starter:
This sits under the Egg, it has vents for heat dissipation and a hole to let ash fall to a bucket: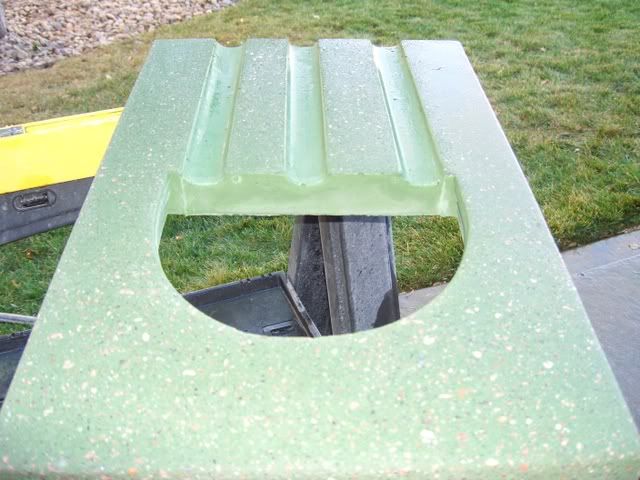 Lots of lessons learned. You can never vibrate concrete too much. I had micro bubbles that were a pain to deal with. I'm thinking of polishing it again come spring. It's really nice have something durable and easy to clean now.
Let me now if you're interested in doing one. I'd be happy to pass on what I learned.
CC