Check out my new babies (Valentine's Day gifts from my sweety)!
Shun U2 Knife and Boos Cutting Board!
Board is 18" x 24" Hard Maple - just like on the Food Network shows.
Close up of Shun U2
Good all-round utility knife. The serrated edge and wide blade make this a great sandwich knife. Cuts like a dream, too! Wickedly sharp blades.
Oh yeah, some food!: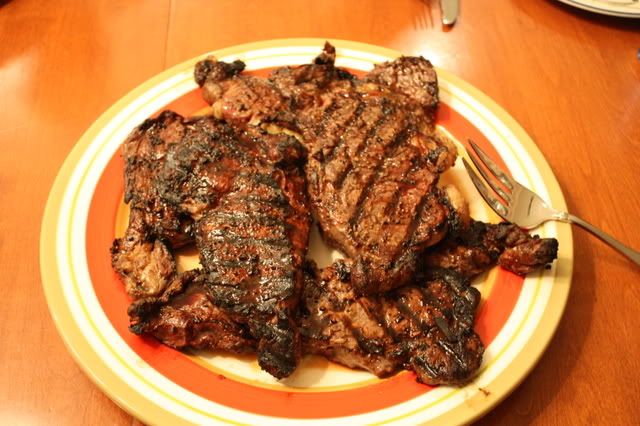 Some Rib Eyes and NY Strip steaks. First cook on cast iron grate. Loved the sear marks.
John