Frank in Houma showed up with plenty of fish in hand and ready to share his secret method of cooking Blackened Redfish.
I had the girls all hot and bothered waiting for his arrival. It wasn't long before he had some fish in the pan. Two minutes later we were eating it. Excellent...
My neighbors came over to see how I will be cooking my fish from now own. They gave it a big thumbs up.
I took lots of photos and we even got some video but here's a couple of shots to show you the results.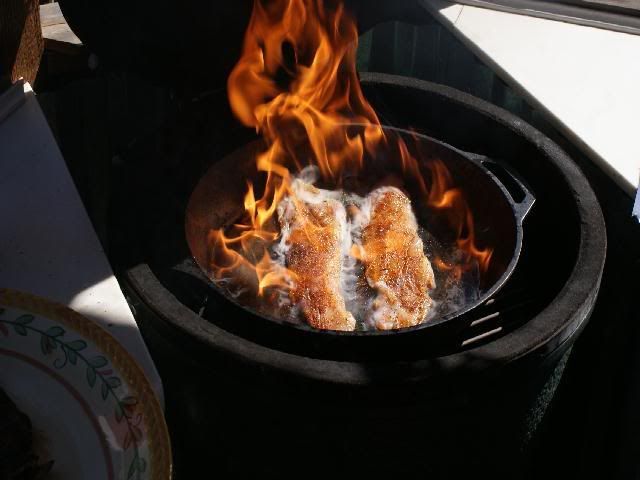 Yes, it was good.
Spring "There's Nothing Like Learning" Chicken
Spring Texas USA