Nope all you acadians, no gumbo here (saving some duck for that when it finally gets cold here).
But the boy and I went to our Duck lease for a final hunt of the season and had a GREAT time together. Among others, we harvested a nice mallard drake and 3 Green-wing Teal, which are my personal favorites to eat.
So, no freezer for them. Brined them overnight and put began marinating them in some Zesty Italian first thing this morning. Then coated in DP Shakin' the Tree. On the right is some Aidell's Mango & Jalepeno and Chicken and Apple sausages. In the bowl, simple Zucchini, Baby Bellas and Onion with a little EVOO and JH Pecan.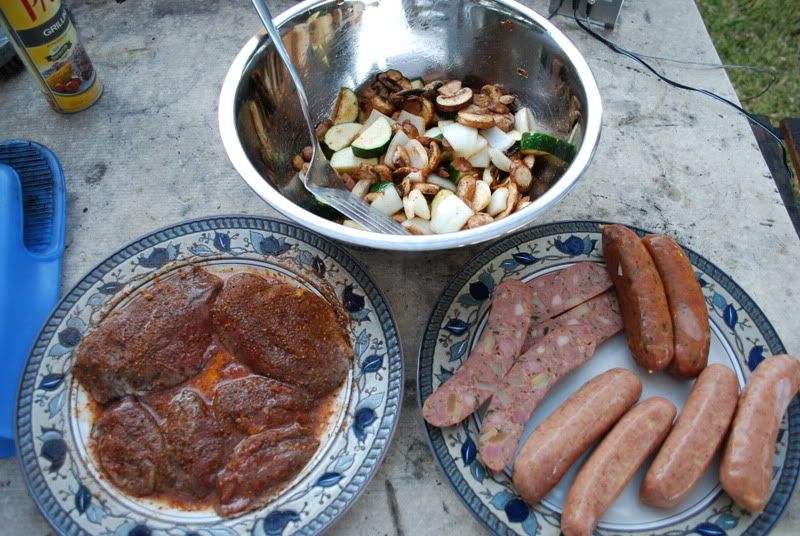 Set up the Duck breasts on TJV's adjustable rig under the sausages to allow for some fat to drip (duck breast without skin is very lean). Here they are moving along at 400 dome.
Hey look, the gasser is good for SOMETHING. I didn't have room for the grill pan on the egg, so onto a hot gasser the veggies go.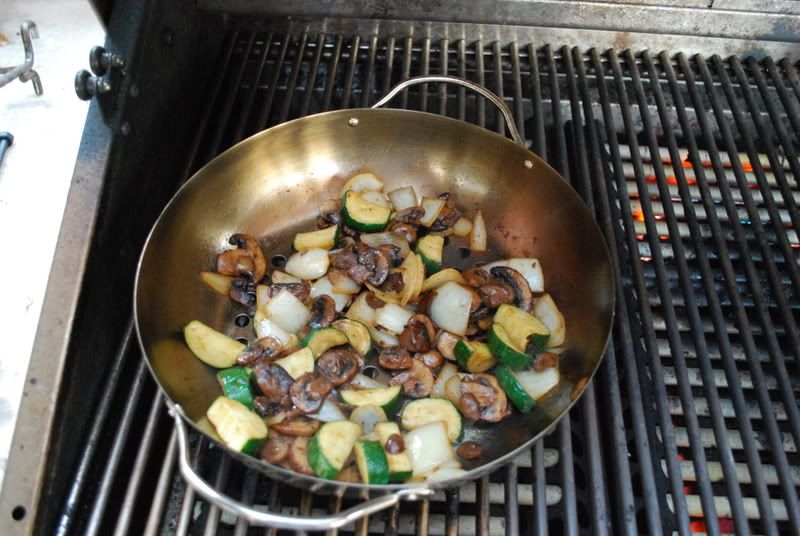 Everything smelled so good, I almost forgot to take a plated pic. The Duck here is just how I like it, not a degree past medium. Served with the veggies and a little homemade mac & cheese: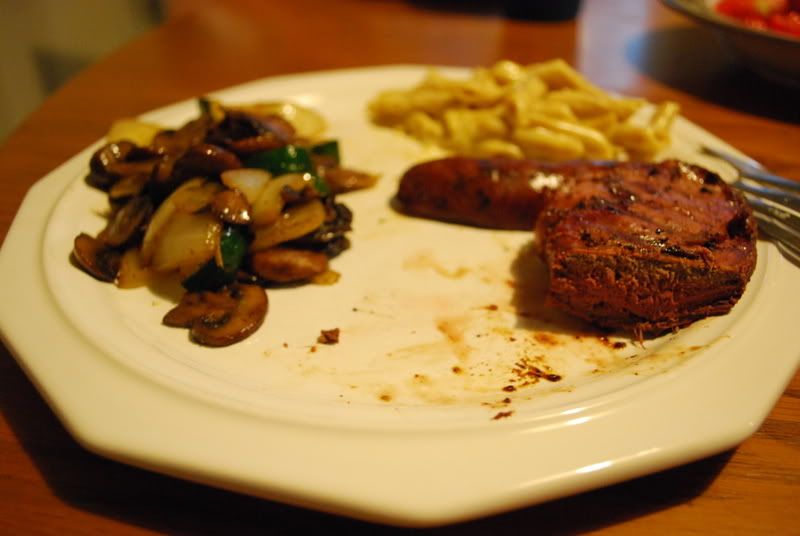 Now I just get to slave away at work until the 09' season starts in September.
Take a kid hunting or fishing...they'll love you for it!!