Wow!!!
As soon as I tried Todd's (Big'un's) sauce I thought that this stuff is meant for ribs. Got home a little early toniight and had to give it a try.
Started with a country rack. Seasoned with only a litle garlic and a light dusting of DP fine grind.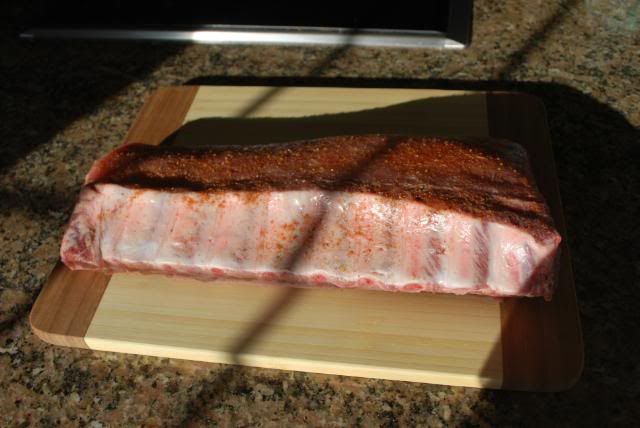 After about four and a half hours at 250*. Had to cut some off to feed the kids. They got no Carnivore Que
Hacked the ribs up.
Served with unfried home fries and some veg.
I am in pork heaven.
Todd get this stuff for sale before I run out!
Steve