2.5 pounds skinned salmon fillet
1 cedar plank
1 c. chopped shallots
4 Tbsp. Maple Syrup
1/2 C. BBQ Sauce
1 Tbsp. red pepper flakes
2 Tbsp brown sugar
Stir together all sauce ingredients. pour over salmon fillet, cover with plastic wrap and marinate overnight.
The next day: soak the cedar plank in water for 2--4 hours. Heat egg.
Place the marinated salmon onto plank and pour half of the remaining marinade onto the salmon.
Put the plank and cook directly on the heated egg.
Close the lid and cook at 300 as slowly as possible until 145 internal.
Pour the remaining marinade over salmon halfway through cooking. Serves 8 people.
CEDAR PLANK THANKS TO MY GOOD FRIEND STEVE (LITTLE STEVEN) ALL THE WAY FROM CANADA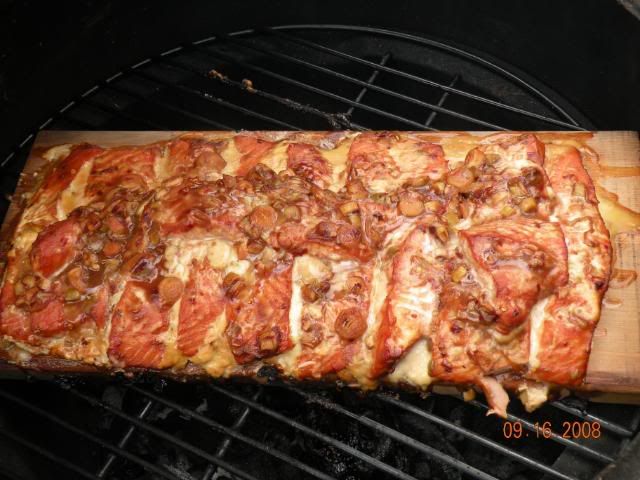 CORN ON THE COB WITH SPICES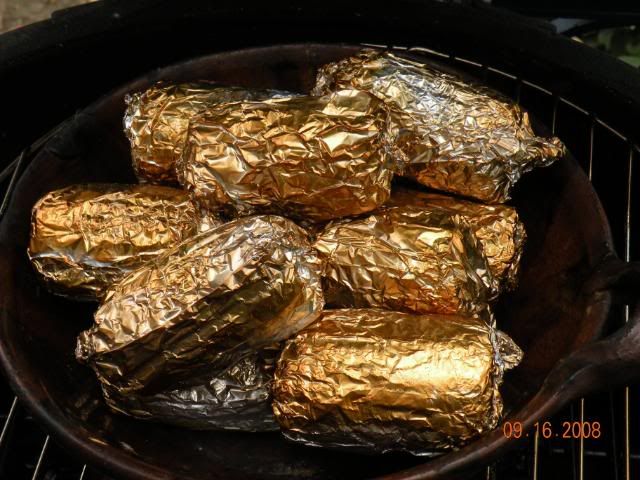 SALMON, CORN,POBLANO SLICES & CREAM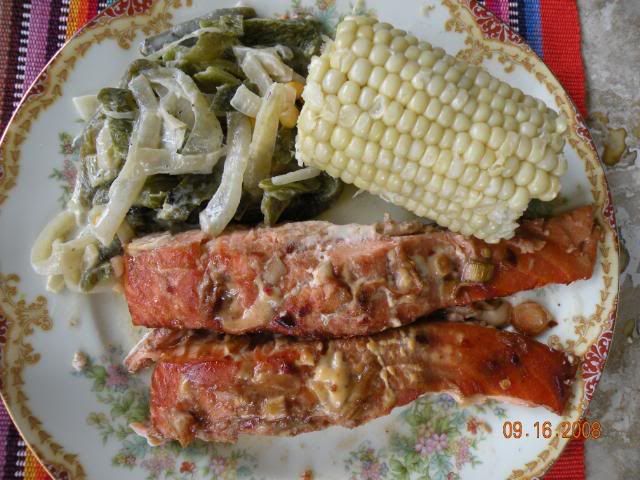 TURTLE CHEESE CAKE - CHOCOLATE CARAMEL, PECANS & VANILLA ICE CREAM