I'm really glad to see all the good looking ribs. Who wants to cook ribs in Hotlanta instead of me? No doubt all the cooks can do it.
Well, it was scampi on Angel Hair Pasta with Italian Garlic Bread.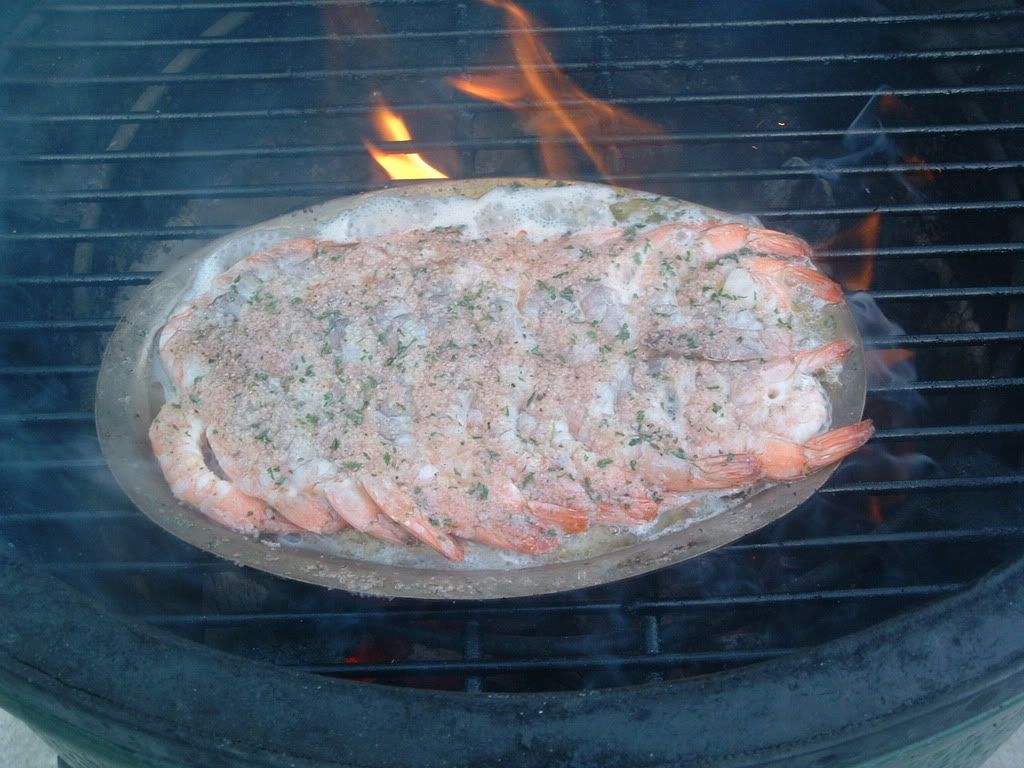 This bread thing is almost getting sinfull. :woohoo: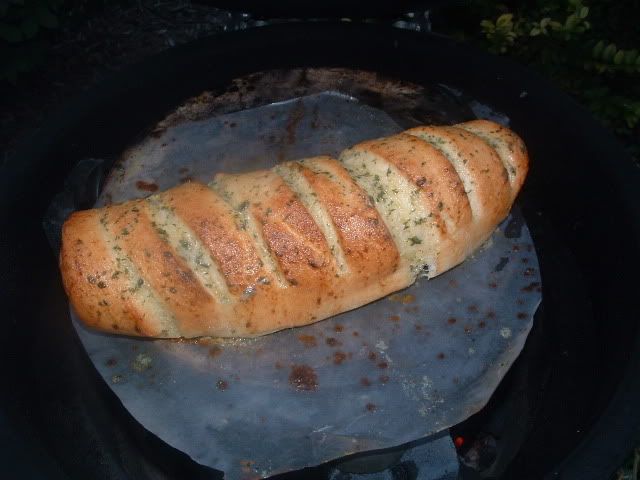 The plate.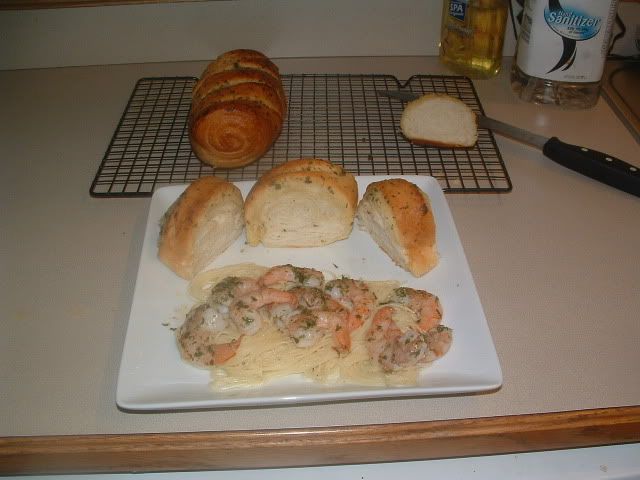 Hope our eggers in the path of Gustav are okay and everyone had a great weekend.
Mike